Structure and Culture of Groups and Teams, Coursework Example
This Coursework was written by one of our professional writers.

You are free to use it as an inspiration or a source for your own work.
Introduction
The structure of a team environment must embody the core strengths and skills of its members, thereby creating a culture of change and opportunity. When team members are on the same page with respect to the objectives that are necessary to achieve success, it is possible to develop a level of effectiveness that may even surpass expectations (Lemieux-Charles & McGuire, 2006). This reflects the importance of understanding the dynamics of the team and the efforts that are made to achieve its goals in a succinct manner. In a nursing-related context, it is important to identify methods by which the team environment will demonstrate effectiveness in order to promote its agenda in a successful manner (Lemieux-Charles & McGuire, 2006).
Body
The formation of the Rapid Response/Code team was in response to the challenge to work effectively towards managing emergencies in a productive manner to prevent harm. The team managed the response effort for in-house hospital emergencies and to manage patients whose condition had changed and for which a transfer was required. The team was designed to manage these issues without delays and to maintain a high level of communication and organization in order to minimize patient-related risks. The team was comprised of a number of disciplines, including physicians, respiratory therapists, nursing assistants, and the unit secretary. This experience was largely based upon positive and productive communication, collaboration, coordination, cooperation, participation with minimal conflicts. In this capacity, the team leadership structure was comprised of situational, democratic, and transformative components.
Team members were responsible for making suggestions regarding decision-making; however, the leader made all final decisions. The team was largely collaborative in nature and professed mutual support to promote success in all work-related activities for the team. Each team member was valued and provided an important contribution that was taken seriously by other members. Suggestions were welcomed and provided further support of the team dynamic and the drive towards successful results. Team building activities were supported and provided a level of cross-functionality that contributed to success and greater team member motivation in reaching a set of common objectives. With all members on board and in support of the necessary goals, it was possible for the team to experience a successful dynamic that contributed to positive outcomes for team members.
The concepts related to interpofessional learning was effective in this process because it led to a greater understanding of the team dynamic and the overall direction and focus of the team as it sought to achieve success in its efforts to produce the intended results (Hood et.al, 2013). The team-based approach was grounded in motivation and in evaluating the conditions under which team members could actively contribute to the success of the team dynamic and its overall ability to meet the goals that were established at the team's inception. With the focus of the team in mind, it was evident that there were significant factors related to promoting an environment and a culture of safety, whereby team members were able to effectively contribute to the team dynamic in a positive manner through member engagement and strength (Thomas & Galla, 2013). Although the team was comprised of some members with less experience than others, it was important to recognize the contributions of each member and the ability to perform at a high level, even when weaknesses were prevalent. In essence, the team environment was productive because its members exhibited a productive approach to the team and its objectives. This typically requires a high level of support and encouragement that will support the group experience and convey the ability to collaborate with others in a manner that is effective and communicative (Wilhelmsson, Ponzer, Dahlgren, Timpka, & Faresjo, 2011).
Most importantly, this team experience has demonstrated the need for a dynamic that professes a culture of progress and productivity for all team members. This demonstrates the need to communicate effectively and to adapt to the circumstances as needed by exercising flexibility to achieve the necessary outcomes. The team dynamic is further secured with the development of a framework that impacts the team approach and that fill facilitate change and progress in achieving the intended results. The team environment requires a high level approach that is designed to encourage team members to maximize their participation, to contribute by utilizing their skillsets appropriately, and to recognize the importance of promoting a climate of change and opportunity for team members to be productive at a high level. The emphasis must be on team communication and insight in order to effectively contribute and to make a difference in team objectives. In this context, the team must be prepared to manage a variety of situations where there are options to support members and to provide them with a means to exercise their roles effectively at all times.
Conclusion
The example provided represents a means of understanding the composition of the team and its members in order to effectively contribute and make a difference at a high level. This practice demonstrates the value of acknowledging the skills and talents of team members, in communicating and sharing ideas, in having a strong leadership team in place, and in supporting a series of objectives that will influence the emergency-based needs of the team and its capacity to support patient care under difficult situations. The level of strength, tenacity, and courage of each team member will contribute to its overall structure and its focus on excellence in meeting team-based objectives at all times.
References
Hood, K., Cant, R., Baulch, J., Gilbee, A., Leech, M., Anderson, A., & Davies, K. (2013). Prior experience of interprofessional learning enhances undergraduate nursing and healthcare students' professional identity and attitudes to teamwork. Nurse Educ. Pract.
Lemieux-Charles, L., & McGuire, W.L. (2006). What do we know about health care team effectiveness? A review of the literature. Medical Care Research and Review, 63(3), 263-300.
Thomas, L., & Galla, C. (2013). Republished: Building a culture of safety through team training and engagement. Postgraduate medical journal, 89(1053), 394-401.
Wilhelmsson, M., Ponzer, S., Dahlgren, L. O., Timpka, T., & Faresjö, T. (2011). Are female students in general and nursing students more ready for teamwork and interprofessional collaboration in healthcare?. BMC medical education, 11(1), 15.
Stuck with your Coursework?
Get in touch with one of our experts for instant help!
Messenger
Live chat
Time is precious
don't waste it!
Get instant essay
writing help!
Plagiarism-free
guarantee
Privacy
guarantee
Secure
checkout
Money back
guarantee
Get a Free E-Book ($50 in value)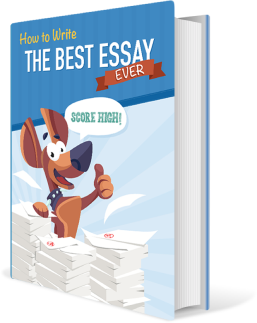 How To Write The Best Essay Ever!