Chemical Restraints, Research Paper Example
This Research Paper was written by one of our professional writers.

You are free to use it as an inspiration or a source for your own work.
The concept of restraint implies control with an aim of prevention of bodily harm of a patient or any person attending to the patient. Cases of assault by violent patients have been documented in emergency departments. It is therefore advisable that hospitals come up with appropriate plan to take care of extreme violence by such patients (Kimberly, et al, 2008).
Majority of the health care workers in addition to physicians have encountered threats of agitated patients while at duty leading to a high profile of workplace violence. Most of these threats which include verbal abuse, patients carrying knives or guns and in some cases, nurse being physically assaulted are hardly reported. Agitation in patients generally occurs due to some reasons (Allen, Hawkins & Cooper, 2007). They include significant illness, a crisis of mental health, substance intoxication, confusion and long waiting time. Health care workers especially in emergency departments, ED must be able to assess potential agitation causes including dementia and hypoxia and timely control to check cases of injury to patients, members of staff or any other person.
Consequently, any patient who is perceived as a potential cause of threat requires that restraint is employed. Controlling a violent situation in most cases calls for application of chemical restraint and in other cases, physical restraint can also be applicable. Chemical restraints are done by three prime types of medication which include benzodiazepines, classic antipsychotics and the atypical antipsychotics (Masters & Finke, 2007).
Restraints are divided into three broad categories namely environmental, physical and chemical restraints. Although chemical restraints pose some risk which is associated with the use of tranquilizers, it is preferred to physical and chemical restraints which may involve physical strangling of the patient. This paper however shall address the use of chemical restraints in health care settings. This type of restraint involves the use of pharmaceuticals which alter or inhibit particular behavior associated with an aggressive patient. The physician who is charged with application of chemical restraint must posses adequate skills related to the circumstances of the drug employed for restraint (Kimberly, et al, 2008).
The debate about chemical restraints has been persistent for many years. The goal of healthcare professionals is provision of treatment along with healthcare without inflicting significant pain to the patient. It is however unfortunate that, most treatment procedures are associated with considerable pain. It is also imperative to tame the violent patients for the sake of their personal safety, the safety of healthcare providers and anybody else in the vicinity (Masters & Finke, 2007). Chemical restraint has therefore been common in cases of Alzheimer's disease patients whereby, agitation has been observed to decline remarkably.
Restraint should be done reasonably with the patient's physical as well as mental condition in mind. The decision to employ restraint to the patient should be guided by the presence of a serious risk to a patient or attendants. Restraint is applicable by medical personnel for legal, financial as well as safety reasons. In some cases, it is prudent to employ restraint when the administrators of a nursing institution attribute its use to low expenditures. Patients put under restraint will require less staff time in terms of monitoring as well as documentation (Masters & Finke, 2007).
The use of chemical restraint entails medical restraint in which case, a drug is applied for restriction of the patient's movement or freedom and at other times for sedating the patient. For the patient to qualify for a medical restraint, the health care professionals must observe an unruly behavior causing interference to the intended care and being harmful to their bodies as well as other people in vicinity.
Medical restraint by the use of chemicals has been under great criticism. Majority of staff members in the health care profession have mismanaged chemical restraint for their own convenience instead of the rightful goal of benefiting the patients. Chemical restraint in most cases has been wrongfully employed for patients who are seen to resist care and not the rightful patient health improvement accomplishment (Kimberly, et al, 2008). Consequently, this has been a cause of a greater confusion to the patients leading to a slow rate of their recovery
Health care professionals encounter a complicated scenario of making the decision of employing restraint to a patient as at times it may be anxiety provoking. Physicians therefore have to consider three important issues as they make that decision. One of these is the competence of the patient with regard to making decisions of his or her health care. According to the law, the patient is entitled to consent at the time of an emergency but if proved incompetence in this regard, and then it is the duty of health care providers to make the decision.
Secondly, the patient and the members of staff in the emergency department must be protected. The law provides for the use of restraint for protection of the patient along with others in the vicinity as can be judged by the clinical professions (Kimberly, et al, 2008). Due to the inevitable violence that is a common characteristic of some patients in the emergency department, it is prudent to take measures of restraint for the sake of the patient's safety as well as the safety of the staff.
The third issue worth consideration is protecting the third parties. This means that it is the duty of physicians to take account of the violent nature of the patient to whom they have unique relationship and make sure that they do not risk the safety of any other person. This means that if the violent patient threatens to kill an individual, then the physician should take responsibilities of restraining the patient and notifying the victim who is being threatened.
Medical professional are required to avoid situations of pain during treatment although it may be inevitable. Patients having behaviors that are perceived to be dangerous must be put under restraint while considering their safety as a matter of priority. In some instances however, a safe environment is unachievable with the presence of violent as well as aggressive patient and the only alternative is a closure of psychiatric hospitals (Breazile & Kitchell, 2009). The patients may be subjected to seclusion along with restraints in institutions such as jails and prisons that are non-therapeutical. It is therefore essential to develop some guidelines in psychiatric settings that take account of restraint administration and the duration of time required for the restraint to be in force. The guidelines should also incorporate legal as well as regulatory control to monitor the proper use of restraint and minimize any chances of its misuse. Sufficient training as well as medical staffs are required in this area to make sure that the proper procedures of dealing with violent patients are put in place.
References
Allen, D., Hawkins, S. & Cooper, V., (2007). Beneath the Radar: Parents: Use of Physical Interventions in Managing Their Children's Challenging Behavior in the United Kingdom Residential Group Care Quarterly,8 (1) p. 4?9.
Breazile, J. & Kitchell, R., (2009). "Pain perception in animals". Federation Proceedings, 28: 1379-1382.
Kimberly A. C., Maricel C., Glen, D., Bryron, N., Hewitt, B., Clark, T.G. & Alfredo, B., (2008). "Using Staff Training to Decrease the Use of Restrictive Procedures at Two Facilities for Foster Care Children" Research on Social Work Practice, University of South Florida: Sage Publications
Masters, K. J. & Finke, L.M., (2007). Should State and Provider Agencies Completely Abandon the Use of Seclusion & Exclusively Use Physical Restraint to Intervene With Children & Youth in Emergency Situations? Residential Group Care Quarterly 8 (1) p. 10?14.
Stuck with your Research Paper?
Get in touch with one of our experts for instant help!
Messenger
Live chat
Time is precious
don't waste it!
Get instant essay
writing help!
Plagiarism-free
guarantee
Privacy
guarantee
Secure
checkout
Money back
guarantee
Get a Free E-Book ($50 in value)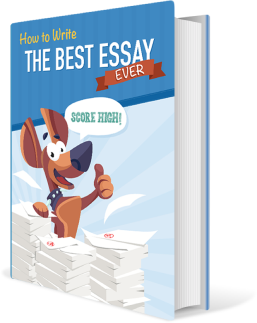 How To Write The Best Essay Ever!