Chemical Trails in the Bay Area, Research Paper Example
This Research Paper was written by one of our professional writers.

You are free to use it as an inspiration or a source for your own work.
Abstract
U.S. society has long confronted that industrial and/or governmental pollution is an issue demanding change, and this is as true nationally as it is of California's bay region.  Traditions of cavalier practices, in which dangerous toxins were consistently disposed of within natural environments, have generated ideologies and efforts to reverse such damage as much as possible.  If the actions and motives are sound, there nonetheless exist the realities that chemical pollutant traces have enduring and harmful impacts, and that current practices, as in geoengineering conducted to address global warming, actually encourage further dangers to human and all organic systems.  Many today perceive the bay area as "recovered," but such a view is deceptive.  When methods of research are employed, it becomes evident that long decades of chemical abuse, on land, in the water, and in the air, have virtually established legacies of environmental damage in the bay area difficult to address or reverse.
Legacies of Damage: Chemical Trails in the Bay Area
Since the mid-20th century, U.S. society has increasingly expressed concerns over how industrial and governmental practices have impacted on the natural environment, and in damaging ways.  More recently, the issue of global warning commands attention, and there is a widespread activism in place to insist on greater ecological responsibility from all relevant parties.  Awareness is strong but, unfortunately evidence supports that specific forms of environmental harm are not easily ended or corrected, and this is seen in how chemical trails and other pollutants have vastly affected the natural systems of California's bay area.  Efforts, governmentally sponsored and otherwise, go to higher standards of corporate accountability and "green" practices, and change has been observed.  Nonetheless, and as the following examines, decades of chemical abuse, on land, in the water, and in the air, have virtually established legacies of environmental damage in the bay area difficult to address or reverse.
Methods
The methods employed in investigating the damage of chemical traces in the bay area environment are inherently multiple in form, as various agents have contributed to harm continuing to impact on the region.  It is acknowledged today, to begin with, that constructive efforts have vastly altered the environmental landscape of the San Francisco Bay region; what was considered an industrial "garbage pit" now reflects a habitat with cleaner water, green public spaces, and improved wildlife environments.  At the same time, however, deeper analysis reveals that natural systems have by no means recovered from the pollutant harm.  Estuaries in particular have suffered (Briggs, 2015), and there remains a significant reduction in marine life.  It appears that the chemical trails within the waters, created through many years of industrial waste disposal, have lingering effects which impede aquatic life on the small or microscopic life forms necessary to sustain larger species: "Losses of rotifers, calanoid copepods, and mysid shrimp have contributed to the collapses of fish populations…because these are essential dietary components for resident fish" (Cloern, Jassby, 2012).  A striking example of this harmful legacy is the noted and vast reduction of the bay area oyster populations.  Toxic vestiges in the estuaries indicate that recovery of the species is unlikely, as oyster populations compromised elsewhere are not usually restored (Briggs, 2015). Clean-ups and restrictions on pollutants have made impressive differences, but the damage of toxins introduced in the marine systems seems to be "embedded" within the waters, and has radically harmed natural and organic development of marine life.
Additionally, and for over 15 years, various individuals and organizations have intensely investigated how airborne pollutants are impacting on the natural ecosystems of the bay area (Wigington, 2015).  Coal fly ash is identified as a primary pollutant in the troposphere, released by tanker-jets for geoengineering, weather-modification and climate-modification purposes (Wigington, 2015).  This particulate is widely documented as inherently toxic to natural life, as it corrupts the environments of microscopic species essential for marine food chains, and consequently the bay area natural environment as a whole.  The ash is preferred by geoengineers because its light weight allows for ongoing presence in the atmosphere; it "floats" in the manner of air itself.  Nonetheless, recent study points to an enormous irony in that, as the fly ash is deployed continuously over the bay area to combat perceived effects of global warming, it poses threats to the natural environment as severe as those it seeks to counter.  Research has uncovered that the multiple trace elements within the ash easily and adversely affect human health, as the toxins are breathed in or settle on the skin.  Equally importantly, however, the ash, still dispersed in the bay area atmosphere today, has other effects.  Arsenic, for example, is highly concentrated in coal fly ash and, as it settles, is consumed by organisms as is mercury, and the food chain is then dangerously corrupted (Wigington, 2015).  This single reality of current pollution, no matter the incentives to address an ecological danger, exists to overshadow more overt efforts and accomplishments in preserving the bay area's natural environment.
Moreover, effects of such atmospheric contamination go well beyond the bay area.  As California undergoes increasing drought conditions identified as linked to aerosol spraying and the ongoing reality of toxic particulates infused in the atmosphere, events occur reflecting, as in food chains, the wider impacts of any form of ecologically harm.  Weather systems are drastically altered, in that rainfall and moisture levels are "driven east" because the local atmosphere is incapable of producing moisture.  This excess of rain in the east, negatively affecting stable food production and agriculture, is one ramification of the legacies of pollution; another is how California itself, long a vital supplier of food for the nation, is far less able to maintain agriculture production (Wigington, 2014).  Essentially, all artificial elements introduced into the natural systems, from coal fly ash today dispersed to address global warming, to past abuses of industry and the irresponsible disposal of waste, have generated damage of a persistent and exponential kind.
This persistence of environmental harm is also supported by evidence going to the "legacy" factor discussed.  For example, the Monsanto corporation is very much pursued today by litigation charging that the company, in producing toxic run-offs for decades, has created lasting damage to bay area regions, and the city of San Jose is involved in active lawsuits against the firm.  The city alleges that the San Francisco Bay is still suffering from extensive pollution caused by the PCBs, or polychlorinated biphenyls, released into the bay by Monsanto, and with the company's full knowledge of the harm they generate.  Monsanto is fighting the litigation, insisting that the chemical output was during these years was both lawful and employed in the manufacture of multiple household products, and that the current corporation is not responsible for the actions its "former corporate identity" took.  Other cities are nonetheless joining San Jose in the demand for accountability, holding that the company disregarded the contamination properties of the PCBs for the sake of generating further profit from third party interests using the chemicals (Wadsworth, 2015).  The core issue, of course, is that the PCBs and other toxins disposed of by Monsanto for many years have greatly harmed the organic processes necessary to sustain ecologically sound systems, and generated harmful domino effects within the natural food chains. Consequently, and notably in the bay area, legacies of harm continue to have broad and harmful impact.
Discussion
As the above methods of investigation reinforce, a distinct dichotomy appears to exist regarding the bay area natural environment.  On one level, awareness as increasing in the late 20th century, as well as today, has gone to significant changes in commercial policies and heightened public understanding of how damage in one natural environment inherently and negatively affects others.  On another level, however, the impact of industrial negligence, as with Monsanto, directly harming bodies of water aside, there remains the issue of how geoengineering efforts to counter global warming, ostensibly in place to secure natural processes, actually create new legacies of ecological damage by no means subject to reversal.  This in turn goes to the far-reaching effects, as regional pollution must influence broader natural systems.  If the California bay area offers any lesson, then, it is that awareness and policy shift are not sufficient in undoing and/or preventing dangerous pollution.  The creations of green spaces and efforts to cleanse water are admirable, but there remains the lingering reality that chemical traces produced decades ago have lasting consequences.  That Monsanto alone seeks to deny responsibility for its own history emphasizes that the damage is immense and not readily countered.  Ultimately, then, the lessons to be gained from the bay area center on the human need to fully appreciate how any artificial contaminants inevitably do not fade in the manner of natural elements and natural ecological forces.
Conclusion
If the above methods of investigation reveal anything, it is that a danger exists within the broader danger of environmental pollution; more exactly, it is both naive and irresponsible for any party to believe, given the evidence, that contamination is absorbed or diffused by natural systems. Time itself is typically trusted to correct such abuses, but the nature of chemical traces themselves is such that they linger and, as artificially created, resist dissolution.  It is certainly desirable that multiple agencies and individuals make efforts to reclaim natural systems.  Nonetheless, it is equally critical that there be a full awareness of how any chemical abuse has consequences of long duration and exponential impact. Chemical and pollutant trails are not merely traces of former – or current – contamination; they are potent forces in themselves, and by virtue of the inescapable fact that what harms life  on the most minute scale harms far more than this.
Similarly, even efforts to improve the atmosphere and address global warning, conducted through introducing unnatural elements within the natural system, generate chain reactions of distorted weather, as well as contribute to land-based pollution.  Ultimately, then, long decades of chemical contamination, on land, in the water, and in the air, have virtually established legacies of environmental harm in the bay area extremely difficult to address or reverse.
References
Briggs, J.C.. (2015). San Francisco Bay: Restoration progress. Regional Studies in Marine Science. Retrieved 15 Nov. from http://dx.doi.org/10.1016/j.rsma.2015.06.002
Cloern, J. E., & Jassby, A. D. (2012). Drivers of change in estuarine?coastal ecosystems: Discoveries from four decades of study in San Francisco Bay. Reviews of Geophysics, 50(4). Retrieved 15 Nov. 2015 from http://onlinelibrary.wiley.com/doi/10.1029/2012RG000397/full
Wadsworth, J. (6 Aug. 2015). "San Jose Sues Monsanto over Pollution in San Francisco Bay." San Jose Inside. Retrieved 15 Nov. 2015 from http://www.sanjoseinside.com/2015/08/06/san-jose-sues-monsanto-over-pollution-in-san-francisco-bay/
Wigington, D. (12 Aug. 2015).  "New Science Study Confirms Contamination From Climate Engineering Assault." Retrieved 15 Nov. 2015 from http://www.geoengineeringwatch.org/new-science-study-confirms-contamination-from-climate-engineering-assault/
Wigington, D. (10 June 2014). "Engineered Drought Catastrophe Continues, Target California." Retrieved 15 Nov. 2015 from http://www.geoengineeringwatch.org/engineered-drought-catastrophe-target-california/
Stuck with your Research Paper?
Get in touch with one of our experts for instant help!
Messenger
Live chat
Time is precious
don't waste it!
Get instant essay
writing help!
Plagiarism-free
guarantee
Privacy
guarantee
Secure
checkout
Money back
guarantee
Get a Free E-Book ($50 in value)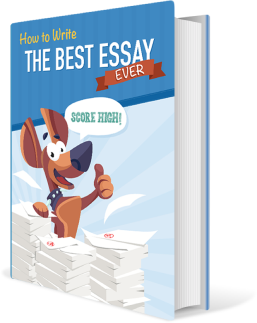 How To Write The Best Essay Ever!