China: Rebalancing Economic Growth, Essay Example
Pages: 6
Words: 1645
Essay
This Essay was written by one of our professional writers.

You are free to use it as an inspiration or a source for your own work.
After the Great Leap Forward, Mao was criticized for trying to develop communist relations of production without having developed the forces of production (p. 163-164, Riskin). Explain and use GLF policies to illustrate (Riskin, Chap. 6).   
During World War II, the Communist party and the nationalist teamed up with the U.S. And they fought against the invasion of the Japanese. Following WWII, the Civil War continued between the Mao's Communists and the Nationalists. In 1949, the Communists won out against the Nationalists.  Mao's civil war success  is attributed to him gaining the support of the  peasant population when he promised them land. Mao earned female support by rejecting the teachings of Confucius. Complaints of corruption within the Nationalist government also worked in Mao's favor. There were also Chinese  who believed the Nationalists allowed foreigners to acquire too much control over aspects of China's political structure and economic development. Mao's rise to power resulted in women attaining equal rights, which resulted in them working alongside men in factories and in the fields.  In 1958, Mao launched the infamous modernization and industrialization program known as the Great Leap Forward. The main objective of GLF was a for workers to increase agricultural output. Mao tried to initiate this new drive by  creating communes where people could work collectively. He assigned workers   production quotas.  Despite this effort, The Great Leap Forward is understood historically as a massive failure, largely due to the fact that agriculture declined, communes produced low quality goods,  and bad weather resulted in famine throughout China. Riskin points out that Mao is often criticized for trying to develop communist relations of production without having developed the forces of production (Riskin, 163-164,). The following will take a deeper look at why the GLF failed and what those forces of production were that Mao failed to develop.
Riskin notes that in order to make an argument for The Great Leap Forward in his speech at the Chengdu Conference in March 1958, Mao made the case that over previous decades Chinese politics were dogmatic  and he stated that "China had rigidly copied Soviet practices regardless of their appropriateness to Chinese conditions" (Riskin, 114). It is from this argument that Mao formed strong biases that would be the foundation for GLF policies. Riskin points out that these biases are what resulted in the 'chaotic nature of GLF' and its ultimate failure. He breaks down the fault in Riskin's policy is due to political contradictions drafted within the policies such as "the bias towards initiatives 'from the bottom up' rather than 'from the top down', and towards region rather than centre; among social contradictions, the stress on political redness rather than technical expertise, on masses and cadres rather than bureaucrats, on ideology rather than material incentives" (Riskin, 114). These elements contributed to the rapid decay of planning and lack of orderly administration. Riskin also credits Mao's ability to politicize what was intended to be an initiative for overall economic development of China as a key reason why the GLF failed.
Riskin notes that Mao's attempt to mobilize underemployed labor to increase production as well as construction is not an uncommon practice in economic development initiatives, but Mao failed at doing it because he ignored creating an environment with conditions necessary to make increased production possible. He noted that Mao ignored making sure labor could be transferred across industries like agriculture and construction without negatively impacting farm production (Riskin, 119). He also neglected the ability of the labor techniques used to produce quality products. To emphasize this point Riskin states, "this is a very general, but obviously crucial, requirement. It means, for example, that earthwork dams put up by labor brigades must be able to withstand heavy rains, and that their construction must be preceded by a technical evaluation of their effect on the water table and soil fertility; or that iron from small-scale blast furnaces must be usable" (Riskin, 119). The most important factor overlooked by Mao was that producing quality required that the cost of production should not be exceeded by the cost of consumption. Riskin made this point by noting labor input increase resulted in an increase in grain output but also grain consumption, and the same was true of many other aspects of agriculture. The failures of the GLF would only further emphasized in 1966, when Mao launched a cultural revolution in fear that educated intellectuals might overthrow his efforts, so he shut down universities, ultimately making the economy suffer even more and China became isolated form the surrounding world.
What, according to Lardy, are the major imbalances in the current Chinese economy?
The three main imbalance Lardy identifies as prevalent parts of the Chinese economy are expenditure imbalance, production imbalance and income imbalance. The following will look at these three in further detail.
Expenditure Imbalance
The main reason why Lardy identifies expenditures as a valuable metric is that he points out the imbalance in expenditure growth has resulted in "suppressed levels of household expenditure and correspondingly lower levels of household welfare. Between 2002 and 2008 GDP measured in nominal prices grew at an annual rate of 17.3 percent per year. During the same period household consumption, also measured in current prices, grew at an annual rate of 13.2 percent" (Lardy, 52). The clearest example of imbalance in China's economy revealed by expenditure analysis can be seen with low share of private consumption in GDP. Lardy specifically notes that because private consumption only represents 34 to 35 percent share of 2008-10 GDP, it shows China much lower than the major economies in the world. Lardy supports this argument by pointing out that the United States had a household consumption rate of 70 percent leading into the financial crisis. He further notes that it's standard for emerging markets and the economies of developing countries to have an average household consumption of  63 percent, and India has a consumption rate of 56 percent. All of these rate demonstrate why China's expenditure imbalance is such a noticeable rate. Lardy points out that consumption growth accounted for a substantial amount of China's economic expansion and with its decline over the past two decades the reason why China's economy has become imbalanced.
Lardy notes that from the start of 2005 on through 2008 exports from goods and services in China  became a source of economic growth, for the first time in over a decade. He states that, "net exports of goods and services in 2005 more than doubled to exceed $100 billion, or 5.5 percent of GDP. They more than doubled again in the ensuing two years, reaching $235 billion by 2007, or 8.8 percent of GDP. As a consequence, the contribution of net exports to economic growth increased dramatically, from an average of less than 5 percent" (Lardy, 47). All of these volatile fluctuation in economic growth and declines, demonstrate that China's economy is imbalanced, and they show why expenditures serves as a metric to effectively monitor the imbalance. Another metric Lardy argues can be used to reveal the nature of China's economic imbalance is production.
Production Imbalance
Lardy attributes some of the imbalance in China's economic growth to imbalances in the countries production as well. The author notes that China's industrial sector in 1978 was substantially larger than would be expected considering China's economic development, and an imbalance in production can be seen in the fact that China's services sector is substantially small in comparison to its industry sector.  Lardy then notes that the services sector radically increased in the 90's but still would have no impact on employment decline that would later occur in 2002 when the services sector would decline again. He says, "another key implication of the imbalanced production structure that emerged in China after 2002 was slowing growth of the employment. The services sector is generally more labor intensive, whereas manufacturing is generally less labor intensive. As analyzed in chapter 3, as the services sector share of GDP stagnated after 2002, the growth of employment slowed" (Lardy, 52). The author notes that this imbalance in production is a contributing factor to what caused the imbalance in China's income as well. This further example of volatility demonstrates a continued theme of imbalance in China's economy.
Income Imbalance
Lardy identifies income as the third approach to measuring economic imbalances. He notes that through evaluating the income earned by corporations, households and the government, combined with the assessment of expenditures and production it can shed light on the nature of China's imbalances and reveal the overall cause of the issue. Lardy notes that, "the main implication of the imbalances revealed by the income approach is that the decline in consumption as a share of GDP revealed in the expenditure approach to imbalances is primarily due to falling household disposable income" (Lardy, 58).  Lardy attributes much of the decline in consumption as a share of GDP to the decline in net transfer payments to households. The decline in these payments results in individual household income decline and people not having enough money to consume and purchase products. The author states that "net transfer payments to households have fallen by about 2 percentage points of GDP" (Lardy, 60). Lardy attributes this decline on initiatives implemented by Premier Wen Jiabao and President Hu Jintao and their political drive for a 'more harmonious society.' Lardy is keen to note that these declines did not occur until these two men came into power.
Work Cited
Lardy, Nicholas R. "China: Rebalancing economic growth." Paper for the China Balance Sheet series Washington: Peterson Institute for International Economics and Center for Strategic and International Studies (2007).
Lardy, Nicholas R., and Arvind Subramanian. Sustaining China's economic growth after the global financial crisis. Peterson Institute, 2011.
Riskin, Carl. Neither plan nor market: Mao's political economy. Department of City and Regional Planning, Cornell University, 1989.
Riskin, Carl. "Political conflict and rural industrialization in China." World Development 6.5 (1978): 681-692.
Riskin, Carl. "Small industry and the Chinese model of development." The China Quarterly 46 (1971): 245-273.
Time is precious
don't waste it!
Get instant essay
writing help!
Plagiarism-free
guarantee
Privacy
guarantee
Secure
checkout
Money back
guarantee
Get a Free E-Book ($50 in value)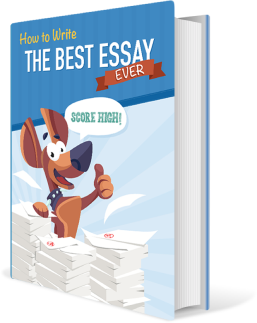 How To Write The Best Essay Ever!