Choices, Essay Example
Pages: 4
Words: 1045
Essay
This Essay was written by one of our professional writers.

You are free to use it as an inspiration or a source for your own work.
Implementation Evaluation
It takes so many resources to properly implement public health programs that it necessitates a continuous process of evaluation to reduce the incidence of wasteful policies. Following the planning phase, the implementation process is scrutinized by similar criteria. Poor allocation of resources reduces confidence participants may have in a project, and without effective mass communication, not enough people might even know about it. Furthermore, the actual method of implementation plays a huge roll in the probability of success. Whether evaluating planning, implementation, or the evaluation method itself, it is hardly possible to separate one from the other in some cases. The CHOICES program is one such case.
The planning, implementation, and evaluation paradigm used in developing the CHOICES program is known as logic modeling. In logic modeling, empirical evaluation of public needs, program design, and evaluation are all part and parcel to the overall initiative. The process typically begins with identifying a public need based on some observation – say, metabolic syndrome in senior citizens in a particular community. Based on the findings of this preliminary investigation and previously evaluated programs from whatever applicable source, a rudimentary program is put in place for a pilot study. The scientific evidence and cues from public opinion surveys of participants are fed back into the process to augment and bolster the procedures. This way the program becomes somewhat self-improving and self-governing to some extent. With such measures regularly monitored, ineffective processes and programs can be readily put on the chopping block. For example, parts of the CHOICES program that are both ineffective and unaccepted by the demographic were scaled back to maximize the effectiveness of the program while reducing government expenditures on processes that did not work all that well based on the investment. Logic modeling helps government maximize the return on investment with respect to government programs.
A logic model can contribute the proper planning, implementation, and evaluation of public health programs two-fold. One is by defining an a priori guideline from which to systematically develop the project throughout its life cycle. The other is strictly empirical in that progress is monitored through evidence-based methods. Ultimately, the logic modeling can help save time and money with respect to public programs. It provides a concrete method of answering questions that address not only the feasibility but also the effectiveness of the endeavor at each stage. Focusing on the outcomes of publics works from inception to planning to execution to testing, means using tax dollars more efficiently, cutting down on government waste and community dissatisfaction.
While constructing the CHOICES program, evaluators studied outcomes of enrollees, former enrollees, providers, and stakeholders with respect to the program objectives. Much of the data collected and analyzed was in the form of public opinion survey data (Scicchitano & Johns, 2010). Some was collected as the result from enrollee focus groups (Scicchitano & Johns, 2010). The process began with an investigation of how much of the effected population need health care coverage (Scicchitano & Johns, 2010). After these needs were assessed, the committee set to evaluating the program itself (Scicchitano & Johns, 2010). They wanted to make sure the program was capable of meet its own goals and improve the health of the effected population. Furthermore, they evaluated program objectives to make sure the aim was going to accomplish what was intended (Scicchitano & Johns, 2010).
As suggested, it helps to investigate government programs based on scientific evidence if we want to avoid inefficient government spending on unnecessary projects. The CHOICES Program was implemented in 2009. In order to determine if the program should have been implemented, it was placed on the ballot in 2005 for voters. The steps taken to make sure the program was implemented correctly included group meetings with health care board members, citizens of Alachua County, citizen advisory board, advocacy groups, Alachua County Board of Commissioners, Managed Care of America Administration, and others. For each phase of the implementation, specific tasks have been identified.
Standardized steps of implementation have been compared to the process conducted by the CHOICES program directors (McKenzie, Neiger, & Thackeray, 2009). Furthermore, tasks that have been implemented in the program are proffered along with the reasoning behind them. Once voters adopted the program, program leaders set about deciding how to positively impact healthcare among elderly patients in the community (CHOICES Health Services, 2006). They decided that a two pronged approach would be implemented (CHOICES Health Services, 2006). On the one prong, the program included a wellness program to increase positive self-care habits among participants (CHOICES Health Services, 2006). On the other prong, they decided to form working groups of professionals to streamline services for participants and reduce cost for practitioners, which would translate into savings for a demographic typically on fixed incomes (CHOICES Health Services, 2006). The actual implementation was a matter of forming working groups of professionals, gaining government support, and recruiting participants (CHOICES Health Services, 2006). The organizational structure of the project was defined at the outset (CHOICES Health Services, 2006). The program accounts for government subsidies such that it will be sustained in the long-term (CHOICES Health Services, 2006).
Possible ethical or legal ramifications include mainly those having to do with the appropriate use of government resources. If the project had been botched, there is an ethical consideration in terms of the use of taxpayer money or failed promises for the effected demographic, and if due diligence had not been sufficiently included to prevent it, there could legal allegations of fraud. As socialize medical principles become more and more prevalent in the American health care system, it is incumbent upon planners to distribute resources as efficiently as possible to maximize positive outcomes. This is a far cry from 30 years ago when pork belly spending was the status quo for the public service sector. Nowadays, both government employees and government programs are expected to be as lean as any business sector initiative. Logic modeling helps to make sure of this. Hopefully, the days of wasteful government programs are gradually coming to an end.
References
CHOICES Health Services (2006). CHOICES Provider manual. Retrieved from http://www.alachuacounty.us/Depts/CSS/Documents/choices/Provider_Manual.pdf
McKenzie, J., Neiger, B., & Thackeray, R. (2009). Planning, Implementing, & Evaluating Health Promotion Programs. San Francisco, California: Pearson Education, Inc.
Scicchitano, M.J. & Johns, T.L. (2010). CHOICES: Program Evaluation. University of Florida: Florida Survey Research Center.
Time is precious
don't waste it!
Get instant essay
writing help!
Plagiarism-free
guarantee
Privacy
guarantee
Secure
checkout
Money back
guarantee
Get a Free E-Book ($50 in value)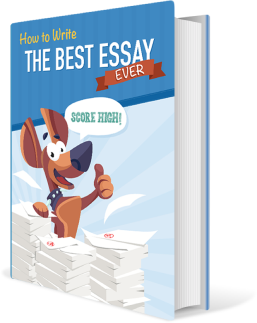 How To Write The Best Essay Ever!