City Life Better Than Country Life, Essay Example
Pages: 5
Words: 1249
Essay
This Essay was written by one of our professional writers.

You are free to use it as an inspiration or a source for your own work.
There are many advantages about living in the city. The city allows a person to be near lots of stores, people, and jobs with short distances to get from one place to another. Living in the city can be exciting because there is always something going on. This is why living in a city is better because city provides more entertainment/recreation options, have more and wider variety of career opportunities, and host much more diverse populations.
Life in a city is better because there are many recreational opportunities. There are more opportunities to learn about arts and history due to abundance of museums, theaters, and public exhibitions. If we are in New York, there is no shortage of musicals and Broadway shows near the Times Square many of whom have been performing for years now due to their immense popularity. The most popular Broadway shows such as The Lion King, Moulin Rouge, Chicago, Mamma Mia!, Mary Poppins, and The Phantom of the Opera attract both locals and tourists, many of whom are foreigners. and When we have knowledge on a wide range of topics, we are better able to make sense of the world around us and it also helps us keep interested in knowledge. San Francisco's Museum of Modern Art owns works by several renowned artists such as René Magritte, Jeff Koons, Piet Mondrian, and Marcel Duchamp (Gupta and Leach). In New York, we can find a museum of literally everything such as American Folk Art Museum, Queens Botanical Garden, Sony Wonder Technology Lab, and Swiss Institute of Contemporary Art (Cross). One can find food from almost every country in big cities like San Francisco and New York. In additional, there are parks that provide escape from the stress of daily lives as well as movie theaters where the latest movies are screened. Then there are cities like Orlando and Tokyo which have Disneyland, often called the happiest place on the earth. Life may be busier in cities but cities also provide lot more recreational options to residents. Cities are bustling with life, every single second of the day.
The probability of finding a career line that matches one's skills and interests is higher in a city. Each one of us has amazing creativity potential even though our potentials may lie in different areas. Individuals as well as the overall society benefit when there is a good match between an individual's profession and his strengths. Someone who is a great musician may not be equally good at business and similarly, a great painter might not have been good at academics. The far greater choices of professions in a city minimize the loss of creativity talent among us. Aspiring artists, musicians, computer programmers, and painters may find abundant opportunities in big cities to pursue their interests and interact with like-minded people. Another benefit of living in a city is that we constantly meet educated people from different backgrounds and are exposed to new ideas. This improves our thinking quality motivates us to set higher goals. Cities not only host some of the world's finest universities such as Columbia University, University of Pennsylvania, and MIT but also companies that are at the leading edge of innovation such as Apple Inc., Google, and Johnson & Johnson. The companies also want to locate in cities because the environment is conducive to innovation and they have no trouble finding the right talent. When we think of digital technology, we often think of Silicon Valley and when we think of financial sector, New York is the first city that comes to mind. Similarly, New York is also closely associated with media companies, fashion industry, and live arts such as musical theaters and broadways.
City life is also better because cities have more diverse populations in terms of cultural, ethnic, and racial backgrounds. When we meet people from diverse cultural, ethnic, and racial backgrounds, we become better aware of our biases and stereotypes (Axner). Meeting people from backgrounds different than ours also help us expand our thinking horizon as help us become more respectful of differences. Thus, it is no surprise that big cities like New York and San Francisco often lead the struggle for a better society. San Francisco has a rich tradition of fighting for marriage equality, fair pay, civil rights, and environmental causes (Harris). In New York, the population is so diverse that locals have created mini versions of their original countries such as Little Italy and Little China. The U.S. will continue to become increasingly diverse due to globalization and, thus, living in a city where we have greater opportunities to meet people from other cultures will better prepare us for the future challenges.
Those who argue that country life is better than a city life claim that there is too much materialism in cities. They also claim that almost everyone knows each other in a country town while in cities, people rarely even know their neighbors. They also argue that family values are stronger in country towns than cities. In addition, people overwork in cities and forget to enjoy life. They also express concerns that our traditional values have been disappearing in cities while they remain strong in country towns.
The supporters of country life do not realize that capitalist system usually results in more vibrant economies because it gives incentives to people to work harder. Cities lead the progress in any country and unless people believe they can have better lives, they won't be motivated to work harder. The opponents also tend to forget that cities have considerably larger populations than country towns which is why it is easier to know almost every community member in country towns. Another reason is that people in country towns sometimes live in the same place their whole lives while this is rarely the case for many people in big cities. People in cities also move around more due to professional reasons and, thus, they often have to live away from family members and relatives.
The supporters of country life also do not realize that people may have different definitions of fun. Just because someone works a lot doesn't necessarily mean he/she is not enjoying his/her life. Some people enjoy their work more than anything which explains why famed investor Warren Buffet refuses to retire despite being the second richest person in America. Similarly, Rupert Murdoch is a multi-billionaire who owns some of the most lucrative media companies in the U.S. such as Fox News and yet he continues to work though he could have easily retired long time ago. Similarly, traditional values are stronger in country towns because they tend to resist modernism to a greater extent than cities which usually lead the progress towards future and are more willing to evolve with time.
People like city life and country life for different reasons but most people like city life because cities offer much greater variety of experiences. Cities have more diverse populations, the population on the average has higher academic credentials, and there is greater acceptance and appreciation of differences. In addition, cities also lead the progress in sciences and arts due to an environment that encourages creativity and productive interactions.
References
Axner, Marya. Building Relationships with People from Different Cultures. 8 September 2012 <http://ctb.ku.edu/en/tablecontents/sub_section_main_1170.aspx>.
Cross, Heather. Free Admission and Discounted Admission at New York City Museums. 8 September 2012 <http://gonyc.about.com/od/museums/ss/Free-Admission-And-Discounted-Admission-At-New-York-City-Museums.htm>.
Gupta, Sulakshana and Anna Leach. 20 great things to do in San Francisco. 8 September 2012 <http://www.timeout.com/san-francisco/features/325/20-great-things-to-do-in-san-francisco>.
Harris, Jonathan. Ten Great Things About San Francisco. 27 July 2011. 8 September 2012 <http://www.huffingtonpost.com/jonathan-harris/ten-great-things-about-sa_b_891770.html>.
Time is precious
don't waste it!
Get instant essay
writing help!
Plagiarism-free
guarantee
Privacy
guarantee
Secure
checkout
Money back
guarantee
Get a Free E-Book ($50 in value)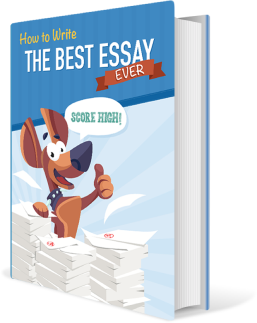 How To Write The Best Essay Ever!