Civic Engagement, Essay Example
Pages: 4
Words: 1040
Essay
This Essay was written by one of our professional writers.

You are free to use it as an inspiration or a source for your own work.
On Tuesday, November 8, 2011, Herman Cain, the one-time Republican candidate for president, convened a press conference in Scottsdale, Arizona to deny allegations of sexual harassment made by two women he had known and worked with years before. In this paper I will review three different news stories of this press conference with an eye towards any signs of political preferences or biases. I found this story particularly interesting as Mr. Cain is black, and the two women were white. I was curious if there would be any noticeable racial bias as well. I also chose this incident because it was specific in time, place, and subject, and all three accounts were published within a day of each other. Finally, its leading character, Herman Cain, although only briefly the front-runner among Republicans, has since remained very much in the public eye. My view is that that activity says nothing about the nature of the charges against Cain. The newspapers were the New York Times (NYT), Washington Post, and the Los Angeles Times.
"Cain Speaks Out to Deny Accusations; 2nd Voice Heard" is the headline in the New York Times. The lead paragraph read as follows:
Herman Cain, the embattled Republican candidate for president, convened a nationally televised news conference Tuesday in which he insisted that he is innocent of all sexual harassment accusations, even as another woman put her name to allegations that he had approached her inappropriately.
The picture shows a frowning Mr. Cain stepping off a lectern backed with American flags. The Times reported the press conference in its Politics section, and Cain's categorical denial of all sex harassment charges got a full airing in 1,266 words, and included a quote that the end of his presidential run because of the controversy "ain't going to happen." L. Lin Wood, "attorney for the family of JonBenet Ramsey," is mentioned as Cain's "high-profile" attorney. A comment by fellow-candidate Mitt Romney is quoted, but none of Cain's other competitors are heard from. The two women who had gone public with their stories of Cain's harassment are named (their names were already known), as well as the financial problems of one of them, leading to reports of questions of her motivation for making the charges. Gloria Allred, the "celebrity attorney" for one of the women is named but not quoted. No mention is made of the race of either Cain or his accusers. Cain's wife is not mentioned. Cain's staff is described as "threadbare" and consisting of a manager, a spokesman, and the candidate. The story ends not on Cain in Scottsdale, but on one of his accusers, Sharon Bialek, saying on NBC's Today Show: It's not about me. I'm not the one running for president.
"Cain Struggles to Right his Ship" is the Los Angeles Times' headline, with the subhead "Even as he attacks one accuser's credibility, another who'd been anonymous comes forward publicly." There is no accompanying photo. The lead paragraph:
The more forcefully Herman Cain fights to save his presidential campaign, the more events spiral out of the candidate's control.
The story is 789 words, and the lead is clearly much more emphatic than the New York Times story, which instead leaves the reader to infer essentially the same conclusion. Again the two women already identified are named, and Cain's "ain't" quote, mentioned above, is also included. Newly given is the characterization of Cain as "a monster" by one of his accusers, with the source for that quote given as CNN. Unlike the NYT story, this one ends on Cain, describing him and his candidacy almost in the past tense, stating that until his accusers surfaced, Cain was best known for his "folksy style" and his "9-9-9" plan to overhaul and simplify the tax code.
"Herman Cain: Harassment Charge is 'baseless, bogus and false'" is the Washington Post headline. The accompanying photo shows Sharon Bialek, one of the accusers, taken at another time and location. Like the NYT article, this one, 600 words in length, was not reported as a front page news story. Instead, it appeared in the PostPolitics section of the paper. The lead paragraph reads as follows:
Republican Herman Cain directly confronted allegations on Tuesday that he had sexually harassed women, saying his latest accuser had lied and promising to continue his quest for the presidency.
Newt Gingrich, currently still in the running, makes an appearance for the first time, as well as the fact that Cain was a former executive for Godfather's Pizza. Cain is shown as tied with Mitt Romney for first place. Also reported was an exchange with Cain's wife over the phone, in which she sided with her husband's version of events, although it is reported at second hand as Cain's recollection. Cain's Florida campaign co-manager is quoted as saying "I think the truth will come out in the long term. I'm not concerned in any way shape or form." The story ends on Cain saying that he is being opposed for being unconventional and offering "bold solutions" and denying any sexual harassment: "Throughout my career, I have had nothing but the utmost respect for any and all women, as well as those that have worked under my leadership."
I think a story this loaded with race and sex was too dangerous to be played any way but with strict neutrality, and so it was. For outright bias or subtle preferences, one must turn to the blogosphere. The "ain't" quote was safely within his known "folksy style" and so reported because he said it. I do suspect that at least one of the women was telling the truth, but apparently only the principals know for sure. Such charges didn't derail Bill Clinton's campaign from winning the presidency twice and keeping it twice. Cain remains a force at the secondary level in politics and may return for another try. The American electorate seems forgiving in such matters — especially when the accused's wives let their husbands run for all they're worth.
Sources
Shear, J. Rutenberg, and M. McIntire. The New York Times. Politics. Nov. 8, 2011. Retrieved from http://www.nytimes.com/2011/11/09/us/politics/cain-to-respond-to-allegation-after-vowing-to-move-on.html?pagewanted=all
Abcarian and M. Finnegan. Los Angeles Times. Nov. 9, 2011. Retrieved from http://articles.latimes.com/2011/nov/09/nation/la-na-cain-20111109
Gardner and P. Bacon, Jr. The Washington Post. Post Politics. Nov. 8, 2011. Retrieved from http://www.washingtonpost.com/politics/herman-cain-addresses-sharon-bialeks-charges-as-he-meets-the-press-in-arizona-on-tuesday/2011/11/08/gIQATeB01M_story_1.html
Katz. The Philadelphia Inquirer. Jan. 21, 2012. Retrieved from http://articles.philly.com/2012-01-21/news/30650912_1_super-pac-herman-cain-comedy-central-s-stephen-colbert
Time is precious
don't waste it!
Get instant essay
writing help!
Plagiarism-free
guarantee
Privacy
guarantee
Secure
checkout
Money back
guarantee
Get a Free E-Book ($50 in value)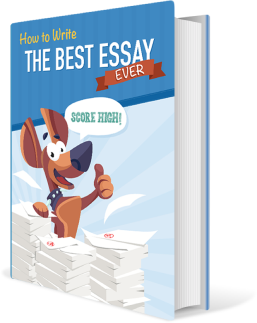 How To Write The Best Essay Ever!