Civil Service System, Essay Example
Pages: 6
Words: 1641
Essay
This Essay was written by one of our professional writers.

You are free to use it as an inspiration or a source for your own work.
While many safeguards for the civil service system are implemented on a state level, there are several nationwide safeguards that are implemented to uphold the values of the system and to ensure the regulation of these civil service units in a manner that prevents bias from being implemented on the behalf of politicians. Implementing such regulations serves as a part of the checks and balances system that comprises an essential component of governance in the United States (Kettl, 2002). Government agencies therefore take direction from the people and their states, in the form of a top-down model, in which agency workers receive orders from their respective superiors. It is important to consider that while such safeguards are in place, they are occasionally effective, while in other instances, changes to this system are desirable.
One of the major safeguards that have been implemented as a component of the civil service system is the initiation of the Merit Systems Protection Board (MSPB) in 1979 to protect civil service agencies from corruption and undue influence at the hands of politicians (Berry, 2013). An interesting dilemma related to this issue is giving employees fair employment rights under the law. While there is a great extent of worker's law in place at the federal and state level, government employees are more likely to face retribution from their employers and government officials for their actions. Thus, it is plausible that the MSPB was established because it provides workers with the right to a hearing within 30 days of their termination or suspension to determine whether there was just cause. Because government employees in the civil service system can plausibly take ethical actions that are against the wishes and intensions of politicians, it is valuable to have a system in place that evaluates the validity of such decisions.
Theorists claim that the civil service system was initially meant to operate like a machine. Politicians would collaborate to refine the responsibilities of civil service leaders, who would in turn take action to ensure that their subordinates are playing an acceptable role in their organization. Such as system had been in place since World War II because this chain of command contributes to a greater degree of efficiency. However, the MSPB was put in place to ensure that the politicians would also be held accountable for the work performed within these institutions, in addition to ensuring that higher level civil service managers would be held accountable. A timely example of the need for accountability occurred when county clerk Kim Davis from Rowan County, Kentucky refused to issue licenses to individuals to certify their gay marriages because such an action was against her personal beliefs (Menvile, 2014). However, since the Supreme Court, an additional check on the legal system, politicians, and civil servants, stated that the right to gay marriage is legally upheld by the Constitution and it is therefore necessary for her to issue these marriage licenses according to her job description under the capacity of the law. Since she initially refused to follow this legislation, she was imprisoned for contempt of court, and action was taken against her until she agreed to comply to her job requirements. This situation demonstrates that expectations are put in place for the ethical action of both civil servants and politicians. When individuals in each role function effectively, the civil service system in the country is able to work effectively as well.
To ensure that citizens have influence on the civil service system, some civil service leadership positions must be decided upon by issuing a local election. In this manner, there is a democratic choice involved in the selection, so the selected candidate is reflective of the wishes of the people. In reality, however, this safeguard is not highly effective (Butler, 2007). Many local candidates run unopposed because people are simply unaware of this policy. Furthermore, votes tend to be uninformed about the reach that their civil servants can have on their community, and are therefore more likely to vote according to party lines without giving extensive thought to the candidates or the type of job that they will do once elected. Overall, this demonstrates that it would be beneficial to bring more awareness to this system to ensure that democratic principles are truly carried out.
Many criticisms of safeguards that have been imposed to protect civil servants reflect the concept that the Merit Systems Protection Board is able to go beyond its delegated responsibilities in some instances. This organization has made it too challenging for ineffective civil service workers to be released from their positions. Even when these individuals are in clear repeated violation of policies that would result in immediate termination in other job positions, when cases go to hearing, the MSPB is able to provide job protection to these individuals (White 1995). According to the Partnership for Public Service, "There is no question that taxpayers are losing hundreds of millions of dollars, in a conservative estimate. They are losing more than that because they are losing the ability to get the very best out of government" (CBS News, 2015). It is important to consider that it is challenging to constantly allow for poor worker performance because this is equivalent to waste in the federal and state government budgets. Thus, it is troubling that even when these employees are terminated for just cause, the system is now in existence in a manner that goes beyond defending the rights of workers and giving them more power to do as they choose without requiring them to be subject to regulation. As a consequence, this is one contributing factor to government corruption.
The civil service merit system improved under the Civil Service Reform Act of 1978, which was created "…to provide the people of the United States with a competent, honest, and productive workforce…and to improve the quality of public service, Federal personnel management should be implemented consistent with merit system principles" (OPM, n.d.). Five components of effective management are implemented in order to ensure that civil service agencies operate efficiently. These principles include "planning, monitoring, developing, appraising, and rewarding" and are meant to "reinforce and are directly supported by some key merit system principles highlighted below" (OPM, n.d.). The purpose of safeguards was initially to uphold these values in the workplace. However, they are inconsistently utilized based on the preferences of individual management teams and are therefore generally ineffective. To ensure that such merit systems are able to work effectively, it is beneficial to standardize expectations across agencies and to provide additional oversight requirements to safeguard agencies such as the MSBP.
Overall, it is apparent that the civil service system would be more effective by implementing change that ensures more worker accountability. While there is an apparent need to protect workers in the system against the biased wishes of politicians, it is also beneficial to refine the system in a manner that does not make releasing employees from service an impossibility. The civil service system in the United States will only continue to be effective if it employs individuals that are willing and able to uphold their job responsibilities without influence from politicians. It is therefore necessary to refine the system in the manner that continues to provide workers who have been released with hearings, but this agency needs to be less biased and consider present evidence. When an action is undeniably the employee's fault, they should be released from service. Meanwhile, if a politician intervenes negatively with the duties of civil service professionals, there should be negative recourse in place for this individual as well. However, it is only likely that changes will occur to this system if politicians are findings it to be overwhelmingly against their favor. Those who wish to refine the use of the budget may act to overhaul the system, but some politicians will continue to benefit from the continued employment of certain individuals, and therefore not take the necessary action. Thus, in order for reasonable change to occur, it is likely that the intervention of the Supreme Court is necessary. Since they have the ability to overturn the decisions of the MSBP if they are repealed, they have potential for implementing new case law to direct the matter. However, if this is not brought to the attention of the court, it is unlikely that the current problems in the civil service system will be resolved.
References
Berry, JV. (2013). Completing and Submitting an MSPB Appeal. Retrieved from http://www.mspblawblog.com/2013/08/completing-and-submitting-an-mspb-appeal.html
Butler, R. (2007). The Evolution of the Civil Service 2007
CBS News. (2015). Red tape keeps some bad gov't workers from being fired. Retrieved from http://www.cbsnews.com/news/civil-servant-protection-system-could-keep-problematic- government-employees-from-being-fired/
Kettl, Donald F. (2002). The Transformation of Governance. Public Administration for the Twenty-first Century. Baltimore The John Hopkins University Press.
Menvile, S. (2014). Davis following her mother as county clerk. Retrieved from http://www.themoreheadnews.com/news/local_news/davis-following-her-mother-as- county-clerk/article_29982458-6689-11e4-ad6b-172bf9700635.html
OPM. (n.d.). Performance Management. Retrieved from https://www.opm.gov/policy-data- oversight/performance-management/reference-materials/more-topics/merit-system- principles-and-performance-management/
White, Leonard D. (1955). Introduction to the Study of Public Administration.
Time is precious
don't waste it!
Get instant essay
writing help!
Plagiarism-free
guarantee
Privacy
guarantee
Secure
checkout
Money back
guarantee
Get a Free E-Book ($50 in value)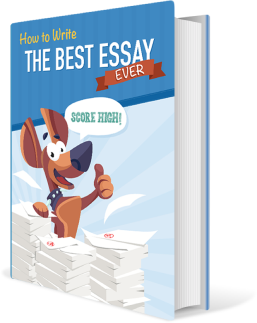 How To Write The Best Essay Ever!