Class Issues in "Ask the Dust", Essay Example
Pages: 3
Words: 938
Essay
This Essay was written by one of our professional writers.

You are free to use it as an inspiration or a source for your own work.
Introduction
In "Ask the Dust", Fante describes the experience of coming from a disadvantaged background and trying to move up in society through education. The main thought that the author expresses in the book is that he needs to fight his way up, unlike other people, who do not have problems with paying for the rent and food.
Thesis: Bandini is convinced that he will struggle to become a great writer because he was born poor. As Fante (16) describes the feelings of the character in Chapter 2:
"this is your thought, that you were born poor, son of miseried peasants, driven   because you were poor, fled from your Colorado town because you are poor, hoping to write a book to get rich, because those who hated you back there in Colorado will not hate you if you write a book".
Novel Theme Analysis: The Struggles of Being Born Poor
In the beginning of the novel, Bandini is hoping to live the American Dream, and simply imagines how he would be treated after he became a successful writer. However, he is full of self-doubt. He does see himself as a good writer who earns a lot of money, becomes a part of the society, and gets accepted as the handsome guy who wrote a masterpiece. He understands society's rules and discrimination embedded in them, as well as the system:
"If there is dust on your shoes and that sweater you wear is thick like the sweaters they wear in the snow countries, he'll grab you" (Fante, 49).
However, this hope is mainly only represented in his letters to his mother, in which, he is trying to convince himself and his loved ones that he is capable of achieving all that he is dreaming of. Deep inside, however, he knows that he is starting from a disadvantaged position, being of a low socio-economic status and of a minority group.  He knows that he will need to struggle in Los Angeles, where class conflict is even more prevalent than in other parts of the US  (Bird). He tells his mother that he will earn enough money to buy a yacht and go on cruises. Still, when he dedicates a copy of his published story, "The Little Dog Laughed", he writes to Camilla: "'To
a Mayan Princess, from a worthless Gringo" (Fante, 37). He is degrading himself to a person he insulted, and whom he does not even know. The lack of self-respect, however, is not only based on class, but also the character's minority status (gringo). Bandini does want to believe in the American Dream, but he feels like he is sinking lower instead of rising.
According to Fante, poverty is responsible for the crimes people commit. Bandini becomes a milk thief, because he cannot afford rent, let alone food. He lives on fruit bought cheap at the Japanese market. He realizes that his his self-esteem declines after committing the crimes, and sinking deeper due to poverty: "So it had happened at last: I was about to become a thief, a cheap milk-stealer" (Fante, 28). The wording of the above sentence is full of self-degradation. Bandini realizes that he went past a stage, and has fallen into sin. Bandini calls himself a stealer, and no longer finds excuses or creates stories around his actions. He does not try to make reality look better than it is, like he does when he writes to his mother. He realizes that he is lying to himself, and this makes him angry, as well as hopeless. When he finally reflects on his situation, after running out of money, he cries all night. He even decides to come clean about his lies to his mother. He no longer believes that he can achieve the American Dream: something that kept him going and made him carry on lying to his mother and himself for long months. He writes her a letter confessing that he had been lying to her for many months, and he really wanted to go home all the time.
Pride is another theme that is represented throughout the novel. The young writer does not want people to know that he is struggling, and constantly refuses help. Even when Camilla offers him to get her beer instead of the bad coffee for free, he refuses it. He becomes agitated, not because he does not like beer, but because he does not want people to feel sorry for him. He refuses help from everyone but his mother, but he is still finding it hard to ask for help giving her the real reasons. This type of behavior is also a form of self-degradation. Bandini does not believe that he is worthy of people's help. His poverty and pride combined makes him self-destruct.
Conclusion
In his novel, Fante represents different coping mechanisms related to poverty and low socio-economic status. Bandini's self-respect is destroyed by his poverty, and even though he is proud, he does not want to rely on other people's help. He is full of self-doubt, and – even though he makes up stories about  his success – he does not fully believe that he can achieve the American dream, no matter how hard he works towards it. As Muzzio stated, many poor people during the Great Depression became victimized, just like Bandini.
Works Cited
Bird, P. (2011). Hard-Boiled Detective Fiction as a Vehicle of Social Commentary in Raymond Chandler's The Big Sleep and Walter Mosley's Devil In A Blue Dress. Journal of the Faculty of Economics, KGU, 105-14.
Fante, John. Ask the dust. Canongate Books, 2002.
Muzzio, Douglas, and Thomas Halper. "Dead Ends: Urban Poverty and Underclass Narratives in American Movies Through the Great Depression."The Journal of Popular Culture 46.5 (2013): 1008-1028.
Time is precious
don't waste it!
Get instant essay
writing help!
Plagiarism-free
guarantee
Privacy
guarantee
Secure
checkout
Money back
guarantee
Get a Free E-Book ($50 in value)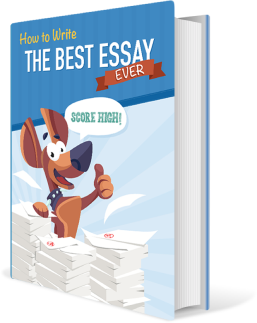 How To Write The Best Essay Ever!