Class Room Discipline Plans, Essay Example
Pages: 4
Words: 1191
Essay
This Essay was written by one of our professional writers.

You are free to use it as an inspiration or a source for your own work.
Introduction
Classroom management is actually very important process of teaching. Whenever, teachers need to discipline students for their disruptive behavior, then it can get very difficult. Now, several researchers explained and also employed number of techniques and strategies to help teachers handle and manage their classrooms as well as discipline students with self esteem and fairness. They introduced several methods that are important for teachers. Teachers should select one or two and use this item with consistency. Teachers need to consider students' age group and level of development. Teachers should help their students to be more critical in thinking and be responsible for their own actions and face the consequences.
Discipline Models
Canter's Assertive Discipline model has various supporters and also more competitors. It is a suitable program for every age child, and several people are not agree with his theory because according to them it does not offer the solution for different issues. They realize that usually students think about the repercussions of their disruptive behaviors and other actions rather than critically analyze and improve their actions. Teachers always show their students that they have the right to control and students need to learn, rather than have democratic environment. It is very important that teacher teach different rules and principles of class room at the start of the year. They should also mention regarding rewards and outcome of their actions. They can say, "I know that you would like to talk with your friends but your class fellows wants to learn and consider it more important."
In accordance to Blandford, "The assertive discipline plan requires consistency in order for pupils and teachers to succeed"(1998). Assertive Discipline model highlights the rewards strategies because students pay more attention on achieving those rewards and keep their selves from punishments.
For middle and high school students, Thomas Gordon's Discipline through Inner Self Control is very suitable. According to this model, teachers should not use or advocate the word 'you' statements that suggest blaming for their actions. Rather, students need to show more positive attitude and does not show resistance. Teachers need to resolve issue with the students rather than telling them how their behavior was and what will be the result. Gordon's model is an appropriate system for older students who did not respond well to other forms of discipline, most importantly models that make the teacher in control. A student who wants control can become class clown which means they require attention. Glasser's Choice or control theory concentrates on student requirements. According to Glasser theory all students have needs which include playing, having fun, having power, making their own choices, to fit, or to strive. Glasser knows that teach should take care of students needs before taking measures. For instance, if
Glasser knows that a teacher needs to absolutely follow the student's need prior to taking measure. If they don't then they could punish one behavior that is completely not related to a student's requirements. For instance, if a child is starving and his only demand at that point are to get some food. If he is starving then he would probably sleep in class and also not doing his work, but in that situation teacher would think that he is trying to be cool by sleeping in the classroom.
Glasser's Choice Theory definitely will work for students of any age group due to the fact that for all students, age is not a matter; and have requirements that need to be met. Glasser's Choice Theory main idea is to help those students who does not know their own needs and demands. "Choice theory holds that humans are internally motivated. If you compare these basic assumptions of behaviorism, you can appropriate the fundamental contradiction between choice theory and behaviorism" (Allen,1996). Glasser would like the world to discard external control psychology and replace it with his approach to human psychology: choice theory. Glasser views choice theory as the road to human happiness.
Morrish's Real Discipline Theory also has 3 factors. "The first thing is that teachers need to give training or sense of responsibilities to students to know how exactly to follow the rules and regulations. They also need to know the limitations and do what they suppose to do as told by teachers" (Morrish, web, n.d.)". Students need skills and strategies that can help them to be more responsible. Teachers suppose to work with students so, they can learn how to be responsible and accept criticism. This theory does not improve rewards like the other theories do but specifically show them how to be accountable for everything they do in their lives.
Students would be able to learn from the Real discipline model that their personal rights are equally balance with responsibility and that the rights and needs of unsupervised situation as an opportunity to demonstrate responsibility, which brings us directly to the seventh secret of discipline. For instance, if student who misbehave cannot be rewarded just for not misbehaving but on the other hand , they should be able to accept the consequences of their actions.
Alfie Kohn's Beyond Discipline Plan is the only one model that gives encouragement for democracy in participation. It is not depending on rewards but also drawbacks. This model can be helpful for any age group as long as teachers help them in making decision. Usually fifth grade students should easily know how to follow the basic rules of classroom. By doing so, they would feel very responsible.
Beyond Discipline teaches students exactly what democracy is and also support them to be accountable not just for themselves, but all around them. Kohn asserts, "The next step is to recognize that trying to keep control of the classroom and also get compliance, as virtually every discipline program assures us we require to, is inimical to our ultimate objectives" (p. 62)(as quoted in Nielsen, 2003). The extreme goal is to show them significantly how to handle democratic society while other discipline systems are not beneficial their goals.
Conclusion
Effective teachers response in ways that meet their own immediate needs in managing the classroom, yet do not violate the best interests of students. Teachers clearly and firmly communicate wants and needs to students and are prepared to back their works with action. They "say what they mean and mean what they say". Effective teachers believe that all children have a right to learn. Therefore, these teachers are committed to finish their jobs. Ineffective teachers, by contrast, fail to communicate their wants and needs clearly and firmly or are not prepared to back their words with action. They respond to students challenges or thoughtlessness in a manner that meets their own immediate needs but that violates students' best interests.
References
Allen, T. (1996). Developing a Discipline Plan for You. Retrieved from http://www.kean.edu/~tpc/Classroom%20Management/DEVELOPING%20A%20DISCIPLINE%20PLAN%20FOR%20YOU.htm
Blandford, S. (1998). Managing Discipline in Schools. London: Routledge.
Hamann, A. (2000). Thomas Gordon's "Discipline as Self-Control." Retrieved from http://hamannhome.com/classmanagehandout.html.
Marzano, R. J., Marzano, J. S., & Pickering, D. J. (2003). Classroom Management That Works: Research-Based Strategies for Every Teacher. Alexandria, VA: Association for Supervision and Curriculum Development.
Morrish, R. (n.d. ). Real Discipline . Retrieved from Real Discipline: http://www.realdiscipline.com/
Nielsen, L. E. (2003). Price Laboratory School Citizenship Program: a Qualitative Assessment. Journal of Social Studies Research, 27(1), 3+.
Time is precious
don't waste it!
Get instant essay
writing help!
Plagiarism-free
guarantee
Privacy
guarantee
Secure
checkout
Money back
guarantee
Get a Free E-Book ($50 in value)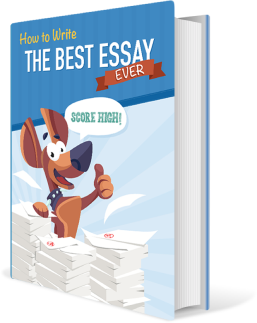 How To Write The Best Essay Ever!