Classical Political Economy, Essay Example
Pages: 6
Words: 1708
Essay
This Essay was written by one of our professional writers.

You are free to use it as an inspiration or a source for your own work.
Classical Political Economy: A History of Three Key Thinkers
Classical political economy marks the beginning of the modern economic tradition in the West. There are differing definitions of the period known as the time of classical political economy. A narrower definition starts with Adam Smith's publication of The Wealth of Nations in 1776, and extends to the publication of John Stuart Mill's Principles of Political Economy in 1848 (Caporaso, 1992). However, a more expansive definition starts with the Physiocrats, in the mid-18th century, and extends all the way to the death of Karl Marx in 1883. This work will focus on the history of classical political economy as exemplified by the careers of three of its most distinguished luminaries: Adam Smith, David Ricardo, and Thomas Malthus.
Broadly speaking, the classical political economy advanced by Smith, Ricardo, Mill, and other thinkers of the period and tradition can be characterized as consisting of two main strands: an argument in favor of the self-regulation of markets, and a theory of value and distribution. For these thinkers, the economic sphere was paramount in the consideration of society. They noted that a paradigm shift was taking place in the relationship between political life and private life, i.e. the social and economic pursuits of the individual. A key idea generally held by all of these thinkers was that society organizes itself, developing in accordance with the institutions it can create and how it responds to challenges and opportunities. This was a shift away from the idea that society develops in keeping with plans which derive from political decisions (Caporaso, 1992).
Some historical background is necessary to make sense of the true significance of classical political economy. Classical political economy is a distinctly modern philosophical tradition, one that stands opposed to the mercantilist policies that represented the dominant mode of thought in much of Early Modern Europe. It also stood opposed to lingering influences of Western Europe's traditional feudal order. Under feudalism, kings deeded land to a military aristocracy in exchange for support; peasants worked the land and paid taxes largely in kind. In Western Europe feudalism never recovered from the catastrophe of the mid-14th century, the Black Death and its associated sequelae, but traditional forms of aristocratic privilege remained even in the United Kingdom, one of the most liberal of the great European powers (Findlay &O'Rourke, 2007). Mercantilism had assumed its classical form by about the middle of the 17th century, a time of violent conflict in Europe itself and of burgeoning European trade and colonization in the Americas and the East Indies (Garner, Ferdinand, & Lawson, 2012; Findlay &O'Rourke, 2007). Mercantilism might be thought of as an essentially nationalist political-economic philosophy, one concerned with the establishment of a strong fiscal-military state.
In essence, mercantilism holds that a nation needs both a strong economy and a strong military to ensure its security. The state should seek to establish colonies to serve as sources of raw material and as markets for manufactured goods from the metropole. It should also erect protectionist barriers around the economy of the combined system of mother country and colonies (Garner et al., 2012; Findlay &O'Rourke, 2007). As Findlay and O'Rourke (2009) explain, the age of mercantilism, roughly the mid-17th to the late 19th centuries, was characterized by a protracted struggle between the great powers of Europe for New World empires. This was the context in which mercantilism thrived: stiff competition between great powers in a time of expanding trade and colonization.
Classical political economy stands opposed to both mercantilism and the lingering influences of feudalism because classical political economy is a liberal philosophy, one that stands opposed to governmental privileges for particular individuals and groups. InThe Wealth of Nations (1776), Adam Smith (1723-1790) praised the concept of the "Society of Perfect Liberty," the social order today referred to as preindustrial capitalism (Heilbroner, 1996). For Smith, the attraction of this "Society of Perfect Liberty" was the political freedom granted to its members. Private interest, Smith believed, was essential for the creation of wealth, and governmental policy should be formulated in order to not only recognize but safeguard this principle: the right of the individual to engage in economic decisions of their own design, and for their own ends. The idea may not seem revolutionary today, but only a decade before Smith published The Wealth of Nations one Sir James Steuart published Inquiry Into the Principles of Political Oeconomy, a book which argued for a strong, interventionist government to dictate economic policy (Heilbroner, 1996).
The society of perfect liberty, then, is a society in which civil society is essentially independent of political decision making (Caporaso, 1992). In fact, it is civil society which must dominate political life, and its economic needs must inform public policy. This liberty, Smith believed, would create a stronger and wealthier society overall. However, Smith was also critical of unbridled greed, and placed emphasis on the importance of sympathy for others. Sympathy, Smith believed, was essential for ensuring that the individual adhered to societal norms, and adhering to societal norms was necessary for the continuance of civil society and thus of civilization (Heilbroner, 1996).
What Adam Smith is perhaps best known for is economic liberalization, as embodied in his theory of the "invisible hand." The invisible hand is the operation of the market, and the market is how value is assigned and distribution carried out. Markets, for Smith, work best when they are large and well-integrated, and everyone participates as both buyer and seller. The larger the market and the fewer the economic walls that hem it in, the better (Morris, 2010; Caporaso, 1992). In many ways, this can be thought of as an idea whose time had come. By 1776, the United Kingdom had started to abandon many protectionist measures for the simple reason that it made sense to do so—at least in the highly competitive emergent industrial sector (Morris, 2010; Rima, 2009).
It is now widely recognized that the Industrial Revolution was a gradual development, decades in the making, but already by 1776 the advances underway in the textile and metalworking industries were not only boosting foreign trade but actually undermining protectionism. The large trading companies, long the mainstay of Britain's economic policy, were starting to lose their exclusive trading privileges (Morris, 2010; Rima, 2009). However, many mercantilist policies remained in place, especially with Britain's American colonies, and the intellectual climate was in many ways ripe for a new paradigm. Mercantilism would remain influential in the British agricultural sector until well into the 19th century, as the producers of less competitive agricultural goods successfully lobbied Parliament to maintain protectionist barriers, but as it eroded trade expanded (Morris, 2010; Rima, 2009).
David Ricardo (1772-1823) continued the revolt against mercantilism under the banner raised by Adam Smith. The issue was again the British landowner class, who advocated for protectionist policies to safeguard their own livelihoods against competition from cheaper foreign agricultural goods. Here there is an irony in that Ricardo himself was a very wealthy landlord, but fought landlord interests as a matter of principle, even advocating a tax on wealth (Canterbery, 2011). By the time the Napoleonic Wars came to an end in 1815, a new middle class was emerging and coming into its own; however, the traditional mercantilist elite still held a great deal of power and influence.Ricardo developed his principle of comparative advantage to explain the benefits that would accrue to a nation from liberalizing trade. The concept may be described as follows: if Nation A can produce a given commodity, say wine, with a lower opportunity cost than Nation B, then it makes sense for Nation B to simply forego the production of wine and import all of its wine from Nation A (Mankiw, 2014).
Thomas Malthus (1766-1834) is best known for his "Essay on the Principle of Population," which articulated the idea that human population growth tends to outstrip the subsistence base (Canterbery, 2011). Malthus was a very cautious and also very conservative utilitarian, one who was reacting against what he perceived as the excessive optimism of other utilitarians. Malthus broke with many in his own circles on the subject of traditional institutions, defending them in an age when they were coming under increasing attack in a context of profound political, economic, and social change. Malthus's own gloomy outlook was formulated in response to the recognition of the growing population boom in the United Kingdom and elsewhere in Europe. His views led him to oppose charitable relief for the poor, on the grounds that it would only lead to further population growth and more poverty and misery. The influence of his ideas was considerable, and led to the legal abolition of all poverty relief for the able-bodied, except for the workhouses, in the Poor Law Amendment of 1834 (Canterbery, 2011).
Smith, Ricardo, and Malthus had a profound impact on political-economic and social thought. Smith and Ricardo in particular led the revolt against mercantilism, seeking to overturn traditional aristocratic privileges in favor of free trade. In so doing, their ideas helped to birth modern economic theory. Malthus's legacy is often seen as a dismal one, and the political influence of his ideas has drawn much opprobrium. Nonetheless, what Malthus offered was still in many ways an important check on unguarded optimism. Together these theorists helped to advance political economy from older modes of thought to modern approaches. What all of them offered was ways of thinking about society based on observations and reasoning. This approach remains foundational to political economy today.
References
Canterbery, E. R. (2011). A brief history of economics: Artful approaches to the dismal science. Singapore: World Scientific Publishing Co. Pte. Ltd.
Caporaso, J. A. (1992). Theories of political economy. Cambridge: Cambridge University Press.
Findlay, R., & O'Rourke, K. (2007). Power and plenty: Trade, war, and the world economy in the second millennium. Princeton, NJ: Princeton University Press.
Garner, R., Ferdinand, P., & Lawson, S. (2012). Introduction to politics (2nd ed.). Oxford: Oxford University Press.
Heilbroner, R. L. (1996). Teachings from the worldly philosophy. New York: W. W. Norton & Company.
Mankiw, N. (2014). Principles of economics (7th ed.). Stamford, CT: Cengage Learning.
Morris, I. (2010). Why the West rules—for now: The patterns of history, and what they reveal about the future. New York: Farrar, Straus, and Giroux.
Rima, I. H. (2009). Development of economic analysis (7th ed.). New York: Routledge.
Time is precious
don't waste it!
Get instant essay
writing help!
Plagiarism-free
guarantee
Privacy
guarantee
Secure
checkout
Money back
guarantee
Get a Free E-Book ($50 in value)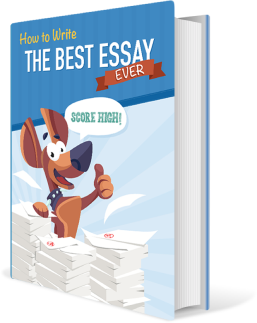 How To Write The Best Essay Ever!