Climate Change: Biological Implications, Essay Example
Pages: 4
Words: 1225
Essay
This Essay was written by one of our professional writers.

You are free to use it as an inspiration or a source for your own work.
Introduction
This paper examines the biological implications as a result of climate change. Scientists have started to make predictions how global warming and climate change will affect the planet. Most of these concentrate on environmental changes but few have seriously delved into the implications that this will pose on biological events. The resultant changes may affect a change in the ecosystem that will affect hundreds if not thousands of species. A study conducted by a team of scientists in the United Kingdom, as spearheaded by Dr. Stephen Thackeray[1] are finding that many of the biological events are coming much earlier than previously anticipated. (Lemonick, M.D. 2010).
The early research conducted by the scientific team indicated that changes in the biological events under review were far greater towards the bottom of the food chain. This potentially might be the beginning of a serious problem. One quoted example was that of the Pied Flycatcher in the Netherlands and that early springs were resulting in the emergence of caterpillars far earlier than normal. As the flycatchers migrated to the Netherlands from Africa, they were arriving too late for the nesting season and the young birds were deprived of the caterpillars, as they had gone. (Lemonick, M.D. 2010)
Actual predictions on the effects of climate change to that of regional biodiversity are hard to produce with any degree of accuracy. What we are starting to see is that as climates warm the vegetation that is produced on mountain slopes tend to move towards higher altitudes. This creates pressure on certain species that are squeezed out of specific climate zones.
Challenges of Climate Change and Regional Biodiversity
The USA Great Basin Area
Scientists are already examining the Great Basin Mountain Range in the USA as one potential area where climate change may result in a change in regional biodiversity. This area provides the main interior drainage from the Rocky Mountains and the Sierra Nevada. The ranges consist of boreal vegetation, mountain streams and large pine and juniper Forests. This in turn provides a home to a large number of boreal species and animal wildlife. Scientists are able to predict species loss as a result of climate change but not accurately project the number of species extinctions that may result. Scientist predict extinctions in three animal groups across the mountain ranges and the average loss of mammal species is projected at 44%, with 33% loss of vagile butterflies and a substantial loss of plant species, particularly the newer stocks planted in regional parks. (Murphy, D.D. 1992)
Climate Change in Norway
One laboratory for climate change has been that of Norway. Here it is possible to examine the impact on the change in precipitation rates. As melting will create more water in the systems they will become more prone to flooding. Norway is already getting warmer and the winters are not as long. The warmer waters may result in many species of fish being killed off and rising waters from the melting arctic ice caps may affect the offshore oil industry. Another aspect is that warmer climates may well see mosquitoes expanding their Territory from Africa into Europe and bringing malaria with them. (Scattergood Biology, 2012)
Turtles and Global Climate change
Turtles have been on the planet for an estimated 200 million years and as such, they have proved to be natural survivors. They have survived numerous extinction level events including the passing of the dinosaurs and ice ages. However, mankind's intervention in the creation of climate change may well pose them a more dangerous challenge. Of the 270 species of Turtles in the world, it is estimated that over 50% are in peril or endangered. It is the threat to their incubation temperatures and loss of habitat that is beginning to threaten their very long-term survival. (Lovich, J.E. 2012)
Climate Change and biological rates of evolution
In December 2010, delegates of the United Nations (UN) held a summit to discuss recent developments of the effect of climate change around the world. Scientists stated that they expect the changes to hasten the extinction levels covering many different biological species around the globe. The evolutionary biologists were basing their initial research findings by looking at traits associated with birth, weight and age of reproduction. Further an examination into the expression of gene traits that may become modified by the effect of climate change. Within wild plant and animal populations, it was considered that there are two main factors signifying evolutionary change i.e. the strength of natural selection and the genetic variation that is acted upon.
It is the rising of temperatures that has a direct correlation to the way the trait of selection acts upon species and the genes that control it. Hence, if a rise in temperatures should both strengthen selection and increase the genetic variance, then this should cause acceleration in the evolutionary process. In order to have an improved understanding of this, a research team carried out experiments in the Netherlands on a songbird called 'The Great Tit'. They examined more than 3,800 breeding records over a 35-year period, along with average daily temperature changes. The results indicated a strong correlation between that of selection and genetic variance. As such, changes in the environmental conditions exerted a strong influence on the breeding rates amongst the population of birds examined. Although the birds were seen to make some positive adjustments towards adaption, nevertheless there has been recorded a significant decline in the population of these birds over the last decade. This was also linked to the food chain and the early springs causing the caterpillars to emerge before the birds had completed their migration cycle from Africa. Hence the links to the lower end of the food chain.
Biological Symptoms of Warming
There is now sufficient evidence to support the fact that the central northern hemisphere is indeed warming. Certain dendrochronological data has however suggested that there is some return to normal averages, but this would be expected owing to increased levels of precipitation in the warming event. The temperatures are indeed rising. We are already witnessing a response from the Alaskan White Spruce (picea glauca) which has extended the growing season in the higher latitudes. This may result in certain species replacing the tundra areas by pushing further north. This in turn results in loss of species habitats and further endangers wildlife species.
Conclusion
It is now a scientific fact that climate change is happening at an unprecedented rate and this will have a profound effect on the multiple levels of biological organizations. Biologists have already identified a number of instances whereby there has been a rapid response to climate change e.g. mustard fields ( Brassica Rapa), and common cordgrass ( Spartina Anglica) used for the control of erosion. It is considered that in the longer term climate change will have a negative impact on both biological and eco systems.
References
Constible, J. S. (2008). Climate Change from Pole to Pole: Biology Investigations. . New York: NSTA Press.
Gross, L. (2011). Climate change could change rates of evolution. PLOS Biology 9(2), 1-3.
Lemonick, M. (2010). Can climate shift the biology of ecosystems. Time Magazine, 1-2.
Lovich, J. (2012, 6 16). Turtles and Global Climate Change. Retrieved from Geochange: http://geochange.er.usgs.gov/sw/impacts/biology/turtles
Murphy, D. a. (1992). Effects of climate change on biological diversity in Western N.America. New York: Hamilton Printing.
Scattergood Biology. (2012, 2 18). Norways Climate Change concerns. Retrieved from Scattergood Biology: http://sfsbiology.edublogs.org/2011/03/07/norways-climate-change-concerns
[1] Expert in Lake Ecology at UK Centre for Ecology and Hydrology
Time is precious
don't waste it!
Get instant essay
writing help!
Plagiarism-free
guarantee
Privacy
guarantee
Secure
checkout
Money back
guarantee
Get a Free E-Book ($50 in value)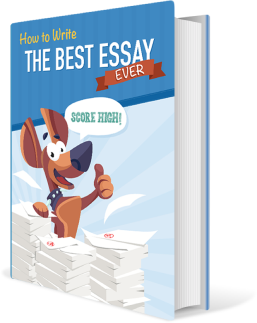 How To Write The Best Essay Ever!