Climbing the Space, Essay Example
Pages: 4
Words: 1162
Essay
This Essay was written by one of our professional writers.

You are free to use it as an inspiration or a source for your own work.
The world is moving forward and fast without stopping. Everyday, humanity is given the opportunity to see be a spectator to something new and bold that makes us more and more excited to see what the future will be like. The importance space exploration and winning the space race was first introduced by Fitzgerald Kennedy (JFK), who was the 35th president of the United States. The man was able to introduce a concept that would proper the United States of America to spend billions of dollars on planning in regards to how Americans should put all of their energy and effort into figuring out how to successfully land on the moon in order to be able to take the great things that have been accomplished and make them take place in space. John F. Kennedy first spoke about his dreams and ambitions for the nation he was in charge of on September12, 1962 at Rice University in Houston, Texas. Here, he spoke about his hopes for knowledge, and of placing a man on the moon before the end of the decade during that time.
John F. Kennedy noted that the country faces dichotomies of "change and challenge", "hope and fear", and "knowledge and ignorance". He pointed to the space race by saying "The greater our knowledge increases, the greater our ignorance unfolds." He uses the past 50,000 years of man's recorded history to prove the amount of advancement that has occurred over a short amount of time. John F. Kennedy mentioned that the country is about to "reach the stars" and that will create new ills as it dispels old, new ignorance, new problems, and new dangers. He enforced that all great and honorable actions are accompanied with great difficulties, and that one cannot exist without the other. He commented, "this country was conquered by those who moved forward… and so will space". He explained the importance of the space race and its main role in being able to allow us to achieve our goals, have a leadership in space, and win the challenge. After that, he talked about how close we were to achieving our goals by mentioning the testing of Saturn C-1 booster rocket, the Saturn missile, Satellites, the Mariner Spacecraft, and Transit Satellites. In addition, he discussed the manner by which the space industry had created new jobs for Americans, and the weekly income rate would soon rise some more from 40 cents per person per week to more than 50 cents a per person per week. 
Because of the manner in which John F. Kennedy was able to instill inspiration in a variety of individuals, he was able to make people realize that a vast amount of possibilities were possible. Not only was he able to make a vast amount of people believe in themselves and pushed them to reach their limits, but he has often times been afforded much of the credit as to why individuals were able to reach space and eventually land on the moon. If a man such as John F. Kennedy had never existed, it goes without saying that it would have probably taken a longer amount of time for the United States government to put money into funding scientists who were looking for ways to reach the moon at the time.
Given the kind of impact that John F. Kennedy was able to make with this kind of speech, it is certainly not far-fetched to indicate that if and when everybody starts believing in themselves that way John F. Kennedy believed in the nation, then a number of things will become possible. Not only that, but individuals will come to realize that there are certainly no bounds as to the kinds of things that are possible in today's society. With this kind of mentality, of number of people could potentially come to understand the kind of potential and influence that they are able to have on earth.
We live in a time where one individual is able to make a difference. What is so grand about all of this is the fact that John F. Kennedy was one of those individuals. Despite already being president at the time, he advocated for things that were completely unrelated to his job description. It is individuals like these, who go far and beyond what is expected of them, who are ultimately able to actuate the most meaningful impacts within this world. Kennedy did not care about the money that it would take to get to the moon; if he had cared about such monetary things, then humanity would have probably not reached the moon by now. Kennedy believed that, regardless of how much money it took to do what he wanted to get done, he would get it done because that's the kind of individual that he was.
The world certainly needs more people like John F. Kennedy. The man was a true inspiration and dreamer who knew how to get things done. Not only that, but he knew exactly what was needed to get done in order to push the nation further in being able to maintain its position as a a superpower. This is not saying that everybody in the world should strive to be president of the United States someday, but it is certainly arguable that everyone in the world should big ambitions and aspirations regarding the kind of things that they should be willing to get done. If, and only when, people start believing that they are single-handedly able to make a great impact on the world, is the moment that individuals will come to unlock their full potential. Imagine a world in which individuals were no longer afraid to do anything. There would be people all over the place doing the things that they truly love. Not only that, but great discoveries would be able to be made because of how people would never stop working on what they love. Work would not be work anymore; work would, in fact, start being fun. Keeping all of these factors into consideration, it is fair to state that John F. Kennedy played his role as the president of the United States quite effectively.
Works Cited
"Historic Speeches." – John F. Kennedy Presidential Library & Museum. 12 Sept. 1962. Web. 12 Nov. 2015.
"JFK Rice Moon Speech." JFK Rice Moon Speech. 12 Sept. 1962. Web. 12 Nov. 2015.
Kennedy, John. "We Choose to Go to the Moon." Wikipedia. Wikimedia Foundation, 12 Sept. 1962. Web. 12 Nov. 2015.
Radio Free Europe/Radio Liberty. "Kennedy's Famous 'Moon' Speech Still Stirs."RadioFreeEurope/RadioLiberty. Radio Free Europe/Radio Liberty, 12 Sept. 2012. Web. 7 Dec. 2015.
Time is precious
don't waste it!
Get instant essay
writing help!
Plagiarism-free
guarantee
Privacy
guarantee
Secure
checkout
Money back
guarantee
Get a Free E-Book ($50 in value)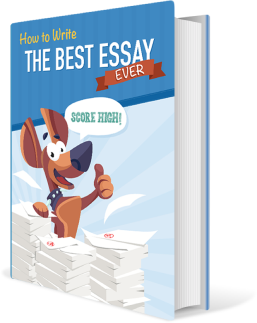 How To Write The Best Essay Ever!