Home
/
Research Paper
/
Closing the Gap: A Group Counseling Approach to Improve Test Performance of African-American Students, Research Paper Example
Closing the Gap: A Group Counseling Approach to Improve Test Performance of African-American Students, Research Paper Example
This Research Paper was written by one of our professional writers.

You are free to use it as an inspiration or a source for your own work.
Introduction
Body image has been defined as "the perception that one has about herself, which can be either positive or negative. Included into one's body image are weight, body shape, body size, hair and skin color, and facial features" (Nickel et al, 2010).  For years, researchers have known that body image was something that adolescent females struggled with. However, researchers have found that this problem may follow adolescents into adulthood.  In the article Body Dissatisfaction, Ethnic Identity, and Disordered eating among African American Women, Nickel, A., Rogers, Wood & Petrie, examined the belief that body image is an important part of a person's self-concept. The researchers have linked body dissatisfaction to various psychopathologies. The researchers conducted this research because they noticed that the majority of literature to date had focused on adolescents and college-aged samples. Very little attention was paid to body image and eating disorders throughout life span prior to their research. They found that concerns about body image represent a source of distress for a majority of African-American women. Their study revealed that approximately 50% of the samples they interviewed were highly dissatisfied with their current physical appearance. Body dissatisfaction is also evident in older women.
New Image
However, over the years and partly due to media portrayals of beauty, the idea of fat or too skinny has changed. This is very much so in the African American community. Black women have a very different concept of beauty when compared to that of Caucasian women. Years ago when the black woman only had white women to model after they felt that being small was the only way to be seen as beautiful. Now, there are various black, beautiful, and successful women who are not wearing size 2's. The authors added,
"Experts on black women and body image explained that African-American women tend not to internalize images of models as white women do, which helps to expand their personal sense of what it is to be beautiful. Icons like Queen Latifah also illustrate that weight loss does not necessitate adhering to a stick thin ideal" (Nickel et al, 2010).
Yet, to the black female there is a big difference between being fat and "thick". For example, "African-American women do not stigmatize being overweight to the same degree as whites. Indeed, a body many in the mainstream might consider "fat" would be described as "thick" by black women, who tend to positively view their bodies regardless of size"(Nickel et al, 2010   ).
A woman who is considered fat is one that has extra flab in inappropriate places, while a "thick" woman is one that is proportioned evenly. She might have big hips and breast, but she would have a small waistline.
Older Women
Body dissatisfaction, regardless of age, has a number of potentially negative consequences. They found that body image is highly correlated with one's overall self-concept in both men and women. Consequently, persons who are dissatisfied with their bodies are likely to be at risk for psychological dysfunction. One of the main psychological issues people with body image issues deal with is depression. Often, people who are plagued by depression also suffer from anxiety attacks. Anxiety attacks usually occur when the person is faced with social interaction that will bring attention to his/her body. Consequently, people who suffer from depression and anxiety may avoid situations that cause them undue stress. As a result, they may isolate themselves from family and friends.  Usually, the victim's anxiety is the result of the depression manifestation. Victims suffering from anxiety brought on by depression may experience chest pains, headaches, shaky hands, and pounding heart rates. These dysfunctions can lead to eating disorders-anorexia and bulimia. They also discovered that those who suffered from eating disorders early in life were more likely to struggle with those same disorders later in life. Likewise, those who had not developed eating disorders in early years were less likely to develop them later in life. Nonetheless, the research seems to indicate that women experience body dissatisfaction throughout their lives, but the extent of negative impact that body dissatisfaction has on self-concept lessens with age. As women age, they seem to become more realistic about body image. They are more accepting of the physical changes the body goes through that can lead to a less appealing appearance (childbirth, medical issues, menopause, etc). More research needs to be conducted on what changes a woman's perspective when she has dealt with a body altering experience such as the ones previously mentioned.
In the article Dream Interpretation, the authors expressed that Jung viewed dreams as being a source of personal knowledge and guidance. Despite the attention given to dream interpretation by these and other theorists, and the fascination with dreams by people in a variety of cultures and times, only 10 to 15% of mental health professionals work with dreams today. The authors have found that integrating dream interpretation into counseling can promote client development, understanding, and self-efficacy. Other mental health professionals have reported similar findings. For example, some have noted that use of dream interpretation in even the beginning sessions of brief counseling can lead clients to explore deeper issues than would be normal for early sessions. In counseling sessions, clients often present dreams as material to use in making meaning of their experiences. Mental health counselors may benefit from using Ivey's Developmental Counseling and Therapy (DCT) approach to help clients process dreams, thereby promoting insight and change. This could be a good way to help clients because often clients who suffer from depression and anxiety also suffer from nightmares.
According to Anderson and Bostick, school counselors are under increasing pressure to evaluate their programs in a manner consistent with teachers and other educators. A small-group counseling intervention was used by a school counselor as part of a three-level program planning initiative that illustrated best research practices to evaluate program outcomes. Forty-nine third-grade students with social skills deficits participated in a 10-week social skills intervention. Results indicated that children participating in the intervention experienced reduced loneliness and social anxiety as well as improved academic achievement. Implications for school counselors conducting evaluations in a practical and time-efficient manner are discussed. All of the students in the third grade over a 3-year period were given a self-report screening instrument measuring loneliness and social anxiety. The teachers and school counselor identified the students who had the lowest scores on the screening instrument as students in need of small-group counseling.
The researchers (Bruce, et al) evaluated the impact of group counseling intervention on African-American students' achievement during the 2007-2008 spring administration of state testing at a rural high school in Georgia. Eighty percent of the students who participated in the intervention received passing scores on the four sections tested during the administration of the Georgia High School Graduation Tests. The achievement gap between African-American students and White students narrowed with 63.2% of African-American students achieving pass rates as compared to 70.5% of white students. The pass rate increased from 38.7% pass rate among African-American students from the previous school year, indicating that the intervention was successful. Research on the effects of group work with African-Americans suggests that these opportunities for counseling have the potential to increase hope, decrease feelings of alienation, and increase positive coping and social skills. Students who live in rural areas are just as affected by body image issues and this directly affects their achievement.
The purpose of the article by Kayler was to describe how a psych- educational study skills group for ninth-grade students whose academic performance was in the bottom 50 percent of their class improved their scores. The study skills program was developed by a second-year school counselor and a second-year counseling graduate student in response to a need at a medium-sized, suburban high school in the Southeast in which the school counselor was employed and the graduate student was a school counselor intern. The demographic makeup of the students at the school during the 2006-2007 school years was 85% Caucasian, 8% African American, 3% Hispanic, 1% Asian, and 3% multiracial. The purpose of the program was to address the needs of ninth-grade students identified as at risk for failing to achieve academic success in high school. The main goal of the study skills program was dual: (a) to address the students' academic needs, and (b) to form relationships with students and their families through increased contact and communication that could persist throughout high school. Ninety students out of 101 initial participants completed the study skills program during the second semester of the 2006-2007 academic years. The school counselors, in consultation with the school principal, targeted all ninth-grade students whose academic performance was at the bottom 50 percent of their class as measured by GPA. They agreed that every student, including those already receiving special educational services, be offered the opportunity to participate in the program.
Final Thoughts
Overall, I really enjoyed the articles. They were very well written. The researchers gave evidence to support their beliefs, and they used vocabulary that the average person would be able to understand. I benefited from the article because it was insightful. After reading the articles, I realized that a great deal of men and women spend a life time unhappy with their bodies. I believe this article will benefit group counselors who are dealing with people who are having identity issues. These issues may stem from their overall dislike of their bodies. I believe it would be a good idea to research the social outcome of teens that had a positive self-image vs. those who did not. It would be interesting to learn if one's body image affects success in life. I chose to look at the issues from an educational point of view because so many students are dealing with mental health issues that adversely affect their educational achievement. As educators and school counselors, we have the opportunity to eradicate or lesson the issue prior to the child becoming an adult.
References
Anderson, Ron & Bositck, Dee. (2009). Evaluating a Small-Group Counseling Program-A Model for Program Planning and Improvement in the Elementary Setting. Professional School Counseling, 12 (6), 428-435.
Bruce, Angelia M., Getch, Yvette Q., & Daigle-Zomek, Jolie. (2009). Closing the Gap: A Group Counseling Approach to Improve Test Performance of African-American Students.  Professional School Counseling, 12 (6), 450-458.
Kayler, Holly.  (2009). At-Risk Ninth-Grade Students: A Psychoeducational Group Approach to Increase Study Skills and Grade Point Averages.  Professional School Counseling, 12 (6), 396-405.
Marszalek, John F, III & Myers, Jane E. (2010). Dream Interpretation: A Developmental and Therapy Approach. Journal of Mental Health Counseling, 28, 18-38.
Nickel, A., Rogers, Wood & Petrie, Trent. (2010). Body Dissatisfaction, Ethnic Identity, and Disordered eating among African American Women. Journal of Counseling Psychology, 57(2), 141-153.
Stuck with your Research Paper?
Get in touch with one of our experts for instant help!
Messenger
Live chat
Time is precious
don't waste it!
Get instant essay
writing help!
Plagiarism-free
guarantee
Privacy
guarantee
Secure
checkout
Money back
guarantee
Get a Free E-Book ($50 in value)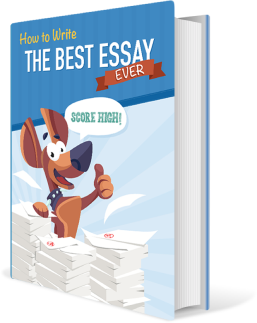 How To Write The Best Essay Ever!