Communication Barriers in the Workplace, Research Paper Example
This Research Paper was written by one of our professional writers.

You are free to use it as an inspiration or a source for your own work.
Executive summary
The paper posits to address the problems that are associated with brain injury as a result of stroke. The issues of concern in this paper include hearing problems and speech issues such as dysarthria, aphasia, dyspraxia and other cultural related issues.
Communication problems
Problems associated with communication are apparent features among stroke victims. Approximately one third of people who previously suffered from stroke encounter speaking hardships and problems in understanding what are said by other people (Taylor, Nicolle & Maguire, 2013). A stroke involves a brain injury. The work of the brain is critical because it controls all human activities such as understanding and interpretation of all events that occur. An injury to the brain therefore may result to communication problems if the paths along the brain that control language are damaged. Taylor, Nicolle & Maguire, (2013) suggests that, among majority of people, the control of the functions of language in the brain is executed from the left side. Since the left side as well is controlled by the brain, majority of stroke victims encounter paralysis and weakness on their right side (Taylor, Nicolle & Maguire, 2013). Another potential problem with communication as a result of stroke is attributed to the effects caused on the tongue, the face as well as the throat.
The magnitude of communication problem is determined by the brain region that has been affected by stroke and the magnitude of the damage. A stroke has negative implications on the victim's speech, speech comprehension, reading and writing abilities (Taylor, Nicolle & Maguire, 2013). The effects of stroke on communication are normally manifested in a number of diverse ways with particular conditions appearing in form of dysarthria, aphasia and dyspraxia (McCarthy, Cassidy, Graham & Tuohy, 2013).
Dysarthria
Dysarthria is a condition that arises in the instance that a stroke results to weaknesses in the muscles that support speech. Such muscles are responsible for the movement of the mouth, the lips as well as the tongue (Dark & Sander, 2014). They may also be responsible for the control of breathing process that affect speaking or voice production.
Dysarthria has no effects on the ability of the victim to identify the intended words and understanding other people unless the problem comes along with other problems relating to communication. The marked features associated with Dysarthria include a strange voice that may be quiet, slurred, slow or strained and difficulties in coherent speaking. Dysarthria may also lead to development of a voice that can hardly be understood by other people and speaking in short bursts instead of the normal complete sentences (Taylor, Nicolle & Maguire, 2013).
Aphasia
Aphasia which is sometimes referred to as dysphasia is yet another complication that arises from stroke and it is the commonest disorder affecting language following a brain damage (Taylor, Nicolle & Maguire, 2013).Though aphasia has no negative implications to the intelligence of the victim, it considerably affects speaking, comprehension ability of spoken words and the skills of writing and reading. Aphasia sometimes occurs in an extremely mild condition and may affect a single form of communication for example, reading. However, this does not imply that aphasia cannot affect a variety of communication at the same moment; this is a situation that occurs sometimes. Aphasia occurs through diverse manifestations (Dark & Sander, 2014). Receptive aphasia is one of them and it involves a problem that is associated with difficulties in understanding what other people say. The other form is expressive aphasia that entails experiencing difficulties in self expression but understanding what other people is not a problem for expressive aphasia victim.
Global aphasia, also called mixed aphasia is a condition involving most of the problems associated with stroke appearing in combination and thus altering majority of the aspects of communication and this combination results to a severe condition (McCarthy, Cassidy, Graham & Tuohy, 2013).
Dyspraxia
Dyspraxia involves a brain damage problem whose effects are reflected in incompetence of coordination as well as movements among stroke victims. Problems associated with correct order muscle movement coupled with the right sequence that is required for a clear speech results to speech dyspraxia (McCarthy, Cassidy, Graham & Tuohy, 2013). The muscles that is responsible with production of clear speech may be functional and paralysis or weakness may be absent as well, but their movement may be hampered in terms of consistency and when need arises and also in the correct direction. Dyspraxia also affects the ability of clear pronunciation of words particularly when required to do so. The victim may attempt repeated pronunciations of the words for several times without success and at other times, making even the slightest sound may be completely impossible.
Victims of stroke who consequently develop problems in communication usually lead distressing and frightening live experiences. They sometimes fear to join a conversation with other people. In case the reading abilities are affected by brain damage, the daily activities of the victim are also affected (Dark & Sander, 2014).
In some cases, brain damage is associated with cultural related issues in some societies. Other people sometimes associate the problems associated with stroke to bad omens and strange spirits (Dark & Sander, 2014). However, this is an unconstructive perception as it hinders attempt of medical intervention.
Conclusion
Knowledge of all the problems that are associated with brain damage is imperative so that the victim can be able to seek for medical intervention. The common believe on cultural realted issues that hinder the efforts of the victim and family members to seek medical attention is an antiquated approach to addressing the issues associated with communication problems arising out of brain damage. The victims can be assisted to lead a normal life with appropriate medical attention.
References
Dark, J., & Sander, R. (2014). An overview of communication, movement and perception difficulties after stroke. Nursing Older People, 26(5), 32-37.
McCarthy, J., Cassidy, I., Graham, M., & Tuohy, D. (2013). Conversations through barriers of language and interpretation. Br J Nursing, 22(6), 335-339.
Taylor, S., Nicolle, C., & Maguire, M. (2013). Cross-cultural communication barriers in health care. Nursing Standard, 27(31), 35-43.
Stuck with your Research Paper?
Get in touch with one of our experts for instant help!
Messenger
Live chat
Time is precious
don't waste it!
Get instant essay
writing help!
Plagiarism-free
guarantee
Privacy
guarantee
Secure
checkout
Money back
guarantee
Get a Free E-Book ($50 in value)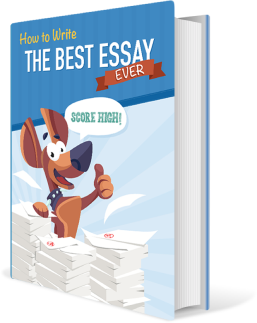 How To Write The Best Essay Ever!