Communism as a Strategy for Freedom, Research Paper Example
This Research Paper was written by one of our professional writers.

You are free to use it as an inspiration or a source for your own work.
Introduction
Every nation has its own historical background that makes up its considerable character; situations in the past that defines their present condition especially when it comes to the political structure that they follow. Authoritative leaders are noted to come from a basic belief on how to handle their responsibilities towards their people. Understandably, such choice of political structure comes from a specific basis in the past; noting what their people need and want from a distinct form of governance that could define their society.
Due to historical experiences, individuals who want to impose change on the society specifically bring about the adjustments that they want to develop through several aspects of revolution and going against the aspects of development that the governing administration hopes to impose. Usually, such impositions include elements that make it hard for the people to live freely; during the times of imperialism and colonization, countries like France and Rome tend to take control on the governing administrations that constitute the overall political standing of the society. The direction of the government often creates a distinct impact on the living conditions of the people; this is the reason why when the said option of governance becomes specifically irritating to some members of the society, revolt becomes a definite action to take on the part of the locals of the nation. To particular countries, it has become essential to establish communism as a constructive form of governance that defines the distinct process of bringing about a sense of freedom from oppressors and a hopeful path towards national development. Ho Chi Minh of Vietnam is one among the many leaders who have been specifically noted for his capacity of changing the situations in his country while also embracing the role of bringing about development that specifically brought the living condition of his countrymen apart from the control of the French government during the era between the years 1945 towards 1957. In the discussion that follows, a distinct indication on how he has become one of the most important pillars of Vietnam's development up to its current status.
What Constitutes Communism?
Communism is basically a form of socialist movement that is structured according to a distinct indication of ownership. Looking at it as a form of procedure that could bring about economic freedom to the society, this approach to governance hopes to direct all necessary resources owned by a nation towards becoming more dedicated to national progress. The said resources include people and they way they choose to live their lives according to the overall goal of the country.
During the time of imperialism, it was evident that the option of 'control' was also used by the oppressors. These huge entities [stronger nations] evaded the smaller ones specifically exploiting al their resources for the sake of enlarging the territories of the said larger forces. Such leadership often lead to the degrading factor that pushes people [local members of a nation] to incur lesser recognition for themselves. Instead of living their lives freely, they become subjected to following policies and rules that are designed to direct them and their overall living condition. It was during this era that the development of social classes was given birth. It has become essential for people to fight for their status and be marked by it when it comes to choosing the right path that they are supposed to take especially when it comes to considering their role in the society as 'workers' towards progress. To take back their lands from the oppressors, several individuals who have come to realize of the said possibility took the chance to impose on a much aggressive and stronger reform. In Vietnam, Ho Chi Minh could be noted to be among the most prominent social leaders in the country that has brought about massive changes on how the people lived their lives apart from the French government from 1941.
The Rise of a Communist Leader
Ho Chi Minh has already come from different areas of the world, specifically studied in France for several years and worked in the United States as a commoner before he has actually come back to Vietnam to see through the situations of his countrymen. In 1940, the worldwide Japanese movement has also affected the stance of the French government in the country. Instead of being the primary administration to whom the power to rule belong to, France has come under the puppetry-control of the Japanese government. Ho Chi Minh could not remain standing quietly knowing that his people were being controlled blindly by a supposed super power during those years.
Forming the League for the Independence of Vietnam, Chi Minh was remarkable able to create an umbrella of groups that were dedicated towards freeing Vietnam from the hands of the oppressors. This group has been dominated by the communist party; hence believing that it is only through the directive form of governance that the country and its people could be freed from the hands of both the French and the Japanese control. To gain better control of the situation, Chi Minh decided to go side by side with the United States through the American Office of Strategic Services where he was able to collect intelligence information about the Japanese government. From such movement, Chi Minh was able to establish a path towards independence which later on resulted to the declaration of Vietnam becoming a democratic country, following the paths of the American guidance.
Even though Vietnam is already noted for its democratic form of rule, it is evident how communism was able to create a new and distinctive form of development for the nation as it tries to establish independence among its people. The direction that communism imposed specifically allowed the people to see what specific paths to take and how to render their services to their countrymen during the recovery period in the country.
Why the Desire for Independence: Examining Factors for Revolution
In Vietnam, there were two primary factors that led to revolt, one is hunger due to increasing rates of poverty and another is the desire for national independence among the members of the society. Human satisfaction is a vital part in the development of a stable form of governance. Even those who may have specific agendas towards using the resources of a nation towards a more directive form of personal gain, if they are able to satisfy the needs of the people for living sustenance and national development, it is very unlikely that revolution would emerge among the people.
Independence is another factor that satisfies human individuals; knowing that they can do what they want with what they have without being directed forcibly by others empowers people to take on the challenge of becoming more effective in bringing their nation into higher grounds of recognizable progress. When such aspect of independence is succumbed, people begin to struggle off from the tight reams of administrational control.
True, poverty has caused people to see the effects of becoming a colony. People began to live in hunger even though they are plowing their own lands for food only to have their produce be taken away by their oppressors. The situation in Vietnam was devastating; a reason for an individual like Ho Chi Minh to take action. Although he knew that he would be fighting against the biggest forces in his nation, he knew that the empowered unity from the common people and the burning desire to be free from the slaving controls of their oppressor would provide inspiration that is most needed to break free from the chains of being a colony. Even though it meant clinging to another powerful nation like the United States, Chi Minh knew that the said option was necessary to take into account.
Conclusion
Coming from the discussion and presentation of facts within the context of this paper, it could be realized how important independence is and how social leaders like Ho Chi Minh were inspired enough to take a leap forward towards freedom to give their people a better chance to a good life. Communism was a relative process of administrational direction that was essential for leaders like Chi Minh to consider. His leadership began to flourish under the direction of communistic approaches and goals for his nation. Having been able to gain control of the situation and the resources of the nation through this form of governance, Vietnam and its people were able to recover accordingly from a historical bondage from slavery. This instance further made its people embrace a specific stand for patriotism before it has been declared independent within a democratic rule. Relatively, this fact shows that there is something good about communism, and if such positive factor is used accordingly for the sake of the development of a society, it may as well be considered essential for the sake of establishing progress in a historically stricken nation like Vietnam. The example of Ho Chi Minh specifically proves such positive depiction of communism as a tool for national recovery.
Works Cited
Greene, Graham (1955, 2004). The Quiet American. p xv: Vintage.
Weinstein, J. (2001). A Review of Michael Dobbs' "One Minute to Midnight". http://www.academia.edu/1359382/A_Review_of_Michael_Dobbs_One_Minute_to_Midnight_. (Retrieved on December 17, 2013).
Taylor, K. W. (2013). A History of the Vietnamese (illustrated ed.). Cambridge University Press.
Taylor, Keith Weller. (1983). The Birth of Vietnam (illustrated, reprint ed.). University of California Press.
Stuck with your Research Paper?
Get in touch with one of our experts for instant help!
Messenger
Live chat
Time is precious
don't waste it!
Get instant essay
writing help!
Plagiarism-free
guarantee
Privacy
guarantee
Secure
checkout
Money back
guarantee
Get a Free E-Book ($50 in value)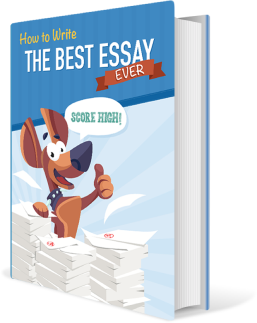 How To Write The Best Essay Ever!