Compare and Contrast Mental Health Treatment in Schizophrenia, Essay Example
Pages: 6
Words: 1648
Essay
This Essay was written by one of our professional writers.

You are free to use it as an inspiration or a source for your own work.
Introduction
This paper provides a comparative analysis of the treatment approaches used for Schizophrenia patients.  Focus is based upon Pre 1970 and Post 1970 treatment options for mental health patients.  Between 1933 – 1970 the approach to treating Schizophrenic patients and indeed other mentally ill patients was somewhat primitive.  We did not possess the knowledge of drugs that we use today and as such we became reliant upon institutionalising these patients in Mental Hospitals or Sanitariums.  Equally we did not have the sophistication and knowledge of caring social workers and as such there became a stigma associated with mental illness and hence the terms 'lunatics'. This stigmatism mainly was the result of public ignorance and a lack of medical knowledge related to these people.
This situation Post 1970 has changed and we are no longer reliant upon these types of Institutions to treat the mentally ill.  Those requiring hospitalization are referred to special medical homes that offer caring attention and medical treatment, as distinct from the macabre mental institutions of the pre 1970 era.  A lot of people suffering from schizophrenia become disabled and are reliant upon help as part of their treatment regime.
Schizophrenia has been described as a serious mental illness that makes it difficult for individuals to think in a logical manner and have a true grip on what is reality.  They may behave normally in social situations but live part of their life out in a fantasy world.  The illness is a complex one and may take on a number of variable forms.  It is widely held to be genetic by nature and may be brought on by adverse environmental conditions.  This may impact adults at any time of life and equally may impact men or women.  The symptoms may be slow in developing but telltale signs are isolationism, inability to work, difficulty with social situations and making friends.  Other signs include difficulty in sleeping, feeling of depression and anxiety brought on by the inability to concentrate.  As the disease progresses you move into the realm of hallucinations, delusions and losing touch with reality, bizarre behaviour and social isolation.
Mental Health Treatment Pre 1970
It was in 1933 that Ladislaus Von Meduna introduced the concept of physiological shock treatment for mental patients. This new approach from the Psychiatric Research Centre in Budapest  was used for epileptic and schizophrenia patients.  It was asserted that there was a chemical confrontation in these diseases of the brain and that shock treatment could address the convulsions and lead to an eventual cure for schizophrenia. Meduna prepared a paper of these findings and presented them to a symposium in Switzerland during 1937.
This resulted in two distinct groups of different thoughts. One group favoured insulin coma therapy whilst the other favoured the use of the drug Metrazol.  Whilst the drug was a more cost effective solution  it introduced severe convulsions in the patients and these often resulted in spinal fractures. Meduna moved to Chicago in 1939 where he continued his work  and the medical community acknowledged that artificial induced convulsions worked in the reduction of schizophrenia. (Meduna, L,V. 1937).
Mental institutions go back to that of 14th Century Europe. A famous one in England being St Mary of Bethlehem outside of London.  The Instition became famous and achieved a notoriety for the brutal treatment of the patients.  This carried onto the 18th Century where in England many insane people were locked up in prisons and kept in chains.  Barbaric methods were used including use of restraints, straitjackets and painful dehumanizing treatments that included  burning the patients. An act that would be considered as torture today.  It was in 1812 that the Psychiatrist Benjamin Rush called for more humsane treatment in dealing with the mentally ill.  In the 19th Century Dorothy Dix in the USA introduced the need for more psychiatric hospitals . She was instrumental  in getting mental patients housed in Assylums.  During the Middle Agres and the Rennaisance period the mentally ill were associated with witchcraft and demonic possession and this resulted in treatments of exorcisms. In addition it was deemed that confessions had to be obtained in order to purify the soul and these were often obtained by torture.  Many of these approaches resulted in death orv ritualistic execution by burning at the stake.
Mental Health Treatment Post 1970
In general terms mental illness is considered to be treatable but not curable. The treatment of mental illness has seen drastic improvements over the last forty years.  Many of the anti-psychotic drugs today assist in getting rid of the hallucinations, voices and delusions caused by illness like Schizophrenia.  The mathematician John Nash is an example of where positive outcomes can be achieved with the right treatment over time. From 1961 to 1970 Nash was treated at the Trenton hospital in New Jersey where he underwent extensive treatment with psychotic drugs.  Nash complained that the drugs prescribed were overrated and insufficient consideration was made about the disturbing side effects that they created.  Despite this Nash made a steady recovery over a considerable long period of time. Nash attributed his illness was a result of extreme unhappiness and his continued striving for importance and recognition. Nash stated that it was not until 1964 when he started to hear voices and learnt to develop his own process of rejecting them. Nash is today working on Advanced Game theorems.
The Hallucinations were a virtue in the sense that it distracted Nash from the more serious side effects of his illness and over time he became self-aware and developed a process of rejecting these.  This was part of his long road back to recovery and regaining control of his sanity.  In the first instance Nash was prescribed with Thorazine which is a drug that exerts a calming influence and attempts to slow you down.  Later this included insulin (a.k.a. hypoglycemic) coma therapy and various other anti-psychotic drugs.  Nash complained that the drugs were not really a contributory factor to his eventual cure and in fact the side effects that they produced were more conducive to mental illness.  This film did not get this right as it focused more upon the therapeutic qualities of the drugs than the self-help administered by Nash and his determination to beat the illness
The illness of Schizophrenia may be considered as that of a heterogenous condition and is linked to dysfunctions of the brain. In 1997 clinical trials were conducted on two types of anti-psychotic drugs; being that of Olanzapine and Haloperidol.  It was found that Olanzapine was a superior drug treatment for patients with Schizophrenia and had more successful outcomes. In addition the safety profile was considered greater with fewer lasting side effects. (Tollefson, G. et al  1997).
Cognitive Behavioural Treatment (CBT) has been a more recent approach to treatment of Schizophrenia.  The concept has not however been considered as a primary course of treatment. The use of CBT has largely been focused on the treatment of hallucinations and delusions and dealing with behaviour modifications.  As such it has been used more as an adjunct therapy. Recent research in the applied use and process of CBT is minimal and there remains scope for more studies in this area. One of the great fears in treating patients with Schizophrenia is the fear of relapse and as such the treatment is that of a phased approach and recovery is considered to be a long and enduring course of treatment. (Bradshaw, W. 1998).
There has been a degree of controversy over the anti-psychotic drugs that are used to treat people with Schizophrenia. One school of though suggests that these drugs increase the risk of a person with schizophrenia becoming chronically ill.  In the short term it has shown that psychotic tendencies tend to increase. In one study Boston psychiatrists looked at the incidence of relapse from patients treated with different drugs. The study indicated that patients in the pre-drug era had done better, with some 45% of the patients that were treated at the Boston hospital had not relapsed.  (Bockoven, J. 1975).
Another supporting study was carried out at the University of California in 1970. This looked at random sample of 80 patients with Schizophrenia  and this was divided into drug therapy and non drug therapy.  Statistics shoed that only 27% of relapses took place with the non medicated group after discharge; this compared to 62% relapse with the medicated group. (Rappaport, M. 1978).
In the late 1970`s a biological explanation was offered by two physicians working out of McGill University in Canada.  They released data that illustrated the antipsychotic drugs caused biological changes in the brain  and this caused increased relapses in patients being treated with these drugs. This was primarily due to the dampening impact in the brain relative to dopamine activity.  (Muller, P. 1978).
Further research that was carried out in the 1990`s  looked at the effects antipsychotic drugs have on the brain. This study showed that they were responsible for shrinking the frontal lobes which in turn created an enlargement of the basal ganglia. This enlargement being responsible for worsening the effects of schizophrenia.  These findings were considered to be extremely important evidence illustrating how schizophrenia develops into a chronic illness over time. (Gur, R. 1998).
References
al, G. D. (1997). Olanzapine versus Haloperidol in the treatment of schizophrenia … American Journal of Psychology Vol 154 (4), 457-465.
Bockoven, J. (1975). Comparison of two five year follow up studies. American Journal of Psychiatry Vol 132, 786-801.
Bradshaw, W. (1998). Cognitive Behavioral treatment of schisophrenia: A case study. Journal of Cognitive Psychotherapy Vol 12(1), 13-25.
Gur, R. (1998). A follow-up of magnetic resonance imaging study of schizophrenia. Archives of General Psychiatry Vol 55, 145-152.
Meduna, L. (1937). The Significance of the Convulsive Reaction During the Insulin and the Cardiazol Therapy of Schizophrenia. Journal of Nervous & Mental Disease Vol 38(2), 133-139.
Muller, P. (1978). Dopaminergic supersensitivity after neuroleptics. Psychopharmacology Vol 60, 1-11.
Rappaport, M. (1978). Are there schizophrenics for whom drugs may be unnecessary or contradicted. International Pharmacopsychiatry Vol 13, 100-111.
Time is precious
don't waste it!
Get instant essay
writing help!
Plagiarism-free
guarantee
Privacy
guarantee
Secure
checkout
Money back
guarantee
Get a Free E-Book ($50 in value)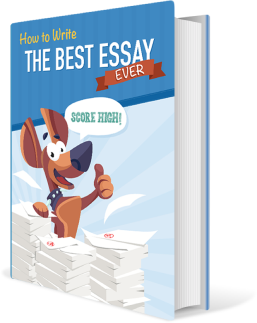 How To Write The Best Essay Ever!