Comparison of Short Stories, Essay Example
Pages: 2
Words: 608
Essay
This Essay was written by one of our professional writers.

You are free to use it as an inspiration or a source for your own work.
Identity could be altered by transforming the social constructions of race, gender, and morality within mainstream society as well as through the creation of subcultures.  These societal constructions, however, do not necessarily acquiesce to changes from its members as easily as idealistic crusaders might imagine. As evidenced by the women movement, which transformed women views of themselves, their opportunities, and their bodies, the changes wrought within society's concept of woman and beauty did not fundamentally change the patriarchal social order; rather, patriarchy altered its conceptions of woman and beauty in such a way that the traditional gender-identified power structures remained stable and unchanged.
Hemingway's short story Hills Like White Elephants (1927), Kate Chopin's The Story of an Hour (1894), and Faulkner's A Rose for Emily (1929) represent three starkly different genres approaching the same topic.  Interestingly, they rely on the power of the different examples to make their respective cases about the true nature of identity. This asserts that these ideas of identity are elusive at best.
Hemingway frequently uses the objective third-person narrator, presenting scenes almost dramatically, i.e., with a great deal of dialogue and very little narrative, none of which directly reveals the thoughts or feelings of the characters (Anonym 1). The third-person narrator may, however, be less objective in his presentation, directly revealing the thoughts and feelings, of one or more of the characters, as Chopin does in "The Story of an Hour". Such a narrator is fully or partially omniscient, depending on how complete his knowledge is of the characters' psychological and emotional makeup (Kahle 11). In Faulkner's story, the unnamed narrator who seems to be a towns-person recounts the story out of chronological order, juxtaposing events whose causality and significance are uncertain (Skei and Faulkner 151). The narrator withholds information which would explain events being presented, letting the reader puzzle over Emily Grierson's motivations, a device common in detective fiction.
One of the crucial issues for many of Kate Chopin's heroines was the winning of a self and the keeping of it (Kahle 11). And the winning and gaining of a self or self-determination, self-consciousness was also one of the main goals of feminism. This story explores the struggle of female characters to define and experience their own subjectivity in a society that insists upon woman's identity as object, defined by male desires. The interpretation of Hemingway's depiction of women in Hills Like White Elephants runs like this: In his prizing above all the cause of a manhood confirmed by male bonding and achieved by participation in war or, when war is not available, in blood sports, he casts all but the most passive, submissive, and silent women as corrupting or destructive (Anonym 1). Only those women characters who accept place in Hemingway's universe as a lower order of being than men – with the functions of waiting on them when they are around and waiting for them when are elsewhere – help men achieve masculine selfhood and thereby win the author's approval (2). If, however one approaches "A Rose for Emily" from a feminist perspective, one notices that the grotesque aspects of the story are a result of its violation of the expectations generated by the conventions of sexual politics (Skei and Faulkner 155). The conventions of sexual politics have familiarized with the image of Georgiana nobly accepting death at her husband's hand. To reverse this 'natural' pattern inevitably produces the grotesque.
Works Cited
Anonym. An Analysis of Ernest Hemingway's Hills Like White Elephants. GRIN Verlag, 2009. Print.
Kahle, Antje. First Wave of Feminism in Politics and Literature. GRIN Verlag, 2010. Print.
Skei, Hans H., and William Faulkner. Reading Faulkner's Best Short Stories. University of South Carolina Press, 1999. Print.
Time is precious
don't waste it!
Get instant essay
writing help!
Plagiarism-free
guarantee
Privacy
guarantee
Secure
checkout
Money back
guarantee
Get a Free E-Book ($50 in value)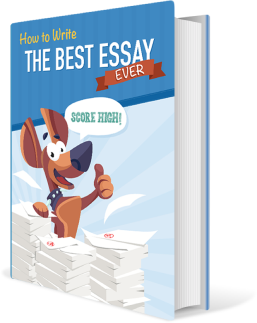 How To Write The Best Essay Ever!