Confederation and Shays' Rebellion, Research Paper Example
This Research Paper was written by one of our professional writers.

You are free to use it as an inspiration or a source for your own work.
Throughout the Revolutionary War (1775–1783), the problem of money and how to get it was as important as doing battle with the British. But unlike the British, after hostilities ceased, the problem of money would not go away. The financial aftereffects of the War lasted for years, and led to the founding of a new republican form of government. But was Shays' Rebellion a part of that process, or just a salutary episode, as George Washington thought?
Shays' Rebellion lasted only from 1786–1787. But there were earlier rumblings of discontent in 1783, in what was called the Newburgh Conspiracy. It also involved money: there was not enough to pay the officers of the Continental Army what they had been promised. Anger grew at the treatment of the officers and their men after the war and there was a threat against civilian control of the army itself. John Armstrong, a former soldier, powerfully summarized how the fighting men viewed their situation: Can you then consent to be the only sufferers by this revolution, and retiring from the field, grow old in poverty, wretchedness and contempt? . . . If you can—GO—and carry with you the jest of Tories and scorn of Whigs—the ridicule, and what is worse, the pity of the world. Go, starve, and be forgotten! (Armstrong). Washington diffused the immediate controversy but the underlying problem, unsolved, grew into open rebellion three year later under Daniel Shays, a former Captain in the Continental Army who had seen action and been wounded (Shays' Rebellion). Like his fellow soldiers, he was later harassed in civilian life for debts he could not pay, having not been paid himself for his wartime service.
To this day it remains uncertain what essential role, if any, the Article of Confederation, created in 1777, played in Shays' Rebellion. The problem, as mentioned, was one of money: there wasn't any, both because the war had consumed most of it, and because the Articles left tax collection to the states. Many state legislators and governors (such as Massachusetts Governor John Hancock) refused to sanction the tough measures required to ensure collection. Others did, but to their political cost, as in the case of Hancock's successor, James Bowdoin. So a change in the form of government would not have provided an immediate solution to the problem.
It has been argued that Shays showed the weakness of the Articles and the need for a stronger central government. However, it is unclear whether such a government would have been any better at fighting Shays than it was at fighting the British in 1812 (Young p. 51). Indeed, suppression of Shays' was really made possible by merchants and troops acting entirely on their own initiative, an option that might have not been as feasible (or even legal) under a stronger but slower federal government. There is also the question of whether such a government would have overreacted and potentially made the situation worse, as some historians claim the new federal government did after Fries's Rebellion of 1799 – 1800 (Newman 164).
Eventually, enough legislators and governors (and even enough voters) realized that for America to prosper, it had to improve its credit standing in Europe. Only then would investors risk their capital in the upstart nation. During the Constitutional Convention of 1787, the Articles were discarded in favor of a centralized form of government under a constitution. At great hardship to America's new citizens, the new federal Congress, now located geographically far away from many of its voters, put a premium on credit repair through improved tax collection.
The Republic's founding years were very hard. Money was scarce and debts were high. Regardless of what kind of government was in power, that reality would not have changed.
Sources Cited
Armstrong, John. "The Newburgh Address."TeachingAmericanHisory.org. Ashland University, 2012. Web. 25 May 2012.
Newman, Paul. Fries's Rebellion: The Enduring Struggle For The American Revolution. Philadelphia: University of Pennsylvania Press, 2005. 164. Print.
Shays' Rebellion. The Reader's Companion to American History. Boston: Houghton Mifflin Company, 1991. Print.
Young, James. The Washington Community 1800 – 1828. New York: Columbia University Press, 1966. p. 51.
Stuck with your Research Paper?
Get in touch with one of our experts for instant help!
Messenger
Live chat
Time is precious
don't waste it!
Get instant essay
writing help!
Plagiarism-free
guarantee
Privacy
guarantee
Secure
checkout
Money back
guarantee
Get a Free E-Book ($50 in value)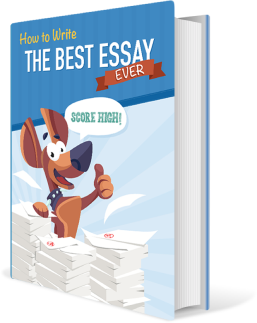 How To Write The Best Essay Ever!