Conscious Rebellion or Cultural Evolution, Essay Example
Pages: 4
Words: 1156
Essay
This Essay was written by one of our professional writers.

You are free to use it as an inspiration or a source for your own work.
Popular Arab director, Dalia Al Kury released Arabizi through her Amman, Jordan-based production company Kaynoona Films in 2005 (Kaynoona Films, 2005). The documentary touches upon a new phenomenon in Arab countries which is known by its popular term 'Arabizi'. Arabizi refers to the mixture of both English and Arab language elements in everyday written and verbal communication. The documentary primarily follows three individuals from Jordan, Kuwait, and Egypt who have embraced Arabizi as their everyday language and have either been educated in English medium schools or have lived abroad for few years. The documentary also reflects the opinions of educators and researchers on the popularity of Arabizi and what they perceive the current and future implications of this trend.
Arabizi is a reflection of the changes occurring as a result of globalization. The three primary characters in the documentary claim that they do not speak Arabizi because they want to show off or send a message and simply because they find it convenient and their choice reflects their life experiences. One of the entertainment industry professional gives a great example that the X generation has grown up with computer and the internet. Most of the information on the internet is in English and due to their constant exposure to English terms on the internet, they have become comfortable with them and added them to their everyday vocabulary. Another reason for the popularity of Arabizi is that many terms in English language do not have their equivalents in Arabic language. The participants in the documentary themselves give examples such as remote control and computer. The popularity of Arabizi also reflects the reality that interaction among cultures has been increasing due to globalization and as a result, Arabic cultures are also being impacted by the popular cultures of the West. The rise of western popular culture has been primarily due to two main factors. One is the status of English as the most understood language on a global scale in both commercial and cultural spheres of life and second is the rise of western multinational corporations with operations all over the world. These multinational companies have also sparked fascination with the western culture in the minds of Arab youth. Brands such as McDonald's, Hardees, Burger Kind, Starbucks, Pepsi, and Coca Cola can be found in most if not every Arab country. In addition, western movies especially from Hollywood have huge global reach including Arab countries. Engaging with western brands also give young generation to have a taste of the western lifestyle. I believe that now other languages will also find popularity besides English and it includes Arabic. Many non-western corporations now have global aspirations including those in India and China and the region of Middle East has also been gaining influence. Just as English terms have found their way in other languages, in the next few decades native English speakers may be using lot of non-English terms in their everyday conversations including 'sheesha'.
The older generation in Arab countries feels threatened because they view Arabizi as a cultural war on their language or an intentional conspiracy by the west. They feel that the new generation has an inferiority complex when it comes to Arabic and view English as a status symbol. Numerous university professor and researcher express the concern that Arabic language may go extinct unless steps are taken to arouse interest in Arabic among the new generation. One university professor even explains how he wrote to government agencies and officials to replace English banner found on top of the shops with Arabic equivalents and how they even brainstormed to come up with substitute terms for English terms such as computer and remote control. But some of those from older generation are willing to admit that the popularity of English has also been due to factors created by Arab countries themselves. One factor is the lower academic standards of Arabic medium schools as compared to English medium schools which compel parents who can afford it, to send their children to English medium schools. Another factor is the lack of books and academic material in Arabic language which is why instructors often teach advanced level courses in English even in Arabic universities and this is why the Kuwaiti subject of the documentary would read history books written in English language.
Active efforts to halt the popularity of Arabizi will not work. This is because languages or individual terms become popular only over time and their survivability depends upon how widely they are embraced. When Arabic substitutes of the terms 'computer' and 'remote control' were introduced to numerous people in the documentary, they often founds the terms weird or funny and didn't show enthusiasm. It is not that substitute Arabic terms were not well-constructed or funny. The terms' computer' and 'remote control' might have gotten the same response had they been entirely novel terms. But these terms have had the benefit of being in usage for decades now and almost everyone is now familiar with these terms. When people think of a device to wireless control TV functions, 'remote control' is the term that naturally comes to mind. People have been using these terms their whole lives and they do not want to make their lives complicated by learning new terms or using terms most others won't understand. Many languages have terms from other languages and even Arabic terms have been borrowed by other languages. There is almost no country in the world where international terms do not find place in local languages. This is because some terms become synonymous with the underlying good or technology on a global scale. Examples include internet, cigarette, fax, ice cream, and biscuit.
The director has done a great job by representing diverse views from both sides of the issue. The documentary covered subjects from a wide variety of backgrounds which helps the viewers understand both sides and provide sufficient information to form an opinion. Nowhere did it seem that the director was trying to pick up a side or promote her own point of view which makes this documentary an objective approach to the underlying issue.
Older generations in Arab countries view Arabizi as a cultural threat to their language but younger generation dismisses the concern on the ground that they speak Arabizi out of convenience and habit and do not view it as a threat to the future of Arabic language. University professors and researchers have tried methods to halt the popularity of Arabizi but have been mostly unsuccessful. This is because Arabizi is the product of globalization and languages also evolve over time. Arabizi is not a unique trend but other languages also contain foreign terms including English language. The documentary has done a good job of representing various point of views and staying neutral on the issue. The documentary helps the viewers better understand the generational gap and why there may be misunderstandings between younger and older generations.
References
Kaynoona Films. (2005). Arabizi. Retrieved from http://www.kaynoona.com/#!__page-3
Time is precious
don't waste it!
Get instant essay
writing help!
Plagiarism-free
guarantee
Privacy
guarantee
Secure
checkout
Money back
guarantee
Get a Free E-Book ($50 in value)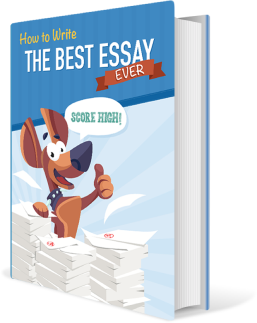 How To Write The Best Essay Ever!