Contagion Movie, Research Paper Example
This Research Paper was written by one of our professional writers.

You are free to use it as an inspiration or a source for your own work.
Simply stated, the movie Contagion is "a thriller centered on the threat posed by a deadly disease and an international team of doctors contracted by the CDC to deal with the outbreak" (Contagion, 2011). The movie begins at the second day "of the outbreak of an unknown and deadly virus" (At the Movies). A lady in the movie, by the name of Beth has returned home from Hong Kong with a sniffle and a cough. She "has a seizure and dies, followed soon after by her young son" (ibid.). Although the husband is devastated at his loss, he is determined "to protect his step-daughter" (ibid.). "Meanwhile everyone at the Centre for Disease Control, including Deputy Director Ellis Cheever, and Dr. Erin Mears, and research scientist Ally Hoxtail, move into action mode" (ibid.). At the same time, San Francisco-based blogger Jude Law opposes authorities and promotes his own ideas about how to beat the virus. He encounters difficulties gaining information, especially from Deputy Director Ellis Cheever who accuses him of being neither a doctor nor a journalist but a blogger who writes graffiti with bad punctuation even though Law insists that he is a writer, a journalist.
In the video, which contains portions from the film, and is located on the website " At the Movies," the listener hears that on day two there were two cases, on day three there were four cases, and soon there were 16, 32, with the numbers increasing rapidly. Advice that was being given over and over was, "Don't talk to anyone, don't touch anyone, stay away from other people." Transmission was occurring through touching, something that happens more often than people realize. People touch themselves three to five times per minute, they touch other people, they touch door knobs, and they touch money to name but a few recipients of touch. An international team of doctors would have to spring into action quickly.
Since this epidemic—quickly turning into a pandemic—caught everyone by surprise, there is no treatment protocol in place and no vaccine. Therefore, trying to contain the spreading of the disease is of utmost importance. While it is not known with whom Beth was in contact with in Hong Kong that might have transmitted the illness to her, it is known that she transmitted it to her son, who also died. Dr. Mears attempts to locate everyone who may have been in contact with Beth and finds that a man by the name of Barnsey picked her up at the airport because he had papers for her to sign. She locates him on a city bus. She verifies that he did, indeed, pick Beth up at the airport; and he says that he feels crudy. Dr. Mears tells him that he is highly contagious and they want him to get off the bus at the next stop, where they will pick him up. They tell him again—what others have been told—not to talk to people, not to touch them, and to stay away from them. At some point, the Deputy Director of the Centre for Disease Control gives orders to call out the National Guard and to get the President underground. It is heart breaking to see a lady in a store coming across Mitch and asking for help only to be told, "Get away from me," saying to his step-daughter not to touch anything as that is the most important thing. Several men were trying to get on a large van, but were knocked back, falling to the ground. Sad, but true, as stated in the video, "Nobody is immune to fear."
What happened in this film can certainly happen in real life and has, albeit on a smaller scale, the H5N1 viruses of a couple of years ago being but one example. The Centre for Disease Control and Prevention would, in some respects, act much the same as in the film. The CDC would try to locate the source of the outbreak, isolate and monitor infected people, hurriedly develop vaccines, and ask people to wash their hands frequently and stay away from crowds.
(Centers for Disease Control and Prevention).
References
At the Movie. Contagion. Retrieved on May 18, 2012, from http://www.abc.net.au/atthemovies/txt/s3325806.htm.
Centers for Disease Control and Prevention. Highly pathogenic Avian Influenza A (H5N1) in people. Retrieved on May 18, 2012, from http://www.cdc.gov/flu/avianflu/h5n1-people.htm.
Contagion. (2011). Retrieved on May 18, 2012, from http://www.imbd.com/title/tt1508778/
Merriam-Webster. Retrieved on May 18, 2012, from http://www.merriam-webster.com/medical/pandemic.
The American Heritage Medical Dictionary. (2007). Houghton Mifflin Company. Retrieved on May 18, 2012, from http://medical-dictionary.thefreedictionary.com/epidemiology.
Stuck with your Research Paper?
Get in touch with one of our experts for instant help!
Messenger
Live chat
Time is precious
don't waste it!
Get instant essay
writing help!
Plagiarism-free
guarantee
Privacy
guarantee
Secure
checkout
Money back
guarantee
Get a Free E-Book ($50 in value)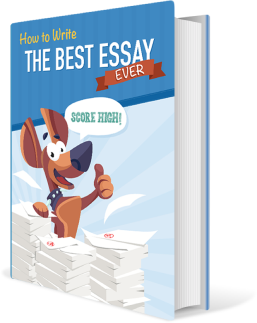 How To Write The Best Essay Ever!