Contemporary Jazz of the 90's, Research Paper Example
This Research Paper was written by one of our professional writers.

You are free to use it as an inspiration or a source for your own work.
Music has always been a significant part in many cultures for centuries. One of the most popular genres of music has come to be jazz music. Jazz music is very well known around the world for its easy listening, smooth, and sophisticated sounds. These unique sounds of jazz music commonly consist of instruments such as pianos, soft percussions, harmonicas, along with many other instruments deriving from the horn family. Many jazz musicians incorporate singing and vocals into their music. It is widely accepted among fans of the music that the genre of jazz originated from New Orleans around a century ago. This is mostly due to the ever so popular Mardi Grass celebration in New Orleans that occurs every year. Jazz music helped to make both the music and the tradition of Mardi Grass very well known in pop culture. What is very unique about jazz music is that it touches all races and cultures around the entire world. Anybody can be a fan and enjoy the unique sounds of jazz music, which also helps to being people of multiple races together making for a common interest. (Scholastic)
One of the founders of Jazz was an artist named Louis Armstrong. Louis Armstrong was actually one of the most profound jazz artists throughout the history of the music itself. He was also regarded as one of the most influential artist. Having been born in New Orleans back in 1901, Armstrong had begun to play the cornet, a common jazz instrument, at just the young age of only 13. Armstrong had perfected the concept of what is now known as the improvised jazz solo, a form of jazz where the artists plays melodies that had not yet been written. Before Armstrong had even entered the jazz music scene, there was another type of jazz music that was very popular. This form of jazz was known as "Dixieland". Dixieland was the accepted type of jazz that everybody was both playing and listening to at the time. This was the style of jazz that mostly comprised of a collective improvisation technique where everybody on the ensemble performed their own solo all at the same time. Armstrong developed this concept of jazz where musicians played during the breaks which expanded into the musicians playing their individual solos. This eventually became accepted as the standard for jazz music. Louis, cementing his place in the foundations of jazz music, became a strong influence throughout the world. (Scholastic)
Contemporary jazz in the 1990's was a favorable era for jazz music and this period in time helped to solidify the genre not only into the music industry, but also in history. One very successful jazz artist from the 1990's was James Blood Ulmer. Born in South Carolina, Ulmer was most popular for his style of funk jazz, which was played at higher tempos and more upbeat than traditional jazz. Funk jazz was popular in the 1990's and Ulmer played a significant role in the contemporary growth of the genre. Ulmer's very distinctive sounds on the guitar were often referred to as "jagged" or "stinging". Along with his techniques and style with the guitar, Ulmer's vocals and singing has been described as "raggedly soulful". Having worked with other jazz artists during his time in the 1990's, Ulmer released dozens of albums, solos, ensembles, and hit singles. (YBCA)
Another very unique jazz artist that was active throughout the 1990's era was Patrick Metheny. Having been born and raised in Missouri, Metheny started out playing jazz at a very young age. When he was only 15 years old, Metheny won what was called the Down Beat scholarship which allowed for him to attend a one week jazz camp. During this jazz camp he attended, Metheny worked under the supervision of a popular jazz guitarist names Attila Zoller. When Zoller saw how talented Metheny was, he invited him to New York City to gain some experience in the field of jazz as well as open up opportunities for him in the industry. (Economist)
Metheny became successful in the genre of jazz music by familiarizing himself with a variation of guitars. He primarily focused on learning and using the electric guitar, acoustic guitar, and the guitar synthesizer. He was also able to play both the 6 strong guitar as well was the 12 string guitar. Metheny also was well known for his ability to perform through multiple sub-genres of jazz music. This made him versatile as he contributed to jazz fusion, Latin jazz, and of course the contemporary jazz of the 1990's Metheny become the founder and leader of the Pat Metheny Group, which was a jazz band that played through the 1980's and 1990's. The Pat Metheny Group solidified their mark in the jazz music genre as well as the music industry by collecting 19 Grammy Awards for their contribution. (Economist)
Jazz music was also as open to gender as it was to race and ethnicity. This was well demonstrated by jazz musician and composer Marilyn Crispell. Born in Philadelphia, Crispell started to learn jazz music when she began to study and play the classical piano at the New England Conservatory of Music. With her primary instrument being the piano, Crispell specialized in composing music for both jazz as well as classical music, where the piano is a popular instrument in both. Crispell released multiple discographies throughout the 1990's, making her a successful contemporary jazz artist throughout the 1990's. Because she was a successful female jazz artist, she helped to open up opportunities for other female jazz artist to contribute to the genre. (Wynn)
Jazz music will always be popular in music as it is still widely appreciated in pop culture. The contemporary styles of jazz music that began in the 1990's time period helped to make sure that the world was familiar with the gifts that the jazz musicians had to offer through music. America had to go through some rough social times during the 1990's regarding race, gender discrimination, sexuality, and class. However, jazz music helped to provide unity among people from all backgrounds. Take for example Ulmer, who is African American, and Metheny, who is a Caucasian white man. These two had very different backgrounds, but they both shared the common interest of being influential to the world using jazz music. Their fans comprised of people from a vast spectrum of ethnic backgrounds which is a big reason for their success. There is then of course Crispell who contributed to the equalization of genders in society. Her success in jazz music demonstrated that jazz can be open to anybody from all walks of life, and that the same should be true for society in making equal opportunities. Thanks to these artists along with many others, jazz music has made a positive impact on the world.
Works Cited
Economist. Pat Metheny: Guitar Hero. 16 August 2014. 19 June 2015 <http://www.economist.com/news/books-and-arts/21612126-giant-jazz-world-just-keeps-innovating-guitar-hero>.
Scholastic. History of Jazz: Culture and Change. 2015. 2015 <http://teacher.scholastic.com/activities/bhistory/history_of_jazz.htm>.
Wynn, Rob. Marylin Crispell. 2015. 19 June 2015 <http://www.allmusic.com/artist/marilyn-crispell-mn0000066153>.
YBCA. James Blood Ulmer. 2015. 19 June 2015 <http://www.sfjazz.org/events/james-blood-ulmer>.
Stuck with your Research Paper?
Get in touch with one of our experts for instant help!
Messenger
Live chat
Time is precious
don't waste it!
Get instant essay
writing help!
Plagiarism-free
guarantee
Privacy
guarantee
Secure
checkout
Money back
guarantee
Get a Free E-Book ($50 in value)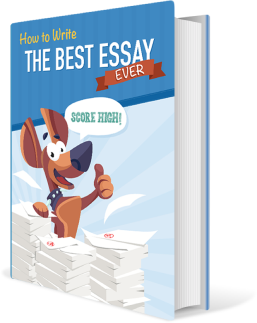 How To Write The Best Essay Ever!