Cost of Living, Research Paper Example
This Research Paper was written by one of our professional writers.

You are free to use it as an inspiration or a source for your own work.
I have always been amused and enthralled by technology and the possibility of creating something new to make life easier for people. Growing up, I was fascinated by the rapidly changing world of technology, and my curiosity was further piqued when my parents bought me my first computer. I was then drawn to Information Technology (IT), learning coding and hardware and software basics. Having a degree in Computer Science and Engineering will provide me with the necessary knowledge and skills to succeed in the IT field and give me a competitive edge when it comes to job opportunities. The IT industry is such a dynamic and evolving field, requiring professionals to stay updated with the latest technology. I am aware of the importance of this, and I am constantly reading about new technological advances, researching new programming languages and studying the business side of IT. With my knowledge, skills and dedication, I am certain that I can significantly contribute to the IT industry.
Effectiveness of Results
My results from the Career Coach Human Metrics personality assessment showed that my most dominant trait is Intuitive, which means I am best at observing patterns and understanding the "bigger picture." This trait can benefit a career path because it allows me to see the connections between different pieces of information and how they can be used together for a greater purpose. It helps me think outside the box and come up with creative solutions. My results from the Multiple Intelligences surveys showed that my highest scores were in Naturalistic, Logical-Mathematical, and Visual-Spatial intelligence. It means that I have a natural ability to understand and use the world around me, a strong logical and mathematical aptitude, and strong visual-spatial skills. These skills will be extremely beneficial as I pursue a career in the tech field.
Career Information
According to the US Bureau of Labor Statistics Occupational Outlook Handbook, computer and information technology employment is projected to grow 12 percent from 2019 to 2029, much faster than the average for all occupations. This growth is attributed to the increasing demand for computer software, hardware, and services. The median annual wage for computer and information technology occupations in the States was $88,240 in May 2019. The median wage is when half the workers in an occupation earn more than that amount, and half earn less. Houston is no exception to the growing demand for IT professionals. According to Career One Stop, the median annual wage for computer and information technology occupations in Houston was $85,720 in 2019. To pursue a career in IT, I will need to develop various skills, such as problem-solving, coding, and networking. I plan to earn a Bachelor's in Computer Science or Information Technology. I am also considering pursuing a certificate in a specialized field of IT. I plan to finance my education by applying for scholarships and grants and taking out student loans if necessary. The IT field is growing and diverse, with many opportunities to explore. With the right education and skills, I can pursue a career in IT and have a successful and rewarding career. With the information I have gathered about the national and local statistics for IT jobs, I am confident that I am making the right decision.
Financial Requirements
According to the Texas Reality Check report, I must earn an annual salary of $41,752 to maintain my desired lifestyle. I want to live in a comfortable home, drive a reliable car, travel, and save for retirement. The national median wage for computer and information technology occupations is $88,240, which would give me more than enough to live the lifestyle I want. If I earn more than that, I can save the excess income for further investments and use it to give back to my community. I ought to be able to quickly get there based on the local data for the Houston regions mentioned in my study (U.S. Bureau of Labor Statistics). I want to have a pleasant yet modest lifestyle. Although I do not own numerous costly items to be happy, I plan to save a considerable sum for the future and a lot of travel. Suppose I swiftly advance in my job and start earning more money than the U.S. average or the standard in Houston. In that case, I will utilize my funds to acquire rental properties or boost the value of my investment portfolios to generate residual income. Additionally, I want to spend this money to repay my relatives and parents for supporting me in achieving my ambitions.
Cost of Living in Other Cities
According to the CNN Money Calculator, the annual salary required to maintain the same lifestyle in Los Angeles, CA, is $69,763, while the annual salary required to maintain the same lifestyle in New York, NY, is $90,726. It means that the cost of living in Los Angeles is 18% lower than in Houston, and the cost of living in New York is 53% higher than in Houston. I found that housing is the largest percentage difference in cost of living between the cities. In Houston, the median home value is $194,400, while in Los Angeles, the median home value is $631,400, 223% higher than in Houston. In New York, the median home value is $619,600, 219% higher than in Houston. Family, groceries, housing, and transportation are all significant factors regarding city living costs. My career is not dependent upon location, so I can choose where I would like to live. After reviewing the cost of living in the three cities, I have decided that Houston is my best option. Not only does it have the lowest cost of living, but it also has a growing and diverse IT industry, providing me with plenty of opportunities.
Helping the Community
A career in the tech field (IT) is an attractive option due to the ever-evolving nature of the industry, which requires ongoing learning and professional development. A career in IT requires various transferable "soft skills" that employers value, including strong problem-solving and communication abilities and a commitment to customer service. By volunteering at a local library or community center, I can gain the experience needed to build my professional network and hone my skills. At the library, I could help set up computers, troubleshoot issues, and teach computer basics classes. At the community center, I could help with computer repairs and maintenance or assist with developing a website or social media presence. These volunteer experiences will help me to gain valuable experience and demonstrate my commitment to customer service. With this professional experience and my strong communication, problem-solving, and customer service skills, I will be well-prepared to excel in a career in IT and positively impact society.
Conclusion
My long-term career goal is to become a successful IT Professional by 2030. To do this, I plan to begin by studying computer science and technology in college. I will also join IT-related clubs and internships to gain practical skills and experience in the field. Finally, I will focus on building my professional network and connecting with industry leaders. I anticipate potential obstacles such as lack of experience or competition for jobs. To combat this, I will stay up to date with the latest technologies and trends and actively seek out opportunities to gain experience and showcase my skills. When I reach my goal, I will feel tremendous accomplishment and pride in my work. I will be a leader in the technology industry and use my expertise to push the boundaries of innovation. My life will be full of excitement and challenge as I strive to make a lasting impact on the tech world.
Works Cited
"Computer and Information Technology Occupations." U.S. Bureau of Labor Statistics, U.S. Bureau of Labor Statistics, www.bls.gov/ooh/computer-and-information-technology/home.htm
"Computer and Information Technology Occupations." CareerOneStop, U.S. Department of Labor, accessed March 15, 2023, https://www.careeronestop.org/ExploreCareers/Plan/occupational-outlook.aspx?keyword=Computer+and+Information+Technology&location=texas
"Texas Reality Check." Texas Reality Check, Texas Comptroller of Public Accounts, www.texasrealitycheck.com
"Cost of Living: How Far Will My Salary Go in Another City?" CNNMoney, Cable News Network, Jan. 2018, money.cnn.com/calculator/pf/cost-of-living/index.html.
CNN Money Calculator. Accessed March 15, 2023. https://money.cnn.com/calculator/pf/cost-of-living/
Stuck with your Research Paper?
Get in touch with one of our experts for instant help!
Messenger
Live chat
Time is precious
don't waste it!
Get instant essay
writing help!
Plagiarism-free
guarantee
Privacy
guarantee
Secure
checkout
Money back
guarantee
Get a Free E-Book ($50 in value)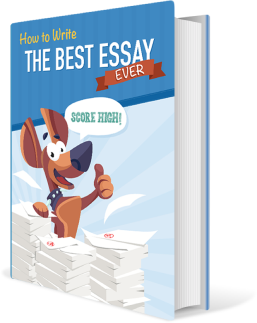 How To Write The Best Essay Ever!