Cost-Quality Memo, Essay Example
Pages: 4
Words: 1075
Essay
This Essay was written by one of our professional writers.

You are free to use it as an inspiration or a source for your own work.
Identification of Costs
Three types of costs are identified as:
System Costs:Systems costs, associated with setting up the operating system to aim to provide goods and services of appropriate quality.
Control Costs:Control costs incurred in monitoring, checking and correcting activities during the operations.
Consequent Costs:Consequent costs, incurred after completion of operations, i.e. after delivery of the goods, completion of service.
Explanation
Two categories of costs are identified for each cost type, and in addition one category – management and overhead costs – is identified as being incurred after completion of operations.There is a general sequential relationship between these costs. The greater the effect, or the benefit gained, from system costs the less need for control costs, and the lower the consequential costs. The greater the combined benefit of system and control costs, the less the consequential cost implication.
Most of these costs will fall on the supplier. Certainly all of the costs of investment, prevention, appraisal, and usually all of the correction costs must be borne by the supplier, and also the consequent cost implications. Customers will normally bear some, but perhaps not all, of the usage costs – some of which may have to be met by the supplier.
Investment costs are incurred before operations begin. They are, essentially, concerned with the provision of appropriate facilities and systems, and also the design/development of the product or service. This expenditure, therefore, is intended to 'make life much easier later'. The design of products or the specification of services to make it easier to achieve and sustain specified quality, the training of staff in quality procedures, the design and installation of facilities to make quality objects more easily obtainable, the establishment of arrangements with suppliers, and the quality management system are all examples of one-off costs incurred in advance.
Prevention costs also relate to the operating system as a whole, but they are incurred repetitively, if not continually, over the life of the system. Examples include preventive maintenance of facilities, the running of quality campaigns to retain interest in and commitment to quality, the maintenance of supplier links, and regular quality improvement initiatives.
Appraisal costs are also "on-going". They include all costs associated with activities aimed at determining and monitoring current quality levels, including checking, testing, inspecting, monitoring customer views, benchmarking activities, etc.
Investment is a 'one-off' cost, the greater the subsequent volume through the system over its working life, the lower the investment quality cost per unit.
Increased prevention cost should also increase quality levels and/or consistency. Again there may be diminishing returns, as the system gets better, and of course in this case, since these are repetitive costs, there are no volume benefits.
Increased appraisal effort and cost will result in increased quality in certain situations. If the system is unstable, or unsophisticated, then, without ongoing checking and monitoring, quality might suffer. More frequent or more widespread checking, measuring, inspection and monitoring will probably contribute to quality improvement, by drawing significant attention to weaknesses, areas in which performance is deteriorating or where special attention is required, etc. Without such appraisal, quality is unlikely – at this stage – to get improve, and with fewer appraisals it will probably get worse. Beyond a certain level, however, additional/further checking may contribute little, since it may simply draw attention more frequently to what is already known. Again, therefore, a 'diminishing returns' situation will apply.
Correcting things that are found to be wrong should improve the quality eventually delivered to customers. Greater expenditures here, therefore, will increase 'output' quality. Initially, if the system is unsophisticated a linear relationship may exist; i.e. proportionally, correction cost will give rise to greater quality. Eventually, however, saturation may occur. More and more correction effort may make it very difficult to adequately organize such work, so mistakes may occur, the level of attention may fall and the benefit will be diluted.
The cost of inadequate quality, or quality failure during usage, will have a negative relationship to quality level. Higher costs will be associated with lower quality. The same will apply to management overhead costs; they will be higher if quality is lower.
The cost implication associated with the market, customer loyalty, subsequent demand, etc. is borne by the supplier. Lower quality will result in lower or reduced reputation; lower, or lost, customer loyalty; and lower future demand. The cost implications for the supplier result from the need to compensate for these effects, e.g., by spending more on advertising, etc. So, 'market' costs to the supplier are inversely related to quality levels.
Evaluation of the Costs
Measuring costs incurred during system development illuminates key process characteristics and this will lead to a better and good understanding of the quality process. Once the process is understood, it can be improved, which leads to reducing quality costs and development time. System costs in development projects aregenerally higher, probably in the range of 50%-60% of the development expenditures. Quality costs emanate, in a fundamental way, from poor understanding of needs as well as inferior design, implementation and management, in short waste. Unfortunately many organizations do not measure their quality costs, and managers by and large are unaware of the magnitude of waste within their organizations.
As noted above, the quality costs are interrelated, and that there is a 'sequential' relationship between them. So, there is often a choice to be made as to how best to spend in order to achieve required quality levels. There is much emphasis on system cost expenditure, so that as expenditure here increases, the need for expenditure on control is reduced. This type of approach might be appropriate for large and complex systems providing complex products or services over long periods of time. Greater emphasis must be placed on control expenditure to achieve higher quality, as system expenditure is not as high as before. In this case, therefore, to achieve higher quality, higher control costs are incurred. This type of approach might be appropriate when facilities are unsophisticated, change is frequent and volumes are low.
Greater effort to achieve quality (the greater expenditure on control costs plus system costs) should result in reduced consequential costs (i.e. usage, management and market costs). As 'spending' on achieving quality increases, so the 'savings' by reducing the costs consequent upon inadequate quality should increase. Given these "multi-directional" costs (one increasing and one reducing), it is possible that there exists a quality level at which the sums of the costs is at a minimum – and, if so, then it might be argued that this is the optimal quality level. This, theoretically at least, is true.
Time is precious
don't waste it!
Get instant essay
writing help!
Plagiarism-free
guarantee
Privacy
guarantee
Secure
checkout
Money back
guarantee
Get a Free E-Book ($50 in value)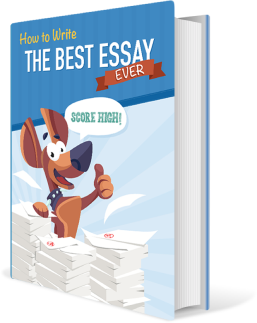 How To Write The Best Essay Ever!