COVID Impact on Small Business, Essay Example
Pages: 8
Words: 2202
Essay
This Essay was written by one of our professional writers.

You are free to use it as an inspiration or a source for your own work.
The pandemic has dramatically changed the standard ways of working, learning, and interacting in terms of the guidelines on social distancing, leading to virtual, both personally and professionally. In addition, the disruption of economic and social that the pandemic caused has led to devastating millions of people who have been affected by poverty, which is extreme. It was tragic to watch how companies laid-off employees, causing a higher cost of living. Indeed, COVID disrupted all sectors of the economy globally, but strategic policies and health measures helped curb the spread of the Corona Virus in all corners of the world.
COVID was an inevitable pandemic. Thousands of people lost their lives, while others spent their fortunes on medical bills and necessities such as foodstuffs and prevention gadgets like masks and sanitizers. Those in critical conditions could not breathe well; thus, they had to rely on oxygen machines. In our region, the curfew enforced by the government prevented people from fulfilling their day-to-day activities and goals. For example, my parents had to remain at home instead of going to work; this made life difficult for everyone at home. Social distancing and isolation deny us social benefits such as going to parks or recreational places for leisure and to refresh our minds.
The pandemic terrified me a lot when I heard about it, I was unable to have the support of starting to hold me up during the pandemic lockdowns, and I was affected by depression. The pandemic also worsened my life as the lockdowns induced sad memories in me when I got locked, unable to access social gatherings and football tournaments that I was used to every weekend. The pandemic also affected my traveling as both national and international were canceled, and I could not meet my family member who lived in different states by then. Apart from social life, COVID affected the transport sector immensely. Taxi drivers were jobless when the government imposed COVID regulations and policies. Even though the trial of World Health Organizationmitigate the fatality of COVID through prevention mechanisms, millions of people felt the impact of such mechanisms.
I felt lonely during the COVID pandemic as I could not visit friends in the neighboring states. Without friends, social life becomes boring; I was full of endless thoughts of what would happen if COVID could stay forever in the world. According to the health reports from the ministry of health and local and international news, COVID is terrifying and traumatizing, especially when close people are infected. Each day, every nation worldwide reported its COVID statistics, and what scared me the most was the death rates. Italy was reporting the highest number of deaths each day. Despite the horror that COVID brought to the world, I remained optimistic that the medical experts and scientists would soon find a cure or vaccination to control the disease.
Business owners lost millions of dollars during the pandemic. Customer buying behavior changed drastically when COVID spread throughout the world. Most people, including our family, had to set up priority commodities such as foodstuffs, thus, preceding other secondary needs such as buying new clothes or going to restaurants. Besides, due to employee turnover, we had a few sources of income to sustain our basic and secondary needs. Therefore, buying only the most necessary needs was important while leaving other unnecessary items. Although I like going out and socializing, I had no option but to adhere to the COVID regulations and rules imposed by the government. There was no need to risk my health and those around me by going to social places.
COVID was detrimental to businesses and institutions globally. Some businesses are yet to recover from the monetary losses and inflation caused by COVID. Nonetheless, some business enterprises took advantage of the economic instability caused by COVID to sell their products at high prices. Basic commodities such as food and scarce commodities were costly; this was caused by the limited supply in the market (Kalogiannidis 2020). Lockdowns in most world nations created a shortage of commodities, and those that we could not live without became extremely expensive. It was unethical for some businesses to take advantage of the situation in the world by hiking their prices, but we, buyers, had no power to control it.
Those who were schooling while working part-time experienced stressful moments during the COVID pandemic. We had to remain at home to observe social distancing, which was a great idea, but we still had bills to settle at the end of the day. Seeing people close to me suffer and die from COVID disease was traumatizing and painful. I lost people close to me, who I still cherish, and I have never fully recovered from their loss. COVID will remain to be a historic pandemic in this 21st Century. We will live to remember how our social lifestyles were abruptly interrupted, particularly in the entire year 2020. Besides, some schools across the country had to change their study programs due to the COVID pandemic (Chandasiri 2020). I could have been on another year of study if not for COVID. Unfortunately, as students and teachers, we have no power to control the unexpected outcomes of a deadly pandemic like COVID.
Media houses are pillars of society as they create awareness and inform people of current news about COVID. Magazines and online media platforms are sensitized about the dangers of COVID and how to mitigate those dangers. It is important to note that people relied on social media information and governmental sources to comprehend the intensity of the disease in and outside the country. Nevertheless, some media houses projected false and misleading information about the death rates, infection rates, and other social issues related to COVID. Media ethics require reporters to give people facts and truthful information on time; however, some of them went out of their way to transmit political instigated news without considering the life of citizens. I expected all media reporters to be logical and reasonable when reporting sensitive news concerning the fatality and danger of COVID.
It was also sad to watch misleading news from reporters in developed nations projecting developing nations such as Africa as the worse in terms of death cases (Schmidt et al., 2020). Images speculated on the internet were horrific, showing how people were dying in the streets, yet the targeted countries reported the least mortality rates (Siddiqui et al., 2020). COVID made me realize that giant economic nations such as the United States of America and other developed nations portray developing nations as the poorest and could not handle a pandemic without their help. Another lesson that I learned during the COVID pandemic is that the world is unprepared to deal with a chronic and viral disease. Each nation need to invest in the medical and health sector; for instance, an additional number of nurses and doctors are mandatory if we need to handle future pandemics.
In addition, online learning has been fundamental to students. I consider online classes flexible and comfortable in terms of time and resources. Shortly, all schools might prefer online learning instead of physical classes. Online classes allow students to pursue other social-economic dreams without considering time and location. Internet connectivity enhanced effective and efficient online learning during the COVID pandemic.
Furthermore, through online classes, I can learn and complete my assignments anywhere as long as there is a stable internet and power connection. Also, online learning will allow me to work part-time, which is economical and less strenuous compared to working while attending physical classes. Another important thing to note is that COVID has opened doors to Zoom meetings, where corporate leaders, politicians, students, and global entrepreneurs can meet and share ideas virtually.
More business ideas have been created due to the COVID impact on the global market. I can now order and purchase items online without incurring any transportation expenses when going for them in the market. COVID has shown us that the world could be a global village through technological development such as Zoom and other online conferencing platforms. Unfortunately, some organizations would end up laying off most of their employees when they implement online trading platforms; this is disadvantageous to skilled laborers, who will become jobless. The employment rate might increase if most public and private entities embrace online platforms (Park et al., 2020). Another disadvantage of online learning is that people become less creative and inactive when working online; physical interaction with others in organizations is significant in increasing exposure and creativity.
Besides, COVID results in online working, which discourages the physical movement of people from one place to another; thus, this increases the risk of getting health complications due to lack of exercise. Also, we students lacked physical interaction with teachers during the COVID pandemic; online learning deprives us of chances to ask and interpret topics and questions while the teacher is teaching in class. Moreover, online classes affected students learning science and technical courses such as medicine and physic, which require practical and lab experiments. Therefore, COVID has its benefits and shortcoming in almost all aspects of life.
Despite the negative attributes of the pandemic in my life, there have also been positive impacts like I have been able to develop a genuine relationship as I was able to have time with my family members during g the lockdown period. In addition, my lifestyle has immensely changed, and I can now practice better hygiene. I do not shake hands like before, I do clean myself now and then as compared to times before the pandemic, and I always remember to cover my mouth when coughing. In terms of Education, the pandemic has helped make it more digitized and affordable, and most institutions have managed to overcome challenges in the uprising events.
COVID made me realize that World Health Organization (WHO) can save lives. WHO came up with measures and policies that each country had to follow to mitigate the Corona Virus (Sohrabi et al., 2020). I have also learned that WHO is an influential organization that needs financial and political support worldwide to perform efficiently and effectively. TThe disease prevention and control centres also essential when people are dealing with a dangerous disease such as COVID (Probst et al., 2020). I recognized the effort made by the CDC to create awareness of stress-relieving measures for those directly and indirectly affected by COVID. CDC developed ways that people can cope-up with stress during the COVID pandemic; thus, it is recommendable for health organizations to look after citizens during difficult times.
The international relationship is core when the world is experiencing recessions and disease pandemics. With good international relations, countries can coordinate and collaborate in curbing pandemics such as COVID. Indeed, most nations of the world worked together to control and prevent new COVID infections by supporting medical experts, scientists, and vaccine development agencies. Besides, people should be supportive of vaccination requirements by the government and not risk others with COVID. I was among those vaccinated with the COVID vaccine; thus, I count myself as a responsible and patriotic citizen who cares for people around me in society. Perhaps, if it were not for COVID vaccines, the disease could have caused major health problems to people on earth.
In conclusion, COVID is a 21st Century pandemic that left scares and traumas to many people on the planet. Among sectors affected by COVID were; businesses, learning institutions, political sector, social, and economic sectors. I was stressed when schools, restaurants, social places, and business enterprises were shut down during the COVID pandemic. The world is yet to recover from an economic recession caused by the disease. Apart from my family members losing their jobs, I can attest that losing a person through COVID was the most difficult moment. Governments need to invest funds and resources in medical institutions and professionals dealing with patients to mitigate the impact of any future pandemic. Also, as people in society, we need to stand together to fight any diseases without bringing politics into the picture. We all have responsibilities to protect the lives of others, especially when called upon to observe health measures such as social distancing and isolation.
References
Chandasiri, O. (2020). The COVID-19: impact on Education. Journal of Asian and African Social Science and Humanities, 6(2), 37-42.
Kalogiannidis, S. (2020). Covid impact on small business. International Journal of Social Science and Economics Invention, 6(12), 387.
Park, C. L., Russell, B. S., Fendrich, M., Finkelstein-Fox, L., Hutchison, M., & Becker, J. (2020). Americans' COVID-19 stress, coping, and adherence to CDC guidelines. Journal of general internal medicine, 35(8), 2296-2303.
Probst, T. M., Lee, H. J., & Bazzoli, A. (2020). Economic stressors and the enactment of CDC-recommended COVID-19 prevention behaviors: The impact of state-level context. Journal of Applied Psychology, 105(12), 1397.
Schmidt, T., Cloete, A., Davids, A., Makola, L., Zondi, N., & Jantjies, M. (2020). Myths, misconceptions, othering and stigmatizing responses to Covid-19 in South Africa: A rapid qualitative assessment. PloS one, 15(12), e0244420.
Siddiqui, M. Y. A., Mushtaq, K., Mohamed, M. F., Al Soub, H., Mohamedali, M. G. H., & Yousaf, Z. (2020). "Social media misinformation"—An epidemic within the COVID-19 pandemic. The American journal of tropical medicine and hygiene, 103(2), 920.
Sohrabi, C., Alsafi, Z., O'neill, N., Khan, M., Kerwan, A., Al-Jabir, A., … & Agha, R. (2020). World Health Organization declares global emergency: A review of the 2019 novel coronavirus (COVID-19). International journal of surgery, 76, 71-76.
Time is precious
don't waste it!
Get instant essay
writing help!
Plagiarism-free
guarantee
Privacy
guarantee
Secure
checkout
Money back
guarantee
Get a Free E-Book ($50 in value)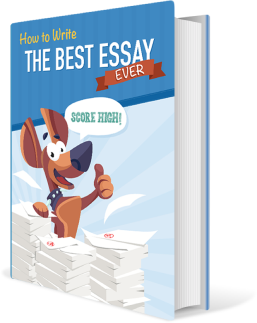 How To Write The Best Essay Ever!