Credit Cards Could Change Your Life, Essay Example
Pages: 5
Words: 1377
Essay
This Essay was written by one of our professional writers.

You are free to use it as an inspiration or a source for your own work.
College is a place to learn and one of the skills students learn is to be able to make informed choices given different alternatives. Analytical skills are an essential component of U.S. education system and an education system that doesn't instill confidence in the students and doesn't prepare them for real world is of little value. This is why credit card companies should not be banned from the campus because colleges should prepare their students for the real world, not give them temporary protection from the harsh realities of real life. U.S. is a consumerist economy. Every day we are exposed to countless marketing messages that promote all kinds of products and services imaginable. The consumer always has the ultimate choice how he or she responds to these promotional messages. Even the best of the products and services may turn out to be harmful if they are misused. Credit cards are no different in this regard and credit card companies have no less right to promote their products than other sellers of goods and services for as long as all applicable laws are observed.
If colleges feel the need to protect students from credit card companies, they are either doing a lousy job of educating their students who are not capable of making intelligent decisions or they are simply underestimating the realities of the real world. The progress has always followed with greater number of as well as more complex products and services. Moreover, every mistake is a learning opportunity and mistakes earlier in life are more beneficial as well as less costly than later in life. Credit cards are here to stay even if they change from plastic to cell phone embedded credit cards. It will be more beneficial and less costly for the students to learn about the potential drawbacks of credit cards as students rather than as professionals. Dealing with credit card issues will also bring more discipline into their lives with long term positive consequences. Many hard working students are self-dependent and without the funds available through credit card, they may not be able to afford their studies. In addition, credit cards also help them build credit history that is useful for obtaining cheaper products and services during and after college life. Some credit cards are specifically designed around student needs and offer low interest rates (Government Accountability Office).
It is naïve to assume that financial institutions do not adequately do their homework when marketing credit cards to the students. In the event that students' default rates rise, none will be more hurt economically than the credit card issuers themselves. A growing number of companies have begun to realize the importance of financial literacy and have taken steps to educate students about responsible credit card use. A study done by the Institute for Higher Education Policy claimed that some authors' assertion about college students' indebtedness is overblown by the local and national media. Another study by the Credit Research Center at Georgetown University found that students are not awash in credit card debt and the overwhelmingly majority of college students are responsible users of credit cards. Researchers also found evidence that college students who are regular credit card users are more likely to pay off their debt each month and that they have experience with credit cards prior to entering college. Some observers argue that credit cards are a reflection of changing U.S. socio-economic landscape (Blankson). Thus, students that use credit cards not only gain experience into the benefits and problems of credit cards earlier in life but are also more likely to be financial responsible later in their lives. Credit cards are an inevitable part of our lives and a wise strategy will be to expose our students to fiscal responsibility as soon as possible.
Researchers from City University of Hong Kong found that strong social networks such as those in colleges can be a great source of expert advice to the inexperienced credit card users. Students in high school and college often get their first credit cards with parents as co-sponsors due to inadequate credit history. The research shows that parental involvement in students' acquisition of credit cards significantly reduces credit card balances later on. Students whose parents co-sign their credit card applications are also more likely to have fewer credit cards and lower balances. Compulsive buying has been often pointed out as one of the most frequent outcome of credit cards but some research estimates that only a small proportion of college students are compulsive buyers (Wang and Xiao). Even if one argues that the pressure to display economic status increases the tendency to engage in compulsive purchases, the pressure is likely to increase once one has graduated college and has joined the ranks of professionals. Given this likelihood, college experience may serve as a useful exercise in financial discipline while decreasing the likelihood of more serious consequences later in life.
There have been increasing calls from the parents to impose legal restrictions on on-campus solicitation by credit card companies. An obviously better and more effective response from the parents should be to promote financial literacy but the public often goes after the easy targets in an attempt to shift the blame. A research study done to investigate the merits of increased regulation on on-campus solicitation by credit card companies had some very surprising revelations. At schools that didn't allow solicitation, the percentage of students who paid their bill in full each month was 39 percent and those that carried a monthly balance was 61 percent. In comparison, at schools that did allow solicitation, the percentage of students who paid their bill in full each month was 42.3 percent and those that carried a monthly balance was 57.7 percent. Thus, on-campus solicitation was not found to have any significant relationship with the students' financial habits. Similarly, the most used source for obtaining credit cards was direct mail at 32.9 percent. Retail stores came second at 19.1 percent, parents third at 17.7 percent while on-campus solicitation only accounted for 4.8 percent. University freshman were found to be the least financial savvy and they obtained credit cards only 2.5 percent from on-campus sources (Mansfield and Pinto). It may be reasonable to assume that the on-campus solicitation is the most direct and visible marketing approach to promoting credit cards to the students and thus, attracts more than its fair share of criticism.
Credit cards are inherent part of the U.S. socio-economic structure and almost everyone owns it at some stage in his or her life even if just for building credit history as well as the economic incentives that come with a solid credit score. A wiser approach to problems call for dealing with the problems on a priority basis and minimizing the potential of negative consequences. U.S. is the world's most consumerist economy and marketers have always found new and innovative ways to make up for regulation restrictions. Moreover, research shows that on-campus solicitation has almost no effect on the financial habits of the students and it is also one of the minor channels used by credit card companies to reach students. The solution to student debt problems is financial literacy, parents mentoring, and strong social groups that may provide guidance. Like many other goods and services, credit cards are highly useful financial products that have a potential to be misused. The cost of college education has been continuously rising and credit cards have become an important source of funding without which many students may be forced to drop out of school. It is estimated that more than 59 percent of those who have student loans also have credit cards. This shows that for the majority of the students, student loans alone will not help them meet their educational expenses (Mansfield and Pinto).
References
Blankson, Charles. "Measuring college students' choice criteria of credit cards: scale development and validation." Journal of Marketing Management April 2008: 317-344.
Government Accountability Office. "Consumer Finance: College Students and Credit Cards: GAO-01-773." GAO Reports 20 June 2001.
Mansfield, Phylis M. and Mary Beth Pinto. "Marketing Credit Cards to College Students: Will Legislation Protect Them From Excessive Debt?" Marketing Management Journal Spring 2007: 112-122.
Wang, Jeff and Jing Jian Xiao. "Buying behavior, social support and credit card indebtedness of college students." International Journal of Consumer Studies January 2009: 2-10.
Time is precious
don't waste it!
Get instant essay
writing help!
Plagiarism-free
guarantee
Privacy
guarantee
Secure
checkout
Money back
guarantee
Get a Free E-Book ($50 in value)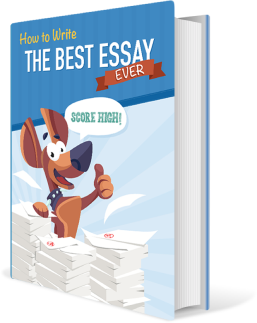 How To Write The Best Essay Ever!