Crime Mapping and Biometrics, Essay Example
Pages: 2
Words: 663
Essay
This Essay was written by one of our professional writers.

You are free to use it as an inspiration or a source for your own work.
Just as keeping pace in conventional wars means keeping pace with technological development, so it is in society's wars against domestic and international crime. And just as in war identifying who and where your enemies are is vital, so too is the identification of who and where the criminals are. That means having maps and having systems of identification. This paper discusses briefly two of the newest maps and IDs in use by civilian law enforcement.
For over a hundred and fifty years, crime mapping was exactly what it sounded like (Charmard, 2006). Crimes maps located where crimes had taken place. But with the growth of computer-networks linking police departments and their officers, crime maps are now available to many law enforcement agencies in both real time and in digital archives. From this we can see that although crime maps will still often resemble an ordinary map with recognizable features, they will also come with any number of statistical parameters available with the click of a mouse or touchscreen. Hot spots can be highlighted according to available data-streams as well. Trends (or the lack of trends) are recognized visually or demonstrated graphically.
Currently, crime mapping still uses proprietary technology, and although it is increasingly reasonably priced and within most police department budgets, considerable training and man-hours are required to learn and, most importantly, to take the time to input data and then study the results to draw helpful conclusions from them. But proprietary systems are not always compatible with each other, limiting their use. Because of these problems, crime mapping is not universal, and some smaller police departments have stopped making them. Others have declined to get involved at all. The overall sense among the police is that crime mapping is best left to larger departments with the manpower to fully exploit the technology. However, crime mapping 2.0 is on the horizon: its integration with social networks, with mapping-data input provided by the public using open-source software. In this scenario, Web-based smartphone apps would lead the process of widespread official adaption, with individual police officers and departments gradually getting onboard. A hypothetical example might be the connecting of London's Facewatch systems with Google maps. (Facewatch, 2011).
Biometrics is more about preventing crime by making it impractical for criminals to act. In brief, biometrics is the science of personal identification, a radical update and expansion of the fingerprint. The basis of its application to crime and crime prevention needs little elaboration. Data inputs are direct: staring into an iris- or retinal-scanner; placing a finger or palm on a pad-reader; face-, walk-, gait-, and vein-identification; and even (in extreme cases) the use of bodily fluids. The regular use of biometrics is predicated on speed, convenience, accuracy, and economy, all of which are arguably achieved by eliminating or reducing the need for ID badges and computer passwords. Such systems increasingly need less training to monitor.
Being based on technology we can expect these systems, which are also still proprietary, to become cheaper and better and finally to make their way to smartphones, iPads, and laptops, using apps available on the Web for free in conjunction with low-priced hardware add-ons.
As with any new technology, there are real and potential drawbacks. In biometrics, probably the biggest obstacle is social acceptance based on the perception of intrusiveness. There will soon be the larger problem of the use of biometric data to screen and reject applicants, employees, and customers for underlying health problems, or potential genetic defects. For the foreseeably near future such systems will continue to be found only where security defines the site and the work done, with merchants and non-secure employers sitting out the legal battles.
Crime mapping and biometrics are no grounds for complacency. Criminals will use these same tools to identify friends and uncover foes. The battle between cops and robbers will go on.
References
Chamard, S. (2006). The history of crime mapping and its use by american police departments. Retrieved from http://justice.uaa.alaska.edu/forum/23/3fall2006/a_crimemapping.html
Facewatch: Together we will beat crime. (2011). Retrieved from http://facewatch.co.uk/cms/how-does-it-work/
Time is precious
don't waste it!
Get instant essay
writing help!
Plagiarism-free
guarantee
Privacy
guarantee
Secure
checkout
Money back
guarantee
Get a Free E-Book ($50 in value)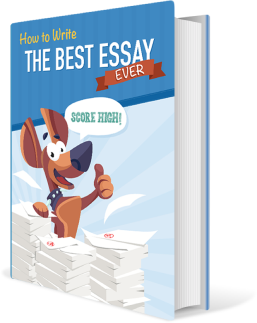 How To Write The Best Essay Ever!