Critical Insight: Adnan's Secret, Creative Essay Example
This Creative Essay was written by one of our professional writers.

You are free to use it as an inspiration or a source for your own work.
In Maxime Rose Schnur's short story "Adnan's Secret," social responsibility is a key theme which drives the behavior and the ultimate decision of its protagonist. The story revolves around Adnan, who is a Turkish government official. While driving with his wife, Adnan has a car accident that causes a family's cart of potatoes to fall over, killing an old woman. Instead of taking responsibility for the accident, Adnan flees the scene and returns to Istanbul. However, he is consumed by guilt and decides to return to the village to make amends to the family he has harmed. In this respect, Adnan is motivated by community and society: he understands that what he has done  has brought irreparable pain to a family, and must resolve this crisis by confronting those upon he who has inflicted such a tragic loss.
The narrative thus focuses on the way our actions affect others, and it becomes a reflection on social responsibility, to the extent that Adnan's decision to return to the family and take responsibility for the accident he causes demonstrates the primacy of bonds to others in a community. These are a set of norms and obligations which are created by living with others in a society. However, these norms and obligations can take different forms. For example, although Adnan has caused this accident, by initially fleeing from the scene he is in fact creating a type of social responsibility upon the family he has harmed, to the extent that this family will seek to avenge the death of their family member. Adnan thus recognizes that the family of the old woman will seek their own form of justice, and that they will likely come after him. Despite this, he returns to the village, showing courage in the face of potential danger. This is seen when he says, "In your country, everything is the courts, but for my people, justice is done by families. Cruel and quick." (Schnur) Social responsibility accordingly operates in the story on multiple levels, since after the accident Adnan is arguably not just caught up in regret for what he has done, but also understands that he could be the victim of a type of blood vengeance for having flown from the scene of the accident. Adnan belongs to a community, and by having killing another member of this community, although accidentally, this act in itself will produce its own series of effects.
Adnan's ultimate decision to return to the scene of the accident and the village where it has taken place is thus an acknowledgement of the effects our actions have on others and the sense in which we are obliged to recognize the effects we cause in a society. In other words, Adnan recognizes that his actions have consequences, not just for himself but for others as well. He takes responsibility for those consequences and makes an effort to right the wrongs that he has caused. This is seen when he says, "I killed an old woman." He acknowledges the gravity of his actions and the impact they have had on the family of the old woman, and it is this realization which brings him to return to the village, facing the consequences, even though he knows that this could lead to his own death. Namely, Adnan, when he returns to the village, does not know if the family will kill him immediately for killing the matriarch of the family and having fled the scene of the accident. It is precisely this recognition of his social responsibility that leads to the family forgiving him, as Schnur recounts: "Only a very brave man would come here. Because you came back, my family forgives you." There is a type of social interaction and exchange occurring here, which is the result of admitting one's guilt to others and then being forgiven for it. But to reach the point of forgiveness it is necessary to demonstrate one's sincere regret to the community. This is what Adnan has done by returning to the village, thus showing a courage and bravery that is an expression of his regret at the same time, which in turn shows his commitments to social responsibility over his own self-interests.
Certainly, it could also be argued that what motivates Adnan to return to the village is not just a sense of social responsibility, but a sense of individual responsibility. For example, Adnan initially acts according to his own individual interests, returning to Istanbul after the accident. Furthermore, Adnan describes the internal torment he felt, being unable to sleep reflecting on his ultimately cowardly actions. In this sense, there is a great sense of personal and individual responsibility to Adnan's actions: he thinks about what he has done and feels regret for it. But ultimately his decision to return to the village is an act of social responsibility, because he presents himself to the family in grief. He understands he has wronged them horribly, and gives himself over to them, regardless of the potential consequences. And this is precisely what makes the guiding motivation of Adnan's decision an obligation and social responsibility that is our obligation to those we co-exist with in a society.
Adnan has wronged others, and understands his debt to others to correct this wrong. By doing so, he is subsequently forgiven. Maxime Schnur's "Adnan's Secret" is thus a powerful account of our obligations to others, and how the recognition of this obligation creates even more powerful bonds of community.
Works Cited
Schnur, Maxine. "Adnan's Secret." In The Kindness of Strangers.
Stuck with your Creative Essay?
Get in touch with one of our experts for instant help!
Messenger
Live chat
Time is precious
don't waste it!
Get instant essay
writing help!
Plagiarism-free
guarantee
Privacy
guarantee
Secure
checkout
Money back
guarantee
Get a Free E-Book ($50 in value)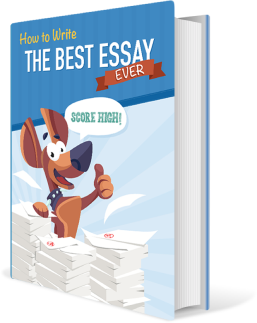 How To Write The Best Essay Ever!