Naturalism in Gender and Theater, Creative Essay Example
This Creative Essay was written by one of our professional writers.

You are free to use it as an inspiration or a source for your own work.
In this review essay, I will explore the theme of women's captivity in the works of Henrik Ibsen, August Strindberg, and Maria Irene Fornes. I will primarily focus on Ibsen's Heroines, Strindberg and Love, and Fornes' play Mud. These works delve into the struggles faced by women in their societies and explore how their environment and genetics influence women's circumstances and actions.
Ibsen's Heroines examines the problems of independence and emancipation for women, which are rooted in psychological situations rather than just social and economic spheres (Andreas-Salomé, 2). Ibsen's metaphors and imagery revolve around women being held captive by the confines of their minds, homes, and cultures. Yet, Strindberg disguises his blatant sexism by framing it in terms of evolution to appear more scientific and neutral. In contrast, Maria Irene Fornes' Mud is a feminist and expressionist play that explores the struggle of women to achieve equality.
All three writers utilize their lived experiences to influence their writing and broach the subject of women's captivity, both literal and metaphorical. I will compare and contrast these writers' approaches towards women's imprisonment, how they justify their views of women through naturalism, and whether they are justified. I will also examine how much one's heredity and social environment determine one's character and whether external factors do not bring about any verifiable personality differences.
Regarding the plays' characters, Ibsen's Heroines features female figures that reflect women's dilemmas in general, whereas Strindberg's characters directly mirror women's universal difficulties. Fornes' play, Mud, features three characters: Mae, a lively young lady. Lloyd, a young guy with a pure heart and a philosophical outlook, and Henry, a big man with an innate sense of dignity and a deep intellect (Forne, 1). The performance takes place in a wooden chamber perched on a rocky outcrop. The terrain on and around the peninsula is red and soft, and the wood has the appearance and feel of sun-dried bone. There is no vegetation; a large fireplace matches the walls and flooring in color and pattern.
I will also explore whether it is possible to depict realism without creating a naturalistic performance. Through the interpenetration of these works, I will illuminate the theme of women's captivity and how it is explored through different lenses in each play (Martinus, 5). While all three writers examine the trappings surrounding women that are inherent in one way or another, they each approach the subject with a unique perspective that sheds light on different aspects of the struggle for female emancipation.
I will delve into the historical context of each play and how it influences the writers' views on women's captivity. For example, Ibsen's Heroines was written when women's rights were becoming a more important topic of discussion, and women were fighting for more freedom and independence. Strindberg, on the other hand, wrote Love during a time when women's roles in society were still minimal, and their primary purpose was seen as being a wife and mother.
Furthermore, I will examine how these plays' themes of women's captivity and struggle for emancipation relate to contemporary discussions on feminism and gender equality. I will explore whether the issues faced by women in these plays are still relevant today and how much progress has been made toward achieving gender equality. I will also analyze the representation of women in these works and whether they perpetuate harmful stereotypes or offer a more nuanced and complex portrayal of women.
In conclusion, this review essay will explore the theme of women's captivity in the works of Henrik Ibsen, August Strindberg, and Maria Irene Fornes. Through analyzing their plays, examining their historical context, and exploring their relevance to contemporary discussions on feminism and gender equality, I hope to shed light on women's struggles and progress toward achieving gender equality.
Works Cited
Andreas-Salomé, Lou & Mandel, Siegfried. Henrik, Ibsen. Heroines Forne, Maria. Mud.
Martinus, Eivor. Strindberg August. "LitCharts."LitCharts, www.litcharts.com/lit/miss-julie/author-s-preface.
Stuck with your Creative Essay?
Get in touch with one of our experts for instant help!
Messenger
Live chat
Time is precious
don't waste it!
Get instant essay
writing help!
Plagiarism-free
guarantee
Privacy
guarantee
Secure
checkout
Money back
guarantee
Get a Free E-Book ($50 in value)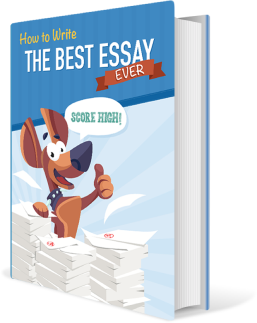 How To Write The Best Essay Ever!