Critical Thinking About Deodorant, Research Paper Example
This Research Paper was written by one of our professional writers.

You are free to use it as an inspiration or a source for your own work.
The earliest definition of what a deodorant is came from A Students Companion text, which informs that it was a substance used to prevents evil smell, but whether this definition stands today, if not what really is a deodorant, what are its compositions, how does it affects the health of employees and the overall environment during production, are consumers protected by the labeling procedure and other government regulation, and what are the other governmental responsibilities are in place to ensure continuity.
According to Chemistry Explained (2011), deodorants and antiperspirants are usually classified not together, but the former actually does not remove odor, but simply mask them or inhibit the microorganisms that promotes the body odor, while deodorants in general include general include several strong perfumes often minty or flavored and exhibiting characteristics that decreases the levels of perspiration.
Under arm perspiration according Chemistry Explained (2011), emanate from the epocrine or eccrine glands which get cooled during the removal of the excessive heat during perspiration. However, within the perspiration, perfumes, fatty acids and excessive salts exists in varying amounts, and only active ingredients of antiperspirant such as Aluminum Chloride (Al) , can deactivate the cells in the epidermis and help to close the ducts in the sweat glands.
According to Chemistry Explained (2011), the closure of swear ducts occur as a result of the Aluminum ion being released from the Aluminum Chloride compound and becoming absorbed within the cells of the epidermis.
Manufacturing Deodorants like antiperspirants are generally water in oil or water in silicone emulsion that contain active ingredients , emulsifiers, gelling, suspending or thickening agents, emollients, preservatives, , colorants and fragrance , according to Silverson Machines Inc (2012).
In the manufacture of the product, formulations and ingredients vary, depending on whether the final product will be supplied as gel, stick or in aerosol form, according to Silverson Machines Inc. (2012), but the basic format is usually the same.
Plant Operators normally charges the vessels with solvents like alcohol, propylene glycol, or silicone such as dimethicone, and then follow up with the continuous phase where flake powder ingredients like cetyl alcohol to disperse the materials.
Active ingredients are normally then added in the disperse phase, according to Silverson Machines Inc. (2012), but in some cases it can be delayed, then followed by the injection of suspending agents like bentonite, so that two phases are mixed into an emulsion, while gelling agents or polymers are continuously injected to give structure to the stick products.
In the final phase of the production process, operators are provided with fragrance and colorings, base on the demands being made by the markets as well as distributors and marketing specialist in different regions.
In order to package the product in the sizes and quantities required, plant supervisors has tom ensure the batch of deodorant is cooled for a set period of time, according to Silverson Machines In. (2012),
Sourcing of Raw Materials The materials for reach batch of products may be purchased locally as well as imported using Just In Time (JIT) inventory order processing systems, which reduces operating and the final cost of the product to the consumers, bringing the materials in from suppliers when they are needed to actually produced the final products.
Many customers having their deodorants at prices that seems economical to them, are usually as a result of effecting strategic planning by business leaders in the deodorant manufacturing industry.
Materials like alcohol may be purchased from chemical plants, which have to follow special manufacturing guidelines in order to ensure safety of personnel, equipments and the environment being operated. Manufacturers have to ensure their products meet store specifications, which include colour, density, melting point, freezing point, percentage of the active and inert ingredients, purity and weight, which all must be stated on shipping documents before 5the products are shipped to respective customers.
Deodorants are manufactured by chemicals that contain the active ingredients, but these raw materials have to be shipped in specific package list which are often sent to the buyers several days in advance of the actual products being shipped. .
On arrival whether by ship or air, raw materials are checked off by shipping and plant personnel against the shipping documents received to ensure what has been ordered was actually sent, as well as to ensure final payments can authorized.
Suspending agent like Bentonite are produced in powered form at plant locations that may generated hazards for workers, and the environment, especially in terms of lungs disease, but companies buying from these suppliers often insist of buying from manufacturers using good manufacturing standards, to ensure when materials are shipped, they can be received with utmost confidence and used to manufacture the type of deodorants consumers dearly desire to purchase.
Similarly, plants using raw materials like Bentonite fragrances will always need to operate accident proof, as acquired by government regulators locally and nationally, as these materials are required in small quantities at very high prices. Thus material may also be highly flammable, and requiring special storage conditions when shipped may or air freight to customers in diverse locations.
Potentially, in the manufacturers of deodorants, mixing tanks and other standardized equipment are required to assess and matched against the engineering processing equipment the manufacturers' specifications, so that during bath processing, the company can expect finish products with the physical and chemical qualities assured by the suppliers of the raw materials.
In cases where there are operational defects, products can be found and reimbursements will have will then have to be discussed among both entities. Consumers may find the pharmacies and supermarkets shelves will little or no stock of their favorite deodorant , should there unresolved disputes surrounding whose responsibility it was for thousands of gallons of these products damaged or work in process with little hope of recovery.
The environ can also suffer great harm in cases where batches of deodorants are defective and there are no appropriate disposal mechanism that will ensure only biodegradable waste products are dumped or whether the defect can be recycled to produce equally acceptable products.
In the normal manufacturing process for deodorant, failure of plant chemist and operators to practice excellent plant hygiene, may results in cross batch contamination, which points to carelessness by responsible operators, and the cost this time to the plant equipment, the environment as well employees directly affected, may also affect the cost of the deodorant on the market, and fines with regulatory authorities may impose..
Deodorant materials that may escape into the soil may contaminate the underground water supply as well as aquatic life, which in turn can destroy fish farmers' livelihood.
The unlikely scenario then of a deodorant plant being sued by a local group of fish farmers, may have been unthinkable at the start of the plant, but a spilling accident can make this encounter a reality. Additionally, the complexity can increase where husbands and wives or other family members who work in each area of the industry may find themselves on the defense or prosecution team
In evaluating opportunities in the changing marketing environment, one vital area of manufacturing concern all stakeholders in the deodorant section of the industry, is whether the failure to obey legal, regulatory, political or other mandate can lead to massive fines and or imprisonment.
Each raw material delivered into a plant environment should be subjected to stringent tests to ensure that it meets all regulatory requirements especially that of the EPA and OSHA or business leaders making deodorants and other products can become liable for punitive fines and imprisonment.
In terms of deodorant being safe for consumers, studies conducted by the Consumer Union (CU) and the FDA led to warnings that were are not safe, according to Fitzgerald (2011). In particular, feminine deodorant spray and other body odor controlling products according to old medical studies conducted between 1960 and 1970.
Fitzgerald (2011), informs that the cosmetic industry expanded from the under arm deodorant to more private parts of the body like the genitals, as Americans began spending as much as $ 67 m annually on approximately thirty brands, as they attempt to satisfy the paranoia of smelling good..
This reason for this massive spending according to Fitzgerald (2011) was the lack of industry regulations for cosmetics to be labeled with the ingredients they contain, due to the Federal Government not considering cosmetics as a drug because it was no associated with inflicting bodily harm to individuals.
However thus was to change by 1972, when the Consumer Report argued that deodorants were causing genital damage, and in support the FDA doctors categorically expressed their beliefs the propellants may have aided in the development of inflammation of the urethra as a result of the narrowing of the organ, pain and the retention of urine/ These symptoms they argue will eventually lead to bladder and urinary tract infections. (Fitzgerald, 2011)
Deodorants have come a long way, has an interesting history that may be more important to one future health than the product seen in cabinet and bedrooms of families across the social divide. Consumers should pay more attention to the labels supplied by manufacturers and distributors, and where necessary, become more proactive to ingredients that arte new or are causing excessive irritations, as the product now enters a paradoxical situation, by having translated from a substance that was created to prevent the generation of harmful odors to a new low, where its use has been found to inflicting damage on human genitals
Works Cited
Chemistry Explained- Foundations and Applications (12011). "Formulation Chemistry" Retrieved from< http://www.chemistryexplained.com/Fe-Ge/Formulation-Chemistry.html# Works Cited
Chemistry Explained- Foundations and Applications (12011). Formulation Chemistry Retrieved from http://www.chemistryexplained.com/Fe-Ge/Formulation-Chemistry.html#b, 05/12/11
Silverson Machines, Inc. (2012). Cosmetics & Toiletries http://edge.silverson.com/assets/PDFs/AppReports/Cosmetic/TDeodorants.pdf
Fitzgerald, A.M., (2011).Are Deodorant Safe? Old Cures < http://oldcure.com/femininesprays.htmlb >05/12/11
Silverson Machines, Inc. (2012). "Cosmetics & Toiletries" Retrieved from <http://edge.silverson.com/assets/PDFs/AppReports/Cosmetic/TDeodorants.pdf> 05/13/12
Fitzgerald, A.M., (2011)."Are Deodorants Safe? Old Cures Retrieved from: <http://oldcure.com/femininesprays.html> on 05/.12
Stuck with your Research Paper?
Get in touch with one of our experts for instant help!
Messenger
Live chat
Time is precious
don't waste it!
Get instant essay
writing help!
Plagiarism-free
guarantee
Privacy
guarantee
Secure
checkout
Money back
guarantee
Get a Free E-Book ($50 in value)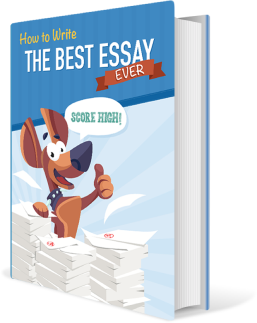 How To Write The Best Essay Ever!