Criticism of the Banking Concept of Education, Essay Example
Pages: 5
Words: 1341
Essay
This Essay was written by one of our professional writers.

You are free to use it as an inspiration or a source for your own work.
In the essay "The Sociological Imagination" C. Wright Mills (1959) examines the ways that individuals function within societies, and the effects that social constructs have on individuals. Mills is concerned with the big picture, and in understanding the intersection between the "troubles" that affect individuals and the larger social "issues" that often underpin these troubles (n.p., 1959). Mills cites several examples: a failed marriage is an individual trouble, while a high divorce rate is an issue; losing a job is a trouble; rampant unemployment is an issue. By examining life through this perspective it is possible to gain a broader and deeper understanding of how the world works. In "Pedagogy of the Oppressed," Paul Freire applies a similar sociological imagination to the issue of education; specifically, Freire addresses how education is often used as a tool for reinforcing and maintain extant social power structures, rather than as a means by which to develop the creative and logical abilities of individual students.
Pedagogy of the Oppressed addresses Freire's views on how the processes of education are constructed in specific ways, and also goes beyond this to explain how the larger sociological and historical context in which education takes place serve to establish the roles of teachers and students. Freire describes the process of education as something that is "fundamentally narrative" (p71), as if education is nothing more than a series of facts to be told by teachers to students. This view of education as a narrative process reinforces the student/teacher relationship as a one-sided affair, wherein it is only the teacher that has anything of value to offer, and students have nothing more to do than to listen passively and memorize the information being bestowed upon them.
The mechanical nature of rote memorization and repetition in this model of education has the effect of disconnecting information from its context, and therefore stripping it of meaning. Among the examples Freire mentions in this explanation are some that will be familiar to all students, such as the memorization of multiplication tables or city and state capitals. A student may be told by a teacher that a particular city is the capital of a particular state, yet such information is largely useless if the student does not understand the significance of the concept of "state capitals" in general, or what role a capital city plays in a particular state. It is information without context, and as such it fails to inspire creative or critical thinking in the minds of students.
In this model of education, writes Freire, students are nothing more than "receptacles" to be "filled" with information by teachers (p72). The best students, then, are those that are the most adept at memorizing and repeating back the information with which they are filled, and who demonstrate the greatest capacity to function as such receptacles. It is here that Freire defines the process in the simplest of terms, and one that provides a clear image by which to consider his views: he defines an educational system that is nothing more than the act of a teacher depositing information into students as "the 'banking' concept of education" (p72,). This banking concept of education provides a framework in which students are not only expected to allow themselves to be filled with the deposits give by teachers, it is the only thing they are expected to do. As Freire describes it, "the scope of action allowed to students extends only as far as receiving, filing, and storing the deposits" (p72); not only are students not asked to respond critically or creatively to these educational deposits, they are systemically discouraged from doing so by the entire structure of the educational process.
Using what Mills would define as the sociological imagination, Freire delves more deeply into the banking concept of education by placing it in a larger sociological context. Freire's purpose is not simply to describe what this banking concept is and how it functions, but also to explain why it exists and whose interests it serves. It is here that the title "Pedagogy of the Oppressed" comes into focus, as Freire argues that the entire purpose of the banking model of education is to establish and maintain relationships between oppressors and those they oppress. In the oppressor/oppressed paradigm, asserts Freire, "knowledge is a gift bestowed by those who consider themselves knowledgeable upon those who they consider to know nothing" (p72). These oppressors are engaged in "projecting an absolute ignorance onto others" which is "a characteristic of the ideology of oppression" (p72). The oppressors who place the banking model of education upon the oppressed do so because they believe they are providing a valuable service to those who would otherwise be trapped in lives of ignorance. In essence, the oppressors see themselves as doing a good thing for those they oppress, while actually doing nothing more than justifying their oppression and maintaining the imbalance of power that benefits them to the detriment of the oppressed.
This capacity, or even mandate, for oppressors to benefit from those they oppress has, of course, been addressed by many other notable figures. Among the most famous of these is Karl Marx, who wrote extensively about the nature of economic systems that serve the interests of those who hold power to the detriment of those who do not. Marx views these systems though a political lens, seeing how political systems work to maintain these economic systems and vice versa. Marx sees these structures and systems in terms of class struggles, arguing that capitalism is a system that benefits from the value of labor while generating profit for those who exploit that labor, as opposed to those who actually perform labor. Freire's views on education may not address the economic or political systems in quite the same way, but it is clear that he shares a similar view about the inherent nature of power imbalance that also informs the work of Marx.
As Freire sees it, the purpose of the banking concept of education is, in short, to "obviate thinking" (p76). In order to maintain a system whereby oppressors benefit from the oppressed, it is necessary to ensure that the oppressed do not question the validity of the system. The best way to ensure this is to remove access to the information and knowledge that, once acquired, would allow the oppressed to envision alternative systems. The desire to learn may be an innate capacity, but the possibilities available to the oppressed can best be limited by restricting the ability for critical thinking and the sense of awareness that comes with it. It is the purpose of the banking concept of education to fill students only with the knowledge and information that the oppressors deem important, and the oppressors only offer that knowledge that will ensure that the oppressed become properly "adapted" (p76) to the social expectations that suit the oppressors.
Freire pillories the banking concept of education as "the exercise of domination" (p76 ) and notes that educators themselves often do not realize that they are functioning as instruments of such domination. The banking concept of education is so common and entrenched that those who work within its framework simply see it as the way things ought to be, and perceive no alternatives. Freire does not expect or even hope that those who offer or benefit from such an approach to education will "abandon the practice" (p76), though he does suggest that those who are "truly committed to the cause of liberation must reject the banking concept in its entirety" (p77 ). Freire suggest an alternative educational model, one which he calls "problem-posing" education. In this model, students are encouraged to develop critical thinking skills and to learn to address the reality of the world as it is, rather than as oppressors wish it to be. This "liberating education" rejects mere "transferrals of information" for the ability to think and solve problems independently (p79). Only when this approach to education is established can those at the bottom of an oppressor/oppressed relationship lift themselves up and out of the circumstances of that oppression.
Time is precious
don't waste it!
Get instant essay
writing help!
Plagiarism-free
guarantee
Privacy
guarantee
Secure
checkout
Money back
guarantee
Get a Free E-Book ($50 in value)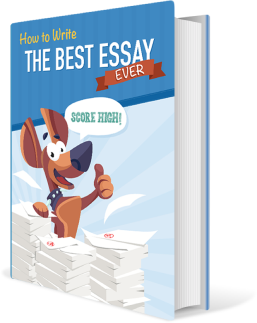 How To Write The Best Essay Ever!