Critique of a Donald Trump Speech, Essay Example
Pages: 4
Words: 1062
Essay
This Essay was written by one of our professional writers.

You are free to use it as an inspiration or a source for your own work.
Public speaking is the act of communicating directly to an audience in an organized and deliberate way for the purpose of informing, persuading, or compelling them. Public speaking is important because speech is a primary method of communication and speaking to others is a very powerful tool. A good speech has the ability to evoke change and influence decisions. The Shannon-Weaver Model is a way that effective communication between a speaker and an audience can be measured, critiqued, and improved upon. This model stresses that there are many other parts of public speaking that come into play during a speech besides the speaker and the audience and identifies these factors as noise. To us the Shannon Weaver Model, I decided to critique a speech that I attended, given by business investor and presidential candidate Donald Trump.
Beginning with describing the context (location, environment, and time), on October 19th, 2015, Trump spoke at the Convention Center in Anderson, South Carolina. The weather was chilly outside, but the speech was held indoors and was comfortable, making it easy to listen to the main speaker of the night. The speech and resulting events lasted for about an hour that evening, between 6 and 7pm.
Trump's channel, or the means of transmission of his speech, was through oral communication. Trump did not use any other type of channel to convey his message to the audience. As a presidential candidate, I believe that this was a typical choice as the country is eager to hear about how a potential president will conduct and handle himself while speaking to the nation in the future.
There were many people at the Convention Center that night to listen to Trump speak. I believe that this has a lot to do with his ethos. Ethos is a measure of a speaker's credibility. Many people may be more familiar with Trump because he has been in the public eye for quite some time as a businessman, and TV personality, and lately he has said many things that have caught extreme attention. Before a speaker can expect an audience to pay attention to what they say, they have to figure out if the audience respects them and finds them to be worthy of their trust. One must also attempt to gauge whether the audience will agree that they have the authority to speak on the subject. I believe that many members of the audience were in attendance either because they found Trump has a level of ethos that is acceptable to them or because they wanted to find out whether he could convince them that he does. Of course, as will be explained later, there were attendees who were only present to make it known their opinions of Trump having no right to attempt to become president, based on his reputation both recent and farther back in time. It is my understanding that Trump knows a great deal about money and how businesses are ran. It may be the knowledge of this part of Trump's reputation that allowed his more susceptible viewers to believe that he is credible and worthy of having residents of this country listen to his ideas about how he plans to run the country.
To build a rapport with the audience, Trump used pathos to engage them. Pathos is the emotional connection that is used to engross a group of people that a speaker is communicating to. Trump spoke to the audience about matters that were discovered to be important to his audience such as their football team and gun control laws. He also used words such as we, us, and our, to stress that he views his listeners as his equal.
I do believe that Donald Trump's speech was also built with logos and based on facts. As a speaker, Trump used research to conduct a reasoned argument to show the attendees why they should vote for him as their next president.
The receiver of Trump's speech was the audience. In his speech, the audience received his intended message on the way the polls were trending and the state of the country and world. He addressed issues such as lowering taxes and ending "Obamacare". Trump informed the receivers of his message that he wants to make it his duty to make the American dream bigger, better, stronger, and more attainable than ever before. He said he wants to made America great again, and then greater than ever before. The audience was very engaged during his speech and showed both verbal and non-verbal feedback. For instance, they would yell and scream in response to his words. Positive feedback from the crowd included loud cheering and chanting him on during various points in his oration. Negative feedback could be heard when they did not agree with statements that he made. The crowd booed Trump excessively at times, especially during moments when he spoke about events during President Obama's terms, fellow presidential candidate Hillary Clinton, or the issue of gun control. Non-verbal feedback was just as prevalent during the speech including waving signs and flags showing agreement or disapproval of both Trump's person and his views.
There was much external noise, or environmental stimuli, when Trump was speaking. This included the physical yelling and screaming of the viewers and photographers and paparazzi taking pictures. Throughout all of the external noise, Trump was able to stay on task and deliver his speech. A woman fainted in the audience, which caused a bit of commotion. The woman ended up being ok, and the speech never paused.
I do not believe that there were any instances of semantical noise, which would be noise caused by Trump in the way of unrecognizable speech or jargon that the audience would not be able to understand. Using layperson's language and attempting to involve the audience by using words like "us" and "we" helped to keep semantical noise out of the speech.
For the reasons above I believe that Donald Trump is an exceptional speaker. He was good at getting his point across despite that noise that was going on around him, and he was able to use ethos, pathos, and logos to his advantage. The Shannon-Weaver Model is a great model to describe and critique a speaker-audience relationship. With this model, speakers can learn to be more effective in this method of communication, as public speaking will always be considered a powerful and compelling art form.
Time is precious
don't waste it!
Get instant essay
writing help!
Plagiarism-free
guarantee
Privacy
guarantee
Secure
checkout
Money back
guarantee
Get a Free E-Book ($50 in value)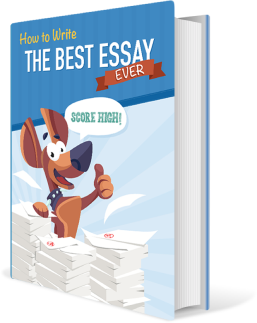 How To Write The Best Essay Ever!