Currency, Interest Rates, and GDP, Essay Example
Pages: 4
Words: 1063
Essay
This Essay was written by one of our professional writers.

You are free to use it as an inspiration or a source for your own work.
 Kosovo's national currency is Euro. Euro follows a flexible exchange rate system because European Union believes that only flexible exchange rate system allows a monetary policy to effectively achieve domestic objectives (Smaghi, 2007). As of April 23rd, 2012, Euro was being exchanged against the U.S. Dollar at the rate of 1 Euro for 1.32 Dollars , against Japanese Yen at the rate of 1 Euro for 107 Yens, and against South Korean Won at the rate of 1 Euro for 1,493 Wons (fx-rate). The first chart (Yahoo! Finance) on the right shows the 3 year historical relationship between the Euro and the U.S. Dollar. The Euro continued to depreciate against the Dollar until late 2010 when it suddenly started rising in value and reached its peak a little before mid-2010. From, there it against started depreciating until May 2011 and since then has been appreciating once again. There are numerous factors that may explain the cyclical relationship between the Euro and the Dollar. The Euro's decline against the Dollar could be explained by rising U.S. exports to Europe which increased the demand for U.S. Dollar. The European debt crisis involving members such as Spain, Italy, and Portugal also created uncertainty and caused lack of investors' confidence in the Euro's future. Some of them might have responded by moving from Euro reserves to U.S. Dollar. The third reason might have been high inflation rates in some countries such as Greece which also decreased the appeal of Euro to foreign investors.
The second chart shows the three-year historical relationship between the Euro and the Japanese Yen. The Euro has overall depreciated in value against Japanese Yen over the last three years. Japan is a major exporter to the European Union which includes automobiles. The appreciation of Yen against the Euro may reflect the fact that Japan has traditionally enjoyed strong trade surpluses against Europe though the relationship has been becoming balanced in recent years (European Commission). The second reason may be that inflation in Japan has been lower than in Europe, hence, Japanese Yen has been more attractive investment as compared to Europe. The third reason is Greek bailout which caused Euro to depreciate against Yen because it increased the investment risk in Euro (Bennett, 2012).
Euro has also been depreciating against the Korean Won. This is not surprising because Asia has fared better than Europe in the recent financial crisis and South Korea has been emerging as a major player in automobile and consumer electronics sectors. These two factors also help explain Won's appreciation. In addition, Won has also been appreciating because government officials believe low Won values have served South Korean exporters enough so they are willing to let the currency appreciate (Oliver & Jung-a, 2011). The 30 days forward rates for Euro against the Dollar are 1.56(Bid) and 1.69(Ask). Similarly, the 30 days forward rates for Euro against the Yen are -19.2(Bid) and -12.8(Ask) (FX Street) [1].
Kosovo's GDP was $5 billion and $6 billion in 2010 and 2011, respectively. In comparison, Euro area's GDP was $12.41 trillion and $12.15 trillion during the same period. Japan's GDP was $5.03 trillion and $5.46 trillion and South Korea's GDP was $834 billion and $1.01 trillion in 2010 and 2011, respectively. USA GDP was $14.05 and $14.49 trillion in 2010 and 2011, respectively. Kosovo's current account figures were not available (World Bank). U.S. interest rate has been 0.25 percent and Japan's interest rate has been 0.1 percent over the last three years. Euro area interest rate was 1 percent until mid-May in 2011 when it was raised to 1.25 percent and later to 1.5 percent. Now it is back to 1 percent. South Korean interest rate was 2 percent until first half of 2010 but since then the central bank has gradually raised it and now it sits at 3.25 percent.
Kosovo's GDP is quite small as compared to USA, Europe, Japan, and even Korea which has the lowest GDP of all the countries in the group. Even South Korea's 2011 GDP exceeded the $1 trillion mark while Kosovo's 2011 GDP was only $6 billion. But because Kosovo's GDP is so small as compared to the other countries, the country achieved higher GDP growth rate which was 20 percent between 2010 and 2011. As far as interest rates are concerned, most of the countries have kept their interest rates unchanged or changed them only occasionally with the exception of Euro area and South Korea. South Korea has the highest interest rate which may explain that the government might have been concerned about inflation and want to slow down the country's economic growth rate before it gets out of hand. On the other hand, USA and Euro area have been keeping interest rates low because they want to stimulate their economies and quickly recover in the aftermath of the financial crisis. Japan's low interest rate also implies the country's efforts to revive its economy which has not only suffered due to the financial crisis but also due to the tsunami.
Kosovo doesn't have independent monetary policy because it follows Euro, thus, is dependent upon the Euro Bank's policies. Since Euro has been depreciating against most currencies, it has been a positive news for Kosovo since it makes its exports cheaper for international buyers. The government has been increasing public expenditure since 2009 that does increase budget deficit but has also contributed towards lower unemployment and higher consumption activities. The country has a small export base, thus, the international affairs do not have significant impact on its economy. The government has also been lowering taxes on businesses to spur economic growth including VAT though that may further expand the budget deficit.
References
Bennett, A. (2012, February 15). Euro Depreciates Against Dollar, Yen Amid Delay in Greece Bailout Package. Retrieved April 23, 2012, from http://www.bloomberg.com/news/2012-02-14/euro-trades-near-week-low-before-finance-ministers-talk-on-greece-bailout.html
European Commission. (n.d.). Japan. Retrieved April 23, 2012, from http://ec.europa.eu/trade/creating-opportunities/bilateral-relations/countries/japan/
FX Street. (n.d.). Forward Rates. Retrieved April 23, 2012, from http://www.fxstreet.com/rates-charts/forward-rates/
fx-rate. (n.d.). Euro Exchange Rates. Retrieved April 23, 2012, from http://fx-rate.net/EUR/
Oliver, C., & Jung-a, S. (2011, July 11). Volte-face on won as Seoul fights inflation. Retrieved April 23, 2012, from http://www.ft.com/cms/s/0/df74fd04-aba3-11e0-8a64-00144feabdc0.html#axzz1sw9BPg4T
Smaghi, L. B. (2007, September 21). The exchange rate policy of the Euro. Retrieved April 23, 2012, from http://www.ecb.int/press/key/date/2007/html/sp070921.en.html
World Bank. (n.d.). Databank. Retrieved April 23, 2012, from http://databank.worldbank.org/ddp/home.do?Step=3&id=4
Yahoo! Finance. (n.d.). Currencies Center. Retrieved April 23, 2012, from http://finance.yahoo.com/currency-investing
[1] Forward Rates for Euro/Won could not be located on the web
Time is precious
don't waste it!
Get instant essay
writing help!
Plagiarism-free
guarantee
Privacy
guarantee
Secure
checkout
Money back
guarantee
Get a Free E-Book ($50 in value)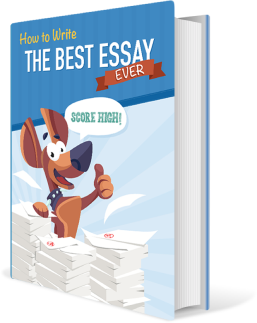 How To Write The Best Essay Ever!