Cyber-Crimes and Their Impacts: A Review, Research Paper Example
This Research Paper was written by one of our professional writers.

You are free to use it as an inspiration or a source for your own work.
Computer crimes refer to criminal activities accomplished using computers and a network to facilitate unauthorized access with the intention of altering, deleting, or damaging computer information (Easttom, 2012). The four most common categories of computer crime include computer as a target, computers as incidental to crime, computers as crime instruments and crimes associated with computer prevalence (Ibid).
Crimes that involve the computer as a target are varied. These include offences such as theft of marketing information including pricing data, customer lists or marketing plans, or blackmail as per data obtained from computerized files such as medical information, sexual preference and personal history (Saini, Rao & Panda, 2012). Computer as a Target crimes also entail intellectual property sabotage, sabotage of pricing, marketing, personnel data, operating systems and programs. The objective of such crimes by a criminal would be to create chaos in a business' operations or impede a business. Unauthorized access to government or criminal justice records also fall under crimes directly targeting the computer. A vivid example of the Computer as the Target occurred on February 7, 2000 (Easttom, 2012). The criminal activity involved attack of Yahoo! Website causing a shutdown of the services for about three hours.
The Computer as the Crime Instrumentality involves a criminal introducing new programming instructions to interfere with the computer's analytical processes, thus facilitating the offence as noted by Finklea and Theohary (2012). It can also involve a criminal changing legitimate computer processes for unlawful uses. Crimes in this case include fraudulent use of ATM accounts and cards, transfer or conversion of accounts, fraud from computer transactions, and theft of money from accrual, and telecommunications fraud. An example in this case is the increasing problem of criminals using cellular phones to electronically bill charges to other customers (Ibid). The criminals here get electronically billing identification codes with the aid of scanning devices.
Computer as Incidental to the Crime crimes involves the computer facilitating the crime rather than conducting the illegal transaction (Easttom, 2012). In this category, crimes such as money laundering facilitated by the computer are an excellent example. Another crime in this category involves child pornography. The advancement of computer technology has seen the exchange of information by child pornographers via BBSs. The U.S. Customs agents recently raided 40 areas in 15 States, which were receiving child pornography information from a Denmark-based BBS (Ibid).
Crimes Associated with Computers' Prevalence are those that occur because of the presence of computers (Easttom, 2012). The widespread availability and growth of microcomputers leads to new traditional crime versions. Crimes falling in this category include software counterfeiting/piracy, counterfeit equipment, copyright violation of computer programs, theft of technological equipment and black market programs and equipment. In the year 2011, Bonnie, a senior attorney for the Microsoft legal affairs reported that the company was losing a lot of money because criminals were stealing the Company's IP (Perreault & Toronto, 2013).
The most common forms of digital crime include hacking, theft, cyber stalking, and identity theft amongst others (Perreault & Toronto, 2013). In hacking a criminal breaks into a victims computer, thus accessing sensitive or personal information. In theft, an individual violates copyrights, thereby downloading movies, games, software, and music. Cyber stalking involves an online harassment where a victim is under a barrage of emails and online messages (Ibid). Identity theft involves a criminal accessing data about an individual's credit card, bank account, debit card, Social Security, and other sensitive information to steal money or purchase things online using the victim's name.
At present identify theft is a cyber crime activity that presents the greatest threat (Perreault & Toronto, 2013). The scenario happens because many criminals target to amass money from victims, and in conjunction with the fact that the use of cellular phones has increased a lot. Criminals often use their phones to carry out theft of the victim's money by acting as they are them.
The U.S. government combats cyber crime through DHS, U.S. Immigration and Customs Enforcement and U.S. Secret Service, which have special divisions that combat cyber crime (Hathaway et al., 2012). The government also combats cyber crime through legislation at the state as well as at the federal government levels. The department of justice has the Computer Crime and Intellectual Property Section, which fights computer crimes (Ibid). Law enforcement agencies can address computer crimes through development of programs that help in locating computers of the criminals to easily arrest them and prevent computer crimes.
References
Easttom, W. C. (2012). Computer security fundamentals. Pearson Education India.
Finklea, K. M., & Theohary, C. A. (2012, May). Cybercrime: conceptual issues for congress and US law enforcement. Congressional Research Service, Library of Congress.
Hathaway, O. A., Crootof, R., Levitz, P., Proctor, H., Nowlan, A. E., Perdue, W., & Spiegel, J. (2012). The law of cyber-attack.
Perreault, S., & Toronto, M. (2013). Police-reported crime statistics in Canada, 2012. Juristat, 3, 85-002.
Saini, H., Rao, Y. S., & Panda, T. C. (2012). Cyber-crimes and their impacts: A review. International Journal of Engineering Research and Applications, 2, 202-209.
Stuck with your Research Paper?
Get in touch with one of our experts for instant help!
Messenger
Live chat
Time is precious
don't waste it!
Get instant essay
writing help!
Plagiarism-free
guarantee
Privacy
guarantee
Secure
checkout
Money back
guarantee
Get a Free E-Book ($50 in value)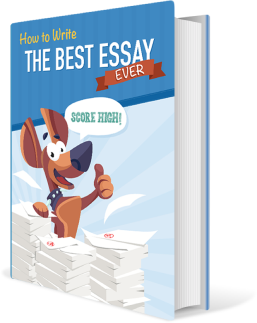 How To Write The Best Essay Ever!