Death Penalty Facts, Essay Example
Pages: 6
Words: 1754
Essay
This Essay was written by one of our professional writers.

You are free to use it as an inspiration or a source for your own work.
The question as to whether an individual has a right to life has been a topic under debate for centuries. Starting with the Hammurabi Code, human law has cited the concept of punishment by death, which was implemented to rid the population of murderous criminals. However, since this early time, people have begun to debate both the ethics and financial benefit related to the death penalty. Many countries across the world have made the death penalty illegal because these governments believe that death as a punishment is too harsh and inhumane. Ultimately, the death penalty should be made illegal in the United States because this would protect the rights of the prisoner, save the country money, and uphold ethical conditions in the criminal justice system. Therefore, it is necessary to promote the dissolution of the Death Penalty under federal law in the United States.
First, it is important to consider that each individual has the right to live and that taking this ability away appears to be a violation of basic rights. "According to the UN Universal Declaration of Human Rights everyone has the right to life, liberty and security of person. As yet, there is no general prohibition against the death penalty in international law" (Ministry of Culture 1). By subjecting an individual to punishment that takes their life, their human rights are being violated. It is important to consider that governments that take away this most basic right can be considered as acting unethically. Thus, in order to enact a justice system that is truly just, it is necessary for countries to end the death penalty. The right to one's life is similar to the assumption that an individual should be considered innocent until proven guilty in the United States. By issuing the death penalty, prisoners have less time to show beyond reasonable doubt that they are not guilty. Therefore, additional ethical violations are taken against the prisoner.
An additional ethical problem that should be considered when applying the death penalty is that it often prevents innocent individuals from being able to clear their names. In some instances, suspects have been put to death several months before evidence was found that proves their innocence (Kronenwetter 78). Once this mistake has been made and life has been taken away, there is no way to undo this error. Thus, sentencing an individual to the death penalty should show that, beyond doubt, they are responsible for the crime and the death penalty is the more reasonable sentence. However, this is often not the case, and the death penalty is applied erroneously. To save the lives of both the guilty and the innocent, it is therefore necessary for the death penalty to be discontinued.
A third ethical implication of eliminating the death penalty is that it will allow for the development and application of more effective punishment and rehabilitation programs for criminals. While it is beneficial to sentence some individuals to punishment in the form of a prison program, it is also valuable to consider the positive consequences of using rehabilitation programs. Many individuals end up in prison due to previous trauma and formative experiences (Stuart 15). By implementing rehabilitation programs, it is possible to make a prisoner understand the errors of his or her ways, and to permanently change into a productive member of society. The purpose of the law enforcement system is supposed to be altering the behaviors of people in a manner that will allow them to return to life outside of jail, contribute to society, and avoid repeat offenses. However, there is an unfair focus on punishment instead, which does nothing to quell negative behaviors and make society safer. It is therefore valuable to support the replace of the death penalty with an increase in rehabilitation programs to help return prisoners to the outside world as crime free individuals with new perspectives on life.
Studies have shown that not only is the death penalty not effective, it is also more expensive to conduct compared to non-death penalty cases. In the state of Kansas, "Counted death penalty case costs through to execution and found that the median death penalty case costs $1.26 million. Non-death penalty cases were counted through to the end of incarceration and were found to have a median cost of $740,000 (Death Penalty Information Center). Therefore, states and the federal government could save money by avoiding the death penalty. These funds can be retained within the criminal justice system in order to better fund prisons or rehabilitation programs. Since it is less expensive to support a criminal in prison for his or her entire life than to end life, it is more affordable to forgo the death penalty and instead pass sentences that would subject an individual to prison for life. This would also be the most ethical option because a life would be saved and individuals in the community will be protected from dangerous criminals.
Due to the structure of government in the United States, there are advantages of banning the death penalty on the national level. Currently, the federal government has given power to the states with regards to their ability to allow or ban the death penalty. Such decisions are even made by the state with regards to medical euthanasia. In the case of physician assisted suicide, there is much evidence for the benefit of this process. Many patients, for example, argue that providing patients the right to engage in physician assisted suicide should be considered a basic human right. Those who have endured pain and suffering over long periods of time recognize that prolonged treatment is often associated with a poor quality of life in addition to exorbitant hospital expenses. Individuals that argue against physician assisted suicide often maintain the belief that life is precious and according to religious values, it would not be reasonable to take control over life and death decisions. It is therefore necessary to contrast the ethics of the death penalty to the ethics of physician suicide. In both instances, the right to life should be decided by the individual who this decision impacts. Individuals are therefore fighting for the ability for terminally ill patients to have the "right to death", while it is more challenging to convince politicians that individuals should also have a "right to life" (Amnesty USA). In both cases, it should be the responsibility of the individual to decide whether or not their life must be extinguished. According to the principles of utilitarianism, criminals do not have the right to be in society if they can cause harm to others. Therefore, the best response to achieve a solution aligned with utilitarian principles would be to allow the criminal to live while locking him out of society to prevent him from causing harm to others.
Other people believe that it is important to continue to allow the death penalty because it constitutes as an ideal punishment for those that truly deserve it. Ancient law, such as Hammurabi's Code reads, "An eye for an eye, and a tooth for a tooth" (Hammurabi's Code). Thus, in this society, a fitting punishment for murder would be the death of the perpetrator. In this manner, criminals would be removed from society. However, modern analyses of such ancient rules have revealed that harsh punishment does not necessarily reduce the frequency of crime in society. While ancient law like the Hammurabi's Code set the context for discussion concerning the need for the punishment to fit the crime, it did not incorporate the understanding of the value of rehabilitation in criminal justice that we are aware of today. Therefore, the belief that murder to punish murder is archaic and not aligned with a modern understanding of justice.
Others that believe that it is important to continue to allow the death penalty believes that it should be in place because prisoners should have the right to choose whether they will die or remain in prison for the remainder of their lives. Some individuals consider that life in prison may appear more challenging than facing the death penalty, which would allow many criminals to choose death instead of living their lives behind bars. These individuals argue that allowing this choice is the most ethical decision because while it shows that a punishment must still be applied, it enables the prisoners to select their preferred option. The right to life approach regarding this manner assumes that all prisoners would rather live life in prison that die. However, for some, this is not true. Thus, giving these individuals the choice to choose would allow them to have more options. On the other hand, it would be important to not allow these individuals to make this decision because it is likely that many of them need counseling or have become depressed, which would lead to them making a decision that they are not in the sound mind to do. Furthermore, as discussed, allowing prisoners to decide to end their own lives may contribute to a rise in the cost of maintaining prisons. Thus, to uphold the rights of prisoners and to support the finances of the criminal justice system, it would be more effective to not allow prisoners the choice to live or die in this context.
In conclusion, it is more beneficial to allow prisoners to live than die. Preserving life and rehabilitating criminals are two ethical reinforcement of the need for this initiative to succeed. Not only will prohibiting the death penalty give innocent individuals the ability to be cleared by evidence, it will also save the criminal justice system money, which will enable it to develop more effective programs that will help its prisoners understand the errors of their ways. Overall, it is not the power of the government to decide who should live and who should die. Rather, it is their power to assign punishment or rehabilitation based on the severity of the crime and continuing protecting members of society in this manner.
Works Cited
Amnesty USA. Death Penalty Facts. 2012. Web. 12 December 2015.       <http://www.amnestyusa.org/pdfs/DeathPenaltyFactsMay2012.pdf>
Death Penalty Information Center. Costs of the Death Penalty. N.D. Web. 12 December 2015. <http://www.deathpenaltyinfo.org/costs-death-penalty>
Hammurabi's Code. N.D. Web. 12 December 2015. <http://www.ushistory.org/civ/4c.asp>
Kronenwetter, Michael. Capital Punishment: A Reference Handbook (2 ed.). ABC-CLIO, 2001.
Ministry of Culture. Right to life – the death penalty. N.D. Web. 12 December 2015. <http://www.manskligarattigheter.se/en/human-rights/what-rights-are-there/right-to-life-the-death-penalty>
Stuart, B. The Death Penalty. Cambridge, Mass: Harvard University Press, 2002. Online. CSULB.
Time is precious
don't waste it!
Get instant essay
writing help!
Plagiarism-free
guarantee
Privacy
guarantee
Secure
checkout
Money back
guarantee
Get a Free E-Book ($50 in value)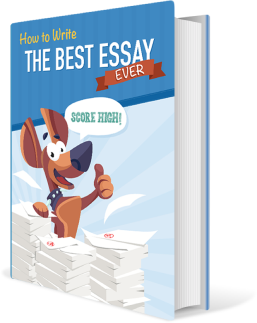 How To Write The Best Essay Ever!