Debate on Teaching of Values, Essay Example
Pages: 3
Words: 957
Essay
This Essay was written by one of our professional writers.

You are free to use it as an inspiration or a source for your own work.
There has been ongoing debate almost since the beginning of this country's history regarding the notion of values and should they be ordained by our federal government or should such an endeavor be left solely in the hands of one's nuclear family. Both sides can comfortably weigh the argument for each case. The proposition stands firm in that; the federal government should establish a set of family values that promote well-being and ensure the teaching of those values in schools. For further arguments we will present the need for such a proposition, propose a solution, and present advantages and benefits of establishing such a measure.
The federal government retains the ability to mandate the practices and decisions of individuals as well as entities. The Affirmative Action mandate of 1968 is one such example (Department of Labor). The proposition of the federal government establishing a program that requires schools to instruct students on family values can be applied with the same measures as the Affirmative Action mandates. The proposition holds considerable appeal because the country is experiencing an attack on family values at the moment. One can argue that everything from; high divorce rates and teen pregnancy as by-products of a family value system that has been lost (Jayson, 2005). Since there seems to be a disconnect from the nuclear family and a loss of values being transcribed or instilled into our youth, a federal mandate is much in order. Federal mandates are put in place only when the general public has presented itself as unable to execute sound judgment if left to its own devices.
A sound solution to this predicament that we are facing as a country would be to establish a family values program starting at the primary school level. This could entail measures such as; crafting a nuclear family dynamic that surfaces in instruction and assessments, to students role-playing specified acceptable family values behaviors in school functions. This program can even continue on to the secondary level. Abstinence education can also be augmented and presented in all public secondary schools as a part of this proposed measure. The effects of abstinence education on teens has proven to have favorable results in the past five years (Kaiser Health News, 2010).
There is a multitude of advantages and benefits that would result from the implementation of such programs. For instance, teen pregnancy could experience significant declines due to such measures in schools being enforced or mandated. Another advantage could be better overall behavior in students due to a sense of balance morally has been implemented into their lives. When students begin to grasp that their actions must be of sound mind, and that positive family values is at the crux of their favorable actions, then the results should be for the better. The country would be able to experience long-term results from such a measure being put into place. With hope, the country's divorce rate would also decline in due time. Additionally, such a program could possibly foster a stronger relationship within existing nuclear families or forge together mended ones due to students being the recipients of such a program. Basically, the success of such a measure would rest on the tiny shoulders of our youth to some degree, while the quality of its design would rest in the governing body that is tasked with its development and execution.
Of course with such a proposed measure the affirmative will present a sound rebuttal against such. To counter the propositions argument, the teaching and establishment of values should rest in the hands of the family unit. The federal government should not be burdened with the responsibility of instilling family values in our youth. The premise of mixing church and state closely resembles the goals of such a proposed measure (Beh, et al, 2006). The characteristics of the Affirmative Action 1968 mandates are not fair comparisons to validate such a proposed measure. The Affirmative Action mandates stem from our country experiencing the ramifications of de jure segregation and institutional disadvantages to minorities. The decline in family values is not from a systemic root politically. The decline of family values is cultural, not political.
Students may not even necessarily embrace the content of such a program automatically. This proposition has taken the stance from a baseball parable, "if they build it, they will come" which may backfire. There have been other measures implemented in schools that have had little to no effect on student behavior such as; MADD presentations, or the dangers of steroid use testimonials from previous abusers (McCarthy, 1990). The responsibility of instilling family values is the justified burden of one's family only. Primarily because the country is a melting pot, not all families are going to adhere or proscribe to the family values laid forth by the government. It would not be fair for the government to mandate a blanket set of values onto all students in schools. Individual belief's is a part of the beauty of this country. If one looks to the government for a moral compass then the power of the family becomes weakened over time.
The proposition however, stand firm in its position to allow the federal government to establish a set of family values that promote the well-being and ensure the teaching of those values in schools. The aforementioned proposition would be instrumental in strengthening our youth to hold steadfast to a path of moral behavior for future success socially.
Works Cited
Beh, Hazel Glenn. Milton Diamond. The Failure of Abstinence-Only Education: Minors Have a Right to Honest Talk About Sex. December 2006.
Jayson, Sharon. Divorce declining, but so is marriage. http://usatoday.com/news/nation/2005-07/18/marriage/divorce.rates.
McCarthy, P.S.,. James Ziliak. The effect of MADD on drinking and driving activities: An empirical study. Applied Ergonomics Today, p. 1215, 1990.
Kaiser Health News. http://kaiserhealthnews.org/daily-reports/february/2010.
U.S Department of Labor. http://www.dol.gov/dol/topic/hiring/affirmativeaction.
Time is precious
don't waste it!
Get instant essay
writing help!
Plagiarism-free
guarantee
Privacy
guarantee
Secure
checkout
Money back
guarantee
Get a Free E-Book ($50 in value)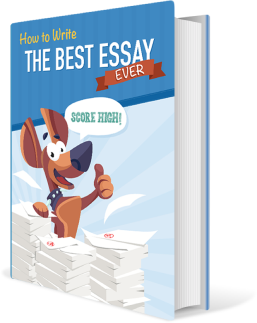 How To Write The Best Essay Ever!