Defining Dr. Bernard Rieux of the Plague, Essay Example
Pages: 3
Words: 787
Essay
This Essay was written by one of our professional writers.

You are free to use it as an inspiration or a source for your own work.
The responsibility of a doctor relies on his realization of his duty towards the people who he aims to serve. Notably, this particular essence of self-sacrificing service often gets in line with personal cues and situations that a doctor needs to deal with in life. In the story of The Plague, Dr. Rieux, the narrator and the story's main character is noted for his capability to direct the attention of the public at the onset of an outbreak in the community. Behind this capacity is the presentation of Dr. Rieux's lack of command when it comes to noting why he is doing what he is doing. Nevertheless, the story's plot does not fail to present the rational behavior of the doctor and how he utilized his personal beliefs to make extensive courses of decisions that would define his worth as a doctor in the field of medicine that he is engaged with.
In some specific parts of the story's plot, it has been noted how Dr. Rieux is a self defined atheist. As most doctors do [perhaps due to their extensive understanding of health, medicine and the allegory that occurs within their systems], Dr. Rieux believes that health should be considered as a compelling course of human responsibility and should not be too much dependent on the consideration of humans to trust in God especially when crucial situations arise. He basically sees that Godly faith often brings some people into a state of dependence that makes it harder for them to contend to with the health problem that they are dealing with. Hoping that God would cure them, some people already tend to neglect the need to take care of themselves and give themselves a chance to manifest better control of the situation even when it is still in their hands to contend with the impending health problem they have to deal with. This belief is seen by Dr. Rieux to cause more problem than it does provide resolutions to the course by which humans define human health as a primary element that they need to give attention to.
The story basically shows that what makes humans as humans is the way by which they decide on matters. On the part of Dr. Rieux, his contention on the idea that there is no God specifically pushed him to realize his need to provide an admonition to the people regarding the ongoing growth of a social problem that they should know of. The process of convincing the people that there is a growing plague was not that easy though. Relatively, living in the midst of people who are highly dependent on God makes his responsibility even harder especially that the people believe that God himself would allow for the cure to emerge in the middle of all the chaos. This is the reason why one of the resolutions that Rieux considered was to present each dead body from the plague to be presented to the public where they can actually see death and know that it exists and is fast approaching their midst. He argues that without people seeing what it means to die, they would not really believe that it is there. Contrary to their belief of an existing God [of whom they do not see] people simply choose not to believe that there is already an impending health problem that could cost their lives. Relatively, the realization of the truth should come in drastic forms which Dr. Rieux is willing to take in response to his desire to complete his role as a doctor to the community he wishes to serve.
The response of the people towards Dr. Rieux warning was almost the same with that of the reaction of the people during the influenza outbreak in 1918. Not realizing what the ailment is and what it actually does to the human body's system of function, the people remained as calm as they were until they saw the results of the situation through media coverage causing social panic that even worsened the situation. Had there been a chance that the people provided extended attention on the matter immediately, then perhaps the pandemic could have been avoided fully from the point of its development towards the social outbreak it has incurred.
References
Camus, Albert (1970). Philip Thody. ed. Albert Camus: Lyrical and Critical Essays. Ellen Conroy Kennedy, translator. Vintage Books.
Forsdick, Charles (2007). "Camus and Sartre: the old quarrel". In Edward J. Hughes. The Cambridge Companion to Camus. Cambridge, UK: Cambridge University Press. pp. 118–130.
Gray, Margaret E. (2007). "Layers of Meaning in La Peste". In Edward J. Hughes. The Cambridge Companion to Camus. Cambridge, UK: Cambridge University Press. pp. 165–177.
Magill, Frank Northen, ed. (1989). Masterpieces of World Literature (First ed.). pp. 683–687.
Time is precious
don't waste it!
Get instant essay
writing help!
Plagiarism-free
guarantee
Privacy
guarantee
Secure
checkout
Money back
guarantee
Get a Free E-Book ($50 in value)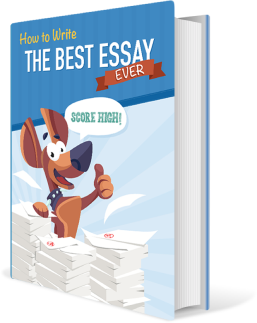 How To Write The Best Essay Ever!