Denny's Restaurants, Research Paper Example
This Research Paper was written by one of our professional writers.

You are free to use it as an inspiration or a source for your own work.
Objective
The objective of this study to examine the entrepreneurship of Denny's Restaurants as well as relating a brief history of the company and its founders. This work will additionally explain the advantages and disadvantages of owning a Franchise. Section 2 Marketing/Advertising will provide basic knowledge and understanding of marketing strategies utilized by Denny's, followed by Operation Management and Costs, and Human Resource Management and training available for Franchisee. The paper will conclude with a researched, fact-based recommendation that investing in a Denny's Franchise is sound investment. Denny's Restaurant is known for serving breakfast, as well as lunch and dinner 24 hours a day and 7 days per week. Unlike other restaurants Denny's remain open on holidays and nights providing service for their patrons while many of their competitors are closed. They are typically located close to freeway exits, bars, and service areas. Currently there are over 1600 Denny's operating in the United States as well as abroad. Denny's was funded in 1953 and started Franchising in 1963. The goal of this paper is to show the benefits of owning a Denny's Franchise and to demonstrate that investing in a Denny's franchise is a sound investment.
Entrepreneurship
The first Denny's Restaurant opened in Lakewood California in 1953. Richard Jezak and Harold Butler were the founders. The original name of Denny's was Danny's Donuts. In 1959 after expanding to 20 restaurants, the name was changed from Danny's Donut's to Denny's, to avoid being confused with another chain of restaurants named Doughnut Dan's. The company started Franchising in 1963, barely ten years after the first restaurant opened. The "Grand Slam" breakfast was introduced in 1977 as a tribute to Hank Aaron. This became Denny's most famous breakfast, and still to this day remains popular. By 1981 there were over 1000 Denny's nationwide. From 1953, when the first Denny's opened till 2010 Denny's had grown to become the largest family-service restaurant in America, providing employment for over 21,000 employees in 1600+ locations. Proving that with hard work and dedication the success one can achieve is limitless. Denny's is a company that s rich in history and is a stable investment in a time of uncertain economic crises. (Wikipedia, 2012, Web)
Franchising allows for rapid expansion while significantly lowering the parent company's capital requirements. The business owner acquiring the franchise is responsible for the start up costs related to opening and running of the business, while the parent company remains responsible for marketing and administrative aspects of the company as a whole. Franchising will enable a business to expand into new areas more rapidly however; it will also have the disadvantage of loss of control over certain aspects of the company. In a corporate owned location service, cleanliness, and quality can be more closely monitored, where as in a franchised location it is left up to the franchise owner. If the franchised location does not adhere to the same standards as the corporate location it can have negative effects on the company in regards to sales, profits, and reputation. Another disadvantage of franchising would be in the variation of products offered due to geographical locations. What is popular in one locale may not be so in another region and adjustments may have to be made.(Denny's.com,2012,web)
Marketing and Advertising
The success or failure of any company or franchise can be directly related to the company's marketing strategy. Denny's EVP/CMO, Frances Allen joined Denny's in 2010. Francis repositioning campaign for Denny's is "America's Diner is Always Open' she also uses online video and social media in her marketing campaign. The EVP/CMO is responsible for the marketing direction of the company, including development and execution of marketing strategies and initiative, brand positioning, advertising campaigns, and menu development. In a podcast posted in June, 2011, Brian Martin asked Allen about her marketing strategy for Denny's. She replied she had five key principals to her marketing strategy:
Be insightful about your audience
Know your audience
Know what they value
Know what your brand plays in their lives
Be the spokesperson for the consumer inside the organization
Be the guiding light
Marketing becomes the internal voice
Make sure the consumer is the front and center of every decision the organization makes
Denny's is a service organization; make sure it is a good experience for the consumer
When engaging with customers do so in a way that is holistic, that is meaningful, and that adds value to their lives.
Stay innovative
Continue to surprise and delight the consumer
Keep marketing fresh
Always be in a constant learning mode, by taking risks and learning from those risks. (Allen, 2010, Podcast)
Implementing this marketing strategy Denny's parent company and franchise locations stand a better than average chance of success. The franchise companies are charged an advertising fee of 4% of the gross weekly sales for the benefits of the aggressive national advertising campaigns. (Conroy, 2010 .paraphrased)
Operations Management
Denny's has a centralized procurement program designed to ensure product quality as well as minimize costs of supplies. Denny's and Meadowbrook Meat Company or MGM have a distribution contract, mandating about 85% of all products and supplies are purchased thru MGM. MGM distributes supplies to Denny's from approximately 300 different vendors. Both corporate owned Denny's and Denny franchises are covered in the distribution agreement .An advantage of this contract is the ability to order all products and supplies from one source, enabling less time spent recruiting vendors , thus creating a one stop shopping experience, while maintaining consistency throughout all Denny's Restaurants. The size of the company can create a significant amount of purchase power enabling the distributor to get better pricing on products from national manufactures. Transversely there can be disadvantages for the Franchise owners. A franchisee does not have the option to elect not to purchase products and supplies from MGM. Revenue and tax dollars that would be generated from purchasing supplies from local merchants would be lost. (Richards, 2012, web)
Costs Associated with Purchase of a Denny's Franchise
Franchise investment opportunities are numerous; however the approval process can be long and costly. The recruitment process can take up to 120 days. First one must meet the financial qualifications in order to proceed. Terms of the franchise agreement is for 20 years with an initial franchise fee of $40,000. Although financing is not available thru Denny's, financing information may be available to assist the purchaser in finding a lender if needed. In addition to the franchise fee there are also royalty and advertising fees of 4% each, based on the weekly gross sales, to be paid to the parent company. The Franchiser must have a net worth of at least $1000, 000 with a minimum of $350,000 in liquid capital. The capital investment can include companies and partners. The total initial investment needed can range from $1.2 million to $2.6 million dollars. In addition to the financial qualifications, background checks, credit checks, and asset verification must be completed on the prospective purchaser. The next step entails an interview where the prospective franchiser will be provided a more detailed look at the franchise opportunity. When the interview process is completed there will be an opportunity to observe the day to day mechanisms of a Denny's Restaurant. A business plan must be submitted for review, complete with an outline of the prospective franchisers' vision for operating a Denny's franchise, including development, operations, marketing, finances, etc. The final step for approval is to meet with the Denny's Executive Team. When one gets the approval from the Executive Team the focus is then directed towards site approval. In order for a site to be approved there must be a minimum population of 40,000 in the area and the average annual household income ranging between $32,000 -$50,000. The traffic flow on the road the franchise is to be located must be at least 30,000 cars per day. The structural building itself must be able to accommodate around 150 patrons. (Denny's.com, 2012, web)
Human Resource Management
Over 90% of all Denny's Restaurants are franchises therefore; Denny's have a vested interest ensuring the success of their franchises. They are committed to this success. To back up that commitment Denny's provides an extensive training and support program. The following support is available to all franchisees:
Field based real estate assistance to help obtain corporate site approval
Standard prototype plans and specifications, including interior layout and décor, equipment specifications and sign design that your local architect must adapt to meet local code requirements
Management training
Assistance with new restaurant opening
One copy of our Brand Standards Manual/HACCP for each Denny's restaurant you operate for the length of the franchise agreement
Continued research and development into system and menu item innovation
Advertising support (e.g., print, TV, radio, digital, public relations)
Ongoing field support (Denny's.com,2012,web)
Conclusion
Based on the evidence of research and the documented success of Denny's Restaurants s and franchisees it is a recommendation that investing in a Denny's Franchise is a sound investment with an above average chance success.
Works Cited
Allen, Francis.(2011) Podcast. Retrieved from: http://www.brandfasttrackers.com/?tag=denny%E2%80%99s
Conroy, Thom.(2010)Franchise Information On Denny's. http://www.helium.com/items/1761767-franchise-information-on-dennys retrieved 18 February 2012 Denny's 2010 Annual Report.(2011) article
Denny's.com Homepage. (2012)History. http://www.dennys.com/#/about retrieved 18 February 2012
Denny's.com Homepage.(2012)Franchising. http://dennysfranchising.com/support.html retrieved 18 February 2012
Martin, Brian.(2011)Denny's. http://www.brandfasttrackers.com/?tag=denny%E2%80%99s retrieved 18 February 2012
Richards, Leigh.(2012) Advantages and Disadvantages of a Parent Business Franchise Franchising Its Operations. http://www.ehow.com/info_12080220_advantages-disadvantages-parent-business-franchise-franchising-its-operations.html retrieved 18 February 2012
Wikipedia. (2012) Denny's. http://en.wikipedia.org/wiki/Denny's. retrieved 18 February 2012
Stuck with your Research Paper?
Get in touch with one of our experts for instant help!
Messenger
Live chat
Time is precious
don't waste it!
Get instant essay
writing help!
Plagiarism-free
guarantee
Privacy
guarantee
Secure
checkout
Money back
guarantee
Get a Free E-Book ($50 in value)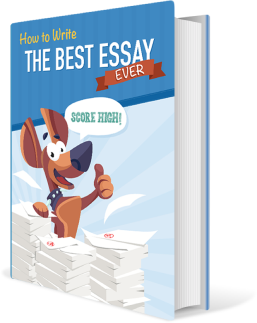 How To Write The Best Essay Ever!