Development of Sociology, Essay Example
Pages: 4
Words: 1075
Essay
This Essay was written by one of our professional writers.

You are free to use it as an inspiration or a source for your own work.
The article entitled "Development of Sociology" speaks to the distinct age of sociology. As it immediately proclaims at the beginning, "Sociology is the youngest of the recognized social sciences." Along with characterizations on the science itself, the article takes a look at its initial foundations to its status as a well-regarded science, today. The present analysis will examine the points made by the article, looking at overall impact and perspective on these monumental developments in the field of sociology.
The Youngest of Social Sciences
This paraphrased quote from the article is quite revealing. Looking at sociology in a historical manner, it is interesting to see sociology stack up against other social sciences. Others were notably developed later than sociology, which was developed in the early 19thcentury: archaeology in the late 19th century, political science much later as a distinct science (apart from early analysis on general politics), psychology in the late 19th century, and added disciplines that could be mentioned.
It is particularly interesting that sociology predated psychology. As the idea of sociology stemmed from a philosopher (Auguste Comte), it seems counterintuitive that a science founded in the initially-proposed manner be regarding others. It would seem "easier," in a manner of speaking, for a science to "systematically observe and classify" behaviors of one. Of course, Comte's recommendations on sociology stemmed from the social events of the French revolution. Thus, the ideas of sociology as a science were born from the onset, as opposed to other social sciences that were formulated then later approach as a "true" science (such as political science).
Arguably, it was exactly with this view that sociology could be founded. In other words, if a pseudo-science arose of sociology that was founded on authority and speculation, as it is easy to imagine, it is only natural that it would fail. As a natural result of Comte's approach to sociology – and science – he is now regarded as the first philosopher of science.
As the article describes, the first sociologists were truly all social philosophers. Or, in other words, they were all responsible for helping shape the scientific explorations of sociological. Providing the foundations for the science of sociology were Comte, Herbert Spencer, and Lester Ward. And as the article notes, they "did little of it themselves," in reference to carrying out what they recommended for the science.
Of course, the first major step was seen with Emile Durkheim's demonstration of scientific methodology in sociology. By collecting data and forming a theory for suicide, Durkheim arguably gave the first major breakthrough for the science since its foundation. Or, to make a comparison to philosophy, Durkheim was the "Plato of philosophy," as Plato gave the humanity much-needed synthesis and analysis following the pre-Socratic philosophers of the West.
The Next Big Step
Following Durkheim's monumental study in 1897, the next 20 years in the field of sociology would be incredibly important. The 1890s saw courses in sociology appearing and the beginning of The American Journal of Sociology. And then, in 1905, the American Sociological Society was organized. Coupling the growing problems in the United States with the scientific basis that sociology was instilled with from earlier figures, it was only natural for sociology to take on a higher importance. Sociology soon found a home with important sociological topics such as gender roles, "economic sociology," family, and many other areas where the scientific prowess of sociology would come into play.
Thus, in approximately 100 years, the framework of the current social science of sociology encountered its first and final major breakthroughs. Of course, this is quite the generalization; however, the term sociology was first coined in 1838, and well in its prime. As the article mentions, sociological journals were filled with articles by the 1930s.
It is this point that is particularly fascinating. While it bodes for other social sciences such as psychology, the fast-paced development of sociology from its inception to its modern state has been quite amazing. It will certainly be interesting to view any major upcoming breakthroughs in this relatively young social science, as it is not even 200 years old.
Sociology Today
Gauging the impact of sociology would be a difficult, if not impossible process. However, as the present analysis has demonstrated, it is the scientific approach that the article characterizes that has allowed it to be what it is today. Sociology is certainly a major entity in the modern world.
The article ends with a comment on the sociological journals of the 1930s: "Sociology was becoming a body of scientific knowledge with its theories based upon scientific observation rather than upon impressionistic observation." This truth has allowed sociology to become a major difference-maker.
The scientific prowess of sociology has allowed it to extend to many different fronts in the modern world. It has aided in the awareness and breakdown of many, many different topics: race, environment, health, culture, law and punishment, media, knowledge, political sociology, religion, and others. It has also become a major player in many applied topics, such as those devoted to young individuals (with education) and those based on older individuals.
Sociology can also keep up with the rapid pace of cultural elements. For instance, sociological topics stemming from the Internet is a wide and diverse field, such as that that looks at the social media sites and how they interact with modern life, or dynamics of online communities. This can certainly be an interesting topic that allows sociology to remain up to speed with very recent items.
However, getting back to overall impact, the force of sociology can be seen. Today sociology is part of policy levels, where it monitors and controls mechanisms in communities. It becomes essential for individuals to monitor sociological analyses, as they essentially (and literally) cover how society is changing. To ignore values, race, religion, and other mainstays of sociology is to essentially ignore society as a whole.
Conclusion
The development of sociology from an idea to a full-fledged respected and impactful science is certainly interesting. With particular note to the speed in which the social science has developed, sociology remains a very young discipline that continues to extend its reach. After all, it is difficult to imagine a topic that has not been touched by sociology. That may even, arguably, go against the very grain of sociology.
Today sociology remains impactful on so many different levels. However, when one really considers the development of the science, it is its commitment to scientific observation that has allowed it to flourish. It turns out that Auguste Comte's idea was certainly a breakthrough.
Time is precious
don't waste it!
Get instant essay
writing help!
Plagiarism-free
guarantee
Privacy
guarantee
Secure
checkout
Money back
guarantee
Get a Free E-Book ($50 in value)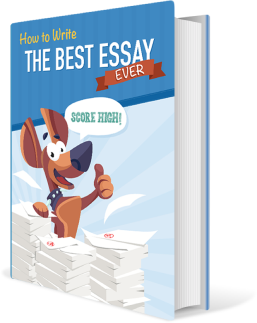 How To Write The Best Essay Ever!