Diamond Composition, Research Paper Example
This Research Paper was written by one of our professional writers.

You are free to use it as an inspiration or a source for your own work.
Diamonds are formed in a natural process requiring a very specific set of conditions. Carbon materials must be exposed to high pressures ranging from 45 to 60 kilobars combined with an environment of low temperature ranges of 900 to 1300 °C. There are only two places on Earth that support these required conditions, the lithospheric mantle under the continental plates and the site at which a meteorite strikes. (Carlson, 248)Diamonds have been known as gemstones for several thousand years and have been used in different cultures for both religious and industrial reasons. The term, "Diamond", has Greek roots meaning invincible. (Gabryshc, 8) The reason for this term "invincible" is due to the physical properties and construction of the diamond. Diamonds are indicated as the hardest known material naturally that has been naturally formed. In fact, a diamond scores a 10 on the Mohs scale of mineral hardness. The hardness of the diamond occurs from the structure formed from carbon atoms. Each of the carbon atoms has four compounds bonded to it through strong covalent bonds. (Blank, 2-5) Although diamonds are referred to as the hardness material, the toughness is not as good. Toughness refers to the ability to resist breaking and due to the perfect cleavage observed in a diamond, it can be broken easily.
Carbon is the lighted element in the Group IV of the periodic table and has a half filled valence shell with a s2p2 electronic configuration. In diamonds, the s and p states of Carbon form tetrahedral sp3 bonds. The diamond structure is referred to as a lattice, due to the three dimensional arrangement at the atoms. The lattice not only allows the diamond to be extremely hard, it provides other properties, such as a high refractive index, high thermal conductivity and high melting point. (Gabryshc, 8) Diamonds also serve as an electrical insulator due to its hardness factor. In addition, diamonds have the ability to conduct heat very effectively, even more effective than copper, which is a known conductor. Due to the physical properties of diamonds, diamonds can be used as a source for electronic applications, such as charging carriers into the system. In fact, researchers have inputted other elements into diamonds in order to make it a "superconductor". (Ekimov et al., 542) It has been indicated that all of the semiconductor materials, diamonds have the most extreme properties, as it has the highest breakdown field strength, as well as the highest thermal conductivity of any type of material that can serve as a carrier. Therefore, these properties allow for diamonds to construct electronic devices with a better performance in regard to power efficiency, density, frequency and cooling processes. (Gabryshc, 10)
Diamonds are considered an outstanding material, as it is the hardest known material, it is a material with the lowest coefficient for thermal expansion, it is chemically inert and resistant to wear, has a low friction, high thermal conductivity, electrically insulating and transparent in the ultra-violet to far infra-red region. Diamonds have also been becoming an important tool for developing faster hybrid vehicles. Hybrid systems use separate cooling systems for the combustion engine and the electro-motor converter. Combining the two systems occurs with the use of a diamond powered device, as it can operate at a very high temperature. In addition, a more efficient converter results in a higher efficiency, which results in a decrease in emission release. (Gabryshc, 23)
Due to the properties of the material in a diamond and the resultingoutcome of a transparent gem, as well as itsworth in so many different industries, other stones have been developed in order to mimic diamonds. The Cubic zirconia is an example of a stone that is manufactured in order to resemble a diamond. Cubic zirconia is different than a diamond because it does not occur naturally, it is manufacture. The manufacturing process occurs through the melting of compound zirconium oxide power in a skull crucible at extremely high temperatures over 2000 °C. A skull crucible is required for this process, since the temperature is high and it has multiple cooling pipes. Upon cooling, the zirconium oxide becomes a monoclinic and opaque in color. In order to maintain a cubic and transport form of the zirconium, a stabilizer is used in the melting process. The stabilizer consists of magnesium and calcium or yttrium oxide. Depending on what stabilizer is used, results in the properties of the cubic zirconium. (Read, 1)
The cubic zirconia can be difficult to determine from a diamond, since the resulting synthetic gem seems to be identical. A major difference between the cubic zirconia and diamond is that the cubic zirconia is flawless; whereas, the diamond exhibits some flaws, as it is created in nature. Another difference is noted in the hardness. A diamond is very hard on the Mohs scale of hardness; whereas, cubic zirconia is softer at an 8.5 on the scale. In addition, the cubic zirconia is very dense. In fact, it is about 75% heavier than a diamond due to the denseness. Furthermore, cubic zirconia does not exhibit cleavages, resulting in less fragile nature and less susceptible to breaking or chipping. Despite the differences in properties between the diamond and the cubic zirconia, the cubic zirconia has a high refractive index, is transparent, and acts as a thermal conductor, which highly mimics the most expensive types of diamonds. (HSN)
Overall, the two gems resemble each other in appearance and in some properties; however a diamond is created with natural Earth process, which increases the cash value or worth; whereas, a cubic zirconia is mechanically synthesized, which can lose some of the uniqueness and cash worth, in regard to the gem industry.
Works Cited
Blank, V. et al. "Ultrahard and superhard phases of fullerite C60: comparison with diamond on hardness and wear". Diamond and Related Materials. (2008). 7 (2–5): 427.
Carlson, R.W. The Mantle and Core. (2008). Elsevier. p. 248. ISBN 0-08-044848-8.
Ekimov, E. Superconductivity in diamond. Nature. 428: 545-457.
Gabryshc, M. Electronic Properties of Diamond. Division for Electricity. Department of
Engineering Sciences. (2008). Usala University. 58pp.
HSN. Cubic Zironia. (2013) Retrieved from: http://www.hsn.com/article/learn-about-cubic-zirconia-jewelry/4579?nolnav=1
Read, P. Cubic Zirconia (stabilized zirconium oxide) . Retrieved from: http://facetingacademy.com/UKFCG/CubicZirconia.pdf
Stuck with your Research Paper?
Get in touch with one of our experts for instant help!
Messenger
Live chat
Time is precious
don't waste it!
Get instant essay
writing help!
Plagiarism-free
guarantee
Privacy
guarantee
Secure
checkout
Money back
guarantee
Get a Free E-Book ($50 in value)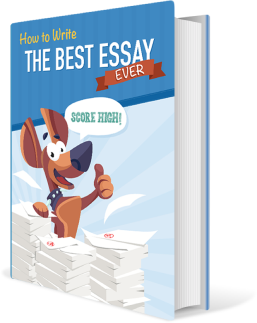 How To Write The Best Essay Ever!