Diasporic and Ordinary Migrants, Essay Example
Pages: 2
Words: 615
Essay
This Essay was written by one of our professional writers.

You are free to use it as an inspiration or a source for your own work.
Diasporic migrant groups have different characteristics from ordinary or economic ones, therefore, they need to be analyzed in a unique way. According to Gibney and Hansen (135), there are two different diasporas that exist in modern society: "classic" and "victim". The main characteristics of diasporal migrant communities that distinguishes them from ordinary migrant groups are: their dispersed nature, enduring presence in the new country, often with regular movements between the new and home country, and the cultural or social exchange among the population. (135)
Diasporas have changed in the past few decadesdue to globalization. Diaspora is socially constituted (17). it can be determined as socio-cultural condition of different groups. However, there are some main differences between diaspora and ordinary migrants, namely: diasporas have a different type of behavior and socialization pattern. Diasporas have a strong collective identity, while ordinary migrant groups do not necessarily have the same type of "sense of belonging". Diasporas can spread through more than one generation. Diasporas, however, can be a result of voluntary migration, as well as forced, while minority groups do not have a strong identity that is built upon the unique environment of the receiving country. The three main parts of diasporas are victim, economic and colonial.
Some of the main characteristics of diasporas that make migrant groups unique are:
a. connection with host and ethnic homeland
b. being dispersed into small communities
c. their transnationality is defined by the group identity of the diasporic community
d. not necessarily forced and permanent migration
e. collective memory and emotional connection regarding the homeland (Gibney and Hansen 3)
Ordinary (economic) migrant groups do not keep a strong relationship with the home country, do not move back and forth and their relocation is usually permanent. People who are economic migrant do not form communities or idealistic images of the homeland.
Problems Disaporas Face
Assimilation and Pluralism. Cohen (5) confirms that the idealization of the homeland and return movement are present in many diasporas, as well as the troubled relationship with the receiving country. This means that the assimilation of groups living in diasporas, as a result of strong ethnic and group identity is difficult. They might develop their own way of "citizenship" to assimilate into the society, but they are proud to be different. The sentimental transnational symbols are displayed and highly regarded by communities. They act as a symbol of inclusion for members. However with every inclusion there is a rejection, and diaspora migrants often refuse to make cultural, lifestyle changes dictated by the host country, as it would – in their eyes – mean giving up their strong ethnic identity. The importance of ethnic self-awareness also has a great role.
Identity. Diasporic identity should be protected from the movements of assimilation. Reinforcing identity is an action that does depend on the strength of transnational institutions, international and political conditions. The identity of diasporic ethnic groups, however, is different from those people who remained in the homeland. Indeed, they are more sentimental about the home country, idealize the institutions, cultures and traditions. Hence, there is a remittance movement present within the group, which assumes the superiority of the homeland's culture. This means that the identity of the group is not only determined by the dispersed status, the economic and political environment provided by the receiving country, the social issues and the economic status, but a unique way of socialization as well. Identities are formed and adjusted by the group's members' interaction, the host country, socialization patterns and the strong solidarity among members.
Works Cited
Cohen, Robin. Global Diasporas: An introduction. University of Washington Press, 1997. Print.
Gibney, Matthew J., and Randall A. Hansen, eds. Immigration and Asylum: from 1900 to the present. Entries A to I. Vol. 1. Vol. 1. ABC-CLIO, 2005. Print.
Time is precious
don't waste it!
Get instant essay
writing help!
Plagiarism-free
guarantee
Privacy
guarantee
Secure
checkout
Money back
guarantee
Get a Free E-Book ($50 in value)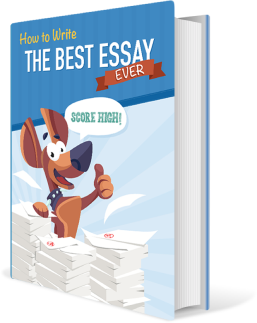 How To Write The Best Essay Ever!