Difference Between Nurse Leadership vs. Management, Essay Example
Pages: 4
Words: 1206
Essay
This Essay was written by one of our professional writers.

You are free to use it as an inspiration or a source for your own work.
Introduction
Nurses operate in a number of different capacities within the practice environment, and each role requires a specific level of understanding in order to provide optimal guidance to the team whenever possible. This practice also requires nurses to be effective in their appointed roles, as some nurses are leaders and others perform in a managerial context. In either case, it is important to identify the different areas that may impact these roles and how nurses are able to respond to adversity and other conditions. This process requires nurses to experience a variety of situations and to be effective in their responsibilities to patients and to the team. In managing the challenges related to continuous quality improvement and patient satisfaction, nurses in these roles must demonstrate their knowledge, skill, and understanding of the specific responsibility to patients to provide high quality care at all times and to be efficient as well as resourceful in supporting patients at all levels. Nurses in both roles must be effective in meeting the needs of the practice environment and to be flexible in reaching these objectives (McSherry et.al, 2012).
Body
Continuous quality improvement and patient satisfaction are of critical importance to all nurses and provide patients with the tools and resources that must be provided to work effectively to support the team and its patients on a continuous basis in both areas. Continuous quality improvement requires nurses to be apprised of specific goals and expectations that support high quality care and treatment on a continuous basis to improve patient care outcomes. These criteria are part of the daily treatment plan and require significant attention and focus on a regular basis to minimize errors and poor judgment by nurses and other healthcare professionals. Nurse leaders must be innovative in their efforts to produce new ideas and to enhance the practice environment with strategic development in these areas (McSherry & Douglas, 2011). The primary objective is to achieve high patient satisfaction rates so that patients are pleased with their treatment and their method of recovery. Patient satisfaction will demonstrate a commitment to wellbeing and support that will facilitate positive results for patients, thereby leading to an overall positive experience.
Nurses must demonstrate honesty and integrity in their roles as managers and leaders in order to provide an example for other team members to follow that transitions towards continued growth and development of improved quality and patient satisfaction across all nursing units (Go2hr, 2014). In a leadership capacity, however, nurses must stand out as visionaries and develop a method to move forward and challenge other team members to expand their contributions and to make a difference (Go2hr, 2014).  In addition, communication is essential to this practice and requires an effective understanding of the different elements which play a role in team-based building so that there are sufficient opportunities to share information and resources that will impact the team as a whole (Go2hr, 2014). In the context of quality improvement and patient satisfaction, nurse leaders would provide a sense of support and understanding in order to address the issues surrounding quality so that this condition is optimized as best as possible, and this is best accomplished by adopting a vision that will facilitate quality improvement in all patient care situations in order to improve patient satisfaction over time (Go2hr, 2014). Nurses as leaders must create a lasting impact on organizations through their efforts to improve patient outcomes and subsequent satisfaction rates as consistently as possible (Wong, Cummings, & Ducharme, 2013). These factors will enhance the delivery of high quality care, promote quality improvement, and transcend primary patient needs to improve satisfaction (Wong et.al, 2013).
In a managerial context, nurses must be able to execute the vision that has been identified by the leader and to rally the team to take the steps that are required to meet these objectives; to work with team members to manage daily operations and work responsibilities to promote consistency; to conduct process management activities in the desired manner; and to promote a people-focused approach to encourage team members to speak up and to share their ideas as much as possible (Go2hr, 2014). Since managers are assigned to these roles by leaders, they must be able to follow the leader's strategic vision and approach to managing quality improvement and in supporting a framework that has already been established in order to accomplish a set of objectives (Anderson, 2013). Managers, in working with employees to manage daily operations, must be able to demonstrate their value and contributions to the nursing profession by working with their employees to make a difference in the lives of their patients on a consistent basis (Anderson, 2013).
Nurse managers must also be able to strike a balance between their level of authority and their ability to be effective communicators and supporters of their employees' value and contributions to the organization (Anderson, 2013). These factors play a role in their ability to administer high quality care and treatment at a consistent level and to be cognizant of the steps that are required to ensure that patients possess a high degree of satisfaction with the treatment that they have received (Anderson, 2013). This process will demonstrate that nurse managers have an eye towards the future of nursing practice and that they are fully engaged in their leaders' vision and interpretation of what is necessary to improve the practice environment (Anderson, 2013). These contributions enable nurse managers to have their own voice within the organization and to be proactive in adhering to a culture of quality and patient satisfaction that will enhance the organization and its abilities (Anderson, 2013).
Conclusion
The differences between nurse leaders and managers are important to identify because they provide further evidence of the challenges associated with teach role and how they impact the practice setting. The nurse leader must set the tone for the entire nursing unit and provide a vision for the future direction of its nurses, while the nurse manager must effectively direct all daily responsibilities and operations in order to accomplish the objectives that are required to achieve greater quality improvement within the practice setting. These objectives require nurses in all capacities to adhere to all required regulations, while also adopting prior evidence and theoretical principles in an effort to achieve optimal outcomes. Patients possess high expectations when receiving care and treatment at different levels; therefore, these expectations must be met in order to improve overall quality of care and to develop communication strategies that will have a lasting impact on the nursing unit and the tools that are required to meet patient expectations and to improve quality of care.
References
Anderson, L. (2013). Difference between nurse leadership vs. management. Retrieved from http://www.nursetogether.com/difference-between-nurse-leadership-
Go2hr (2014). Understanding the differences: leadership vs. management. Retrieved from https://www.go2hr.ca/articles/understanding-differences-leadership-vs-management
McSherry, R., & Douglas, M. (2011). Innovation in nursing practice: a means to tackling the global challenges facing nurses, midwives and nurse leaders and managers in the future. Journal of nursing management, 19(2), 165-169.
McSHERRY, R. O. B. E. R. T., Pearce, P., Grimwood, K., & McSherry, W. (2012). The pivotal role of nurse managers, leaders and educators in enabling excellence in nursing care. Journal of nursing management, 20(1), 7-19.
Wong, C. A., Cummings, G. G., & Ducharme, L. (2013). The relationship between nursing leadership and patient outcomes: a systematic review update. Journal of nursing management, 21(5), 709-724.
Time is precious
don't waste it!
Get instant essay
writing help!
Plagiarism-free
guarantee
Privacy
guarantee
Secure
checkout
Money back
guarantee
Get a Free E-Book ($50 in value)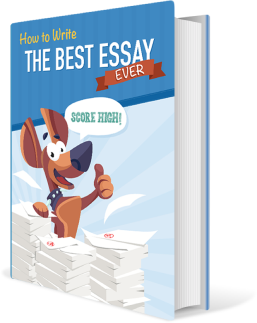 How To Write The Best Essay Ever!