Differences Between Groupware and Ordinary Databases, Essay Example
Pages: 3
Words: 822
Essay
This Essay was written by one of our professional writers.

You are free to use it as an inspiration or a source for your own work.
Groupware is a term that is used to refer "to programs that help people work together collectively while located remotely from each other" (Rouse). While traditional databases allow this to be done to some extent, it emphasizes the use of individual access to shared information rather than promoting the collaborative process. Databases are valuable tools because they are able to store a wealth of information that can then be accessed for a variety of purposes, including research. Groupware takes this function a step further by promoting a collaborative working environment, which allows individuals from distinct geographic locations to work together on the same projects.
Many software packages have been developed to support this collaborative process. One of the most pioneering tools generated is Microsoft's Machine Translation, which allows speakers of different languages to communicate with one another in real time (Microsoft Research). As a result, this eliminates the problem of both geographic location and language barrier that often gets in the way of multinational collaborative projects. This speech translator is an example of one of the major advantages that groupware has over the use of traditional databases in collaborative projects. Rather than providing information and allowing individuals in different parts of the world to work independently, groupware promotes the communication and collaboration of these individuals, which is due to its ability to allow these people interact in real time and to have a real conversation while conducting their work. This contributes to the efficacy of the collaborative process because this form of collaboration allows results to be retrieved more quickly than if a project had been conducted using traditional databases asynchronously.
Knowledge sharing is one of the most challenging problems that individuals who conduct business across the world must handle. Not only is the sharing of knowledge through e-mail or similar messages inefficient with regards to the timing aspect, these messages could potentially be misinterpreted due to a difference in language or a failure to communicate the tone of a response. Groupware attempts to resolve these problems by providing individuals with an enhanced means of engaging in communications. As multinational companies are becoming more complex, the utility of this software will increase because it ultimately simplifies business interactions (Herdeen, 2010).
Many types of groupware are available that intend to support a variety of different needs. Using this software, both real time and asynchronous collaboration is possible while the use of traditional databases primarily promotes the use of asynchronous collaboration or independent work. This can be achieved by "recasting visualizations as not just analytic tools, but social spaces (Heer, 2009). Furthermore, programs are available to support view sharing, discussion, graphical annotation, and social navigation. Users of these tools report that they make it easier to detect patterns in the data they are studying, which is an important component of the scientific process of developing questions based on logical observations and forming a reasonable hypothesis. Because this type of research promotes primarily data-driven analysis, collaborative teams that use this information are more likely to find the answers that they are seeking compared to what is possible using traditional databases.
The use of groupware intrinsically promotes a collaborative work environment, whereas the use of traditional databases detracts from this tendency. Individuals that use traditional databases are more likely to attempt to solve problems alone rather than in a team. While there are many cases where this is the preferred method of action, it is necessary to consider that work can be done more efficiently and effectively when it is completed using the team structure. Local companies and organizations could achieve much of the work that groupware promotes without this software due to the proximity that these individuals have, allowing them to be able to discuss information stored on traditional databases in person, looking at the same screen. However, such a task is not simple for individuals in different rooms, states, or countries, so groupware is implemented to resolve this issue. Ultimately, groupware allows workers to achieve the same functionality that one would expect from being in the same room. These programs enhance communication in a manner that makes it more direct and provides individuals in distinct locations with the ability to share a screen to view the same information.
In conclusion, while information was able to be shared prior to the implementation of groupware, this software makes the process far simpler. Multinational corporations can benefit from the use of these systems because it allows individuals in diverse geographic locations to communicate smoothly and share data. It is anticipated that the efficacy of this program will lend to the ability for other groups of people to benefit from this software as well in the future.
Works Cited
Heer J. Voyagers and voyeurs: Supporting asynchronous collaborative visualization. Communications of the ACM, 52.1(2009): 87-97.
Herdeen CN. Knowledge sharing in a globally dispersed engineering service company. 2010. Web. 15 May 2015.
Microsoft Research. Enabling Cross-Lingual Conversations in Real Time. 27 May 2014.
Rouse M. Groupware. N.D. Web. 15 2015.
Time is precious
don't waste it!
Get instant essay
writing help!
Plagiarism-free
guarantee
Privacy
guarantee
Secure
checkout
Money back
guarantee
Get a Free E-Book ($50 in value)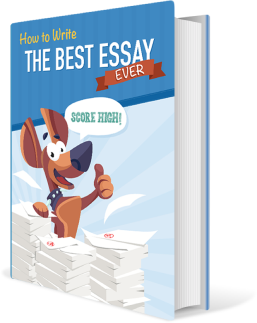 How To Write The Best Essay Ever!