Disaster Preparedness, Essay Example
Pages: 3
Words: 857
Essay
This Essay was written by one of our professional writers.

You are free to use it as an inspiration or a source for your own work.
Individuals and societies are on a daily basis exposed and prone to disaster and calamities. Disaster is any event or occurrence, which might cause damage to property, deaths, health deterioration and disruption to ecology. Disaster affects and disrupts daily activities at both individual level and society as a large. Examples of disasters include fires, floods, epidemics, and explosions among others. It is important to note that disaster being a sudden, extraordinary, or a catastrophe, need preparedness to handle and curb the situation (Endsly, 1988). The control measures and precautions achieved through disaster preparedness.
Disaster preparedness is a state of being ready to counter the effects of a foreseen event with the aim of minimizing and reducing the risks and dangers involved. Disaster preparedness does involve the provision of assistance by offering assistance and stepping after the occurrence of a disaster. Disaster preparedness can be immediate or long-term; the immediate response usually known as emergency preparedness. The process involves risk identification and mitigation with the intention of developing a plan and ways of implementing it. The process involves risk identification and mitigation with the intention of developing a plan and implementing it. There are several organizations and institutions, which assist disaster victims and devising ways of controlling future occurrences of the risks. These organizations are usually prepared they have device ways and methods of disaster preparedness achieved by getting facts about the nature of the possible disasters, gathering necessary resources and equipping personnel with appropriate skills  to handle risks in case of occurrence of a risk. Related to disaster is bio-surveillance.
Bio-surveillance involves mitigation measures, which entails gathering, integrating, interpreting and communicating essential information related to hazards and diseases, which is a threat to life (Cuny & Fredrick, 1983). The process achieves its objectives by detecting the occurrence of an incident in time a creating health awareness of the problem in question, for effective decision-making. There is a need for every community to adopt a bio-surveillance process. There is a need for bio-surveillance in the community as it creates awareness in threats associated with health. The community will be in a position to device effective ways to curb the problem. Through the process, further discussion concerning pest events and associated risks promoted; this has been of significance in devising new methods to solve the problem. Bio-surveillance is normally conducted by federal, state, local, or private entities.
The 2001 Anthrax spores release as a terrorist weapon became the biggest threat to life, since it can be inhaled when released to the air. Several cases of respiratory problems were reported. It is clear that the inhalation can cause death to individuals exposed. The United States militants as a way of attacking its enemies used the method. Being a threat to life and exposing human life to dangers, the militants should have used different ways as a weapon of attacking terrorists. The anthrax outbreak caused many deaths and several were left with respiratory problems, fatigue, breathing difficulties and memory loss. Different weapons for attacking terrorists should have been used, for example, use of nuclear weapons as since it has less effect to human health compared to anthrax spores.
RAIN (Recognize, Avoid, Isolate and Notify) concept in disaster preparedness assists individuals and organizations reduce the risks associated with hazard occurrence. The concept involves four steps; recognize the hazard or risk likely to occur, device ways and means of recognizing and look for a possible solution. Hazard avoidance is the next steps, after recognizing the likelihood of occurrence, try to avoid the risk done achieved through various ways like using alternative ways  rather than watching occur. Isolation is done through ways such as evading the place where the hazard is the likelihood of occurrence, in cases of infectious diseases; persons with the disease are isolated from the rest to curb its spread. Hazard notification is the last alternative after all the steps fail or is not applicable. With notification, public are notified concerning the occurrence of the hazard they are made aware. RAIN concept overtime has been a useful tool when dealing with disaster; it has achieved its objectives.
The 2009 Influenza A (HINI1 virus) was a serious threat to human, many cases of the infection were reported. The infection cause many deaths, as the virus was transmitted through various ways. The nursing staff was a higher risk of being infected when dealing with patients. CDC thus step in and device safety guidance for nurses and other workers to follow. Facemasks and respirators use was recommended for them. N95 facemasks were appropriate for nurses dealing with severe illnesses of both HIN1 and influenza. This was effective in reducing the number of nurses being infected and to reduce the transmission of the infection.
References
Broad, B. & William J. (2002). "Geographic Gaffe Misguides Anthrax Inquiry". New York, NY: The New York Times.
Cuny, M. & Frederick, C. (1983). Disasters and Development. New York, NY: Oxford University Press.
Endsley, M. (1988). Design and evaluation for situation awareness enhancement. In: Proceedings of the Human Factors Society 32 Annual Meeting. Santa Monica, CA: Human Factors Society.
Krimgold, G. & Frederick, S. (1974). The Role of International Aid For Pre-Disaster Planning in Developing Countries. Avdelningen For Arkitektur,  Stockholm.
Time is precious
don't waste it!
Get instant essay
writing help!
Plagiarism-free
guarantee
Privacy
guarantee
Secure
checkout
Money back
guarantee
Get a Free E-Book ($50 in value)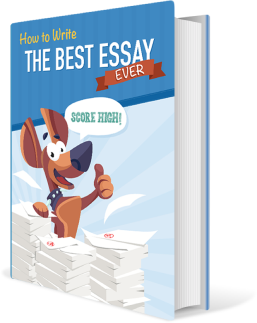 How To Write The Best Essay Ever!