DNA and Molecule, Research Paper Example
This Research Paper was written by one of our professional writers.

You are free to use it as an inspiration or a source for your own work.
Section-1
Introduction
The entire world is moving with a robust pace and continuous development in every field is apprising that the current era is the era of globalization. It has been observed that there is a marginal level of research has been conducted in almost every field (Ahmed, pp.25).
The availability of extensive amount of literature and researches make it very easy for the researchers to complete their researches in a well planned and professional manner. Biology is a field, which has been in a critical phase of research and continuous development from last few decades and consequently, lots of things have been derived and tailored accordingly (Ahmed, pp.38).
Theoretically, Biology is a branch of natural sciences related with the study of life and organisms. The study not only includes its details and branches but it also deals with the structure, function, growth and evolution of living things and living organism.
Science has developed numerous things in almost every subject. The concept of older scientists and biologists are now termed as vague in some circumstances because of the arrival of new researches and things in it. Among numerous concepts of Biology, the concept of molecule and DNA has its own significance. It is observed that the molecule can now tangle up with DNA for more than 2 weeks.
The main perspective of this study is to analyze the same broadly. The assignment is categorized in two different sections in which the first section comprises on introduction of the topic along with a short intro of molecule and DNA followed by analysis.
What Molecule is all about?
Molecule can be found in everything. It presents in Physics and atomic power subjects as tiny particles which later on interchange in atomic and hydrogen bombs. While in Biology, the concept of molecule is bit different than the concept underlies in physics (Ahmed, pp.38).
Molecules likewise physics, are small particles that evolves in both a living and non living body (Shaheer & Jameel, pp.78). Molecules are referred as atoms because it divided in tiny and small particles. There are few atoms found in the universe from which the molecules of living things are made from (Shaheer & Jameel, pp.78). They are very small in nature and founds in the entire body of a living likewise the stars in a universe (Shaheer & Jameel, pp.98).
According to biologist, the movement of molecule is extremely important for a living being to live. Each molecule found in the body of a person has a unique shape and factor which allows it to interact that molecule with other substantial molecules found in the body (Shaheer & Jameel, pp.25).
Biologists referred molecules as bacteria found in the body of living being and according to them, a living being cannot live without the movement and interaction of movement with each other because it is one of the reasons of flow of blood in a human body (Shaheer & Jameel, pp.47). Molecules are not only useful for the movement of blood but, it also important for the senses to work and keep all the creatures alive. The next heading which will be mentioned here is DNA.
What DNA is all about?
The acronym of DNA is deoxyribonucleic acid. It is one of the important molecule found in a human body and it is one of the most important ingredient for living a life. DNA is basically a nucleic acid containing the instructions of genetics which merely used in the functioning and development of all known and unknown organism. It is pre-requisite to analyze the involvement of DNA in a body, that no RNA virus would be present (Shaheer & Jameel, 2010).
DNA is basically a thing that carries genetic information called genes. DNA is a valuable part of molecules which are essential for a living being to live; in fact DNA is one of the major macromolecules that are more than important for the forms of life (Shaheer & Jameel, pp.22). The process of DNA had discovered in late of 18th century and then later one numerous amounts of researches have been devoted on this particular topic.
There are two polymers on which the entire concept of DNA consists which regarded as nucleotides. Both of the polymers move in opposite directions to each other, hence they are called as anti parallel molecules.
The cells of the DNA organized into a long and broad structure called as chromosomes and these are extremely important for doing the DNA test of any living being. People assume that there is possible linkage between chromosomes and genetics but the idea is still under developed because no one has discovered that how chromosomes work (Shaheer & Jameel, pp.22). Medical sciences had has done a lot of researches on this particular thing and have found numerous interesting things and facts acquaintance with the concept of DNA (Samuels, 2010). Due to the research on DNA, it is experimented that whose baby belongs to whose. Medical sciences test the DNA and the molecule of the father and then the baby and then compare it to reach on a conclusion that whether or not the baby belongs to a certain person. After getting the basic idea of biological molecules and DNA, let's now move towards the predefined theme of the paper.
Section-2
Is molecule can now tangle up with DNA for more than 2 weeks?
Among numerous works had has conducted in the medical sciences, the work on DNA is one of them. Lots of biologists and doctors have come up with different researches and tests said that molecules found in a living body can now tangle up with the DNA for more than 2 weeks. Tangle means twisting or intervening in a body (Samuels, pp.25).
The Universities of United States and Austria have come up with lots of considerable researches on this particular topic (Samuels, pp.27). Chemists working in the University of Texas and Austria have come up with the creation of a molecule which has the propensity to tangle up with the DNA for a long span of time (Shaheer & Jameel, pp.108). Before this research, molecules can hardly tangle up with the DNA for more than 2 days but the creation of new molecule can itself tangle inside the double helix of a DNA for up to 16 days (Samuels, pp.78).
According to the chemist of United States and Austria, it is one of the most imperative steps ever took in the history of medical sciences that step along the path to someday creating drugs that can go with the DNA directly (Wasiq, pp.25).
Brent Iverson, one of the Chemists researched and manufactured that molecule stated in his research published by department of Chemistry of United States, DNA and molecule have bind together in the same way as a snake climb on a ladder and it moves in either directions through the central staircase with the section fit between those steps (Wasiq, pp.31).
According to Brent, there is a strong reason behind taking this particular step of manufacturing a molecule which can tangle up with the DNA for a long span of time (let say two weeks). According to him, the molecules presented in a living body can only live for a day or two when it associates with DNA; hence it is extremely difficult for a doctor to diagnose different diseases in a person like HIV, cancer and other genetic disease (Wasiq, pp.21).
Brent, whose research was published in Nature Chemistry, stated that, there are numerous obstacles surround this concept to overcome on the treatment of above mentioned diseases.
Now a question arise that, if the molecules can tangle up with the DNA then what would be the benefits and outcome? As mentioned earlier that the diagnosis of different diseases like HIV, cancer, retroviruses and other types of genetic diseases is very difficult instantly and it requires time to the doctors or surgeons to have a proper diagnose and recommend a specific medical treatment for it. This delay can prolong the time of recovery of a person or sometimes it may result as a certain death (Wasiq, pp.25).
Now with the help of manufacturing of a new molecule, it is possible to tangle up the molecules with the DNA for more than 2 weeks (Shaheer & Jameel, pp.35). This particular research wills certainly assists the doctors to have a proper diagnose of different diseases resulted from that (Shaheer & Jameel, pp.98). The research and idea of thins thing is still unfamiliar among most of the people even who belongs to medical science subjects as well, hence proper study is required to aware the people at least the medical science professionals and students to get most of the benefit from this research and try to mitigate the vulnerabilities of the consequences resulting from these things.
Conclusion
The concept of biology deals with the medical sciences and it relates to the living things. There are hundreds of thousands of concept come under the ambit of biology and DNA testing and researching is one of them (Wasiq, pp.47). There are certain molecules studied in biology which have a direct contact with the life of a living being and molecules tangling up with DNA are one of them which have its own significance.
Medical Sciences have come up with new researches on this topic and have created a molecule which can tangle up with the DNA for more than two weeks. There are numerous benefits have jotted down in second section of report and this particular research will certainly go for long in near future (Shaheer & Jameel, pp.22). Still the concept is unfamiliar among most of the medical science students because of its very and complex nature, thus it's a time to reveal the researches among different literature of medical.
Works Cited
Ahmed, Kaleem, what DNA is? Pearson Group Publications (2006)
Shaheer, Massom & Jameel, Massom, DNA Testing and Molecules, McGraw Hill Publications (2010)
Samuels, Jackson, DNA Testing and Molecules, John Wiley & Sons Professional publications (2010)
Wasiq, Khliq, DNA Testing and Molecules, Pearson Group Publications (2011)
Stuck with your Research Paper?
Get in touch with one of our experts for instant help!
Messenger
Live chat
Time is precious
don't waste it!
Get instant essay
writing help!
Plagiarism-free
guarantee
Privacy
guarantee
Secure
checkout
Money back
guarantee
Get a Free E-Book ($50 in value)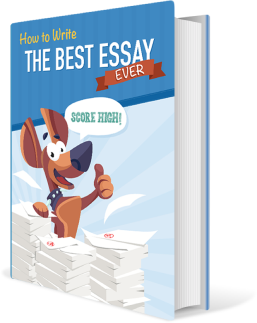 How To Write The Best Essay Ever!