Does Duty Come Before or After One's Belief in Morality? Essay Example
Pages: 4
Words: 1184
Essay
This Essay was written by one of our professional writers.

You are free to use it as an inspiration or a source for your own work.
"For more than twenty years I've had to live with it, feeling the shame, trying to push it away"-Tim O'Brien
The struggle between duty and personal moral sentiments is ever-present in the lives and decisions of soldiers. In his collection of short stories, The Things They Carried, Tim O'Brien delves into the tough dynamic of the way in which soldiers feel tied to perform acts that go against their personal notions of right and wrong. While some believe that a soldier's commitment to fulfill their duty supersedes their individual beliefs, to ignore the personal, ethical, and emotional inclinations of individuals dangerously erases the identities of soldiers. Furthermore, the soldiers who survive the obligations of war can never walk away from the tasks they completed in the name of service and are often haunted for the rest of their lives by the bloody events of war. In light of the personal, psychological repercussions that soldiers may experience from the horrors of war, and in the interest of preserving the individual worth of soldiers; individual moral beliefs surpass the importance of military duty.
The atrocities soldiers are forced to commit in wartime are often rationalized as the fulfillment of a duty to one's country. When asked, many soldiers claim that their dedication to their country is what fuels them to complete the tasks asked of them in battle, even if it goes against their prier personal moral alignments. This "deep-rooted desire to serve one's country, an aspect of patriotism, which is a concept defined as devoted love, support, and defense of one's country" (Beebe-Mocilac 105) is a strong motivation, or at least a consideration, for a majority of active soldiers.
This graph shows the importance of duty, loyalty, and commitment to soldiers polled. The percentage of soldiers claiming that these values of being tied to one's country and an intense desire to act appropriately out of duty to serve have no influence on them whatsoever is strongly the minority. This notion of a duty to give the impression of being at peace with war out of patriotism is present in The Things They Carried, as well. In "The Man I Killed," the narrator says, " he pretended to look forward to doing his patriotic duty, which was also a privilege, but at night he prayed with his mother that the war might end soon" (O'Brien 121). Even though the character is personally troubled by the war, he sees it as his obligation to be complacent to the requirements of war. While a dedication to these values provides soldiers with the strength to go through with their tasks, they can also be used as the justification to do things the individuals would not be comfortable with under other circumstances. Dr. David Perry explored the effects of religion on soldiers' proclivity towards war and violence. Many religions hold peace and nonviolence as their core values, for this reason it is troubling that soldiers of all religious identities have been trapped in doing war's violent bidding (Perry 1). The dedication to serving one's country is an ensnarement that forces many soldiers to go against their personal and religious beliefs and commit violent acts in the name of patriotism.
While war is undeniably unsettling for many soldiers, it can also be damaging to their psychological health. Almost 31% of Vietnam War Veterans were diagnosed Post Traumatic Stress Disorder ("Post Traumatic Stress Disorder…"). The characters in many of O'Brien's stories experience feelings of intense guilt, sadness, and emptiness following the war. This is the sad truth for a large percent of soldiers who cannot pick up the pieces of their shattered consciences after the war. In "On the Rainy River," the narrator says, "I survived, but it's not a happy ending.  I was a coward.  I went to the war" (O'Brien 58). For many soldiers, simply surviving the war does not guarantee happiness. The guilt and regret that follows the war haunts many soldiers long after they step off of the battlefield. Being forced to forgo their personal values to fulfill a perceived duty to go through with the dreadfulness of war can shatter the lives of soldiers and leave them incapable of healing from the horrors they experienced in war.
The pain of war goes beyond the physical wounds and mortalities. For this reason, the duty of war is not so much positive motivation, prompting soldiers to fight for justice, but instead a chain; binding individuals to abandon their morals and commit heinous acts. Not only does the aftermath of war disturb soldiers, but they also oftentimes feel personally responsible and guilty for the acts they were forced to commit. In "In the Field," the narrator holds himself accountable for the ruthlessness of war saying, "I felt sort of guilty almost, like if I'd kept my mouth shut none of it would've ever happened. Like it was my fault"  (O'Brien 168). The war therefore prompts not only a hatred of the opposing side, but also disdain for oneself. Those who join the war effort, either out of choice or otherwise, often do so without complaint, because they have been told that the war will bring them honor for their bravery, when in reality war usually tears down soldiers' self images and mental states. O'Brien says, "A true war story is never moral… if you feel that some small bit of rectitude has been salvaged from the larger waste, then you have been made the victim of a very old and terrible lie. There is no rectitude whatsoever. There is no virtue" (O'Brien 65). Many soldiers consent to take part in warfare because of false ideals. While soldiers are told before going off to war that they will earn honor and merit for their heroism, the reality of war is that it oftentimes tears down individuals' wills to live and self esteems, as it is extremely difficult for many soldiers to get over the tasks they were forced to commit in battle.
Duty to one's country, family, and even oneself often serve as the justification soldiers need to force themselves to participate in the terror that is war. However, this dedication to serving one's country often results in the abandonment of personal values. When soldiers go against their moral and religious values, they are usually plagued with guilt later on, and find themselves unable to recover from the ruthlessness of war. The commonness of Post Traumatic Stress Disorder in Veterans, especially Veterans of the Vietnam War, shows the intense psychological damage the war can have on individuals. To hold onto one's sanity, one's moral inclinations must take precedence over the notion of duty.
Works Cited
Beebe-Mocilac, V. Renee. Beyond the Call of Duty: A Study of Factors That Influence Soldier Attitude and Behavior with Respect to the Concepts of Duty, Loyalty, and Commitment. N.p.: Capella U, 2007. Print.
O'Brien, Tim. The Things They Carried. Boston: Mariner, 2009. Print.
Perry, Dr. David. "Ethics and War in Comparative Religious Perspective." Santa Clara University. N.p., 2 Apr. 2000. Web. 28 May 2015. <http://www.scu.edu/ethics/publications/submitted/Perry/ethics.html>.
"Post Traumatic Stress Disorder-PTSD: A Growing Epidemic / Neuroscience and PTSD Treatments." U.S National Library of Medicine. N.p., 2009. Web. 30 May 2015. <http://www.nlm.nih.gov/medlineplus/magazine/issues/winter09/articles/winter09pg10-14.html>.
Time is precious
don't waste it!
Get instant essay
writing help!
Plagiarism-free
guarantee
Privacy
guarantee
Secure
checkout
Money back
guarantee
Get a Free E-Book ($50 in value)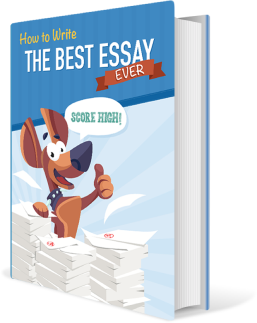 How To Write The Best Essay Ever!