Does Racism Harm Health? Essay Example
Pages: 5
Words: 1308
Essay
This Essay was written by one of our professional writers.

You are free to use it as an inspiration or a source for your own work.
Introduction
Three themes will be explored in this critical essay. They pertain to racial ethic bias in health care practice across United States of America. The second theme has to do with   qualitative research across populations in the United States of America. The third theme is voice in qualitative research with respect to difference.
Racial/ethnic bias in health care practice across United States of America
Racial ethnic biases in heathcare across America are not twenty first century healthcare features. These characteristics were predominant during slavery and the Jim Crow era. For example, blacks were not permitted to visit or be treated in hospitals where white went because there was the ethical practice of white supremacy. The Native American population is another example of heathcare biases in American. Many excuses are made in reaching them for health care services. Among them is their reluctance in accepting modern medicine as cures. Besides, they question the validity of modern healthcare practices in America. This is due to the serious land battles between them and the founding fathers. It is believed that that American healthcare systems offer of medical assistance is just another strategy of making their species extinct from the American geographic location
In advancing this ethical aspect of biases in healthcare with respect to race and ethnicity Krieger (2003) argues that while disparities in health care among races and ethnic groups could be attributed to inadequate racial relationships, there are inherent features which Have been overlooked for centuries. One pertains to appropriate research into root causes with the aim of resolving gaps in healthcare due to this irregularity. It was appear that ethically society have accepted these biases to be normal. So, perhaps, there is no need to have them resolved in the society. The truth is segregation and Jim Crow laws have been long abolished. However, according to analysts the new face of Jim Crow is being practiced in an age of color blindness. Healthcare and the criminal justice systems are the main platforms for its demonstration. Backs and minority Hispanics particularly Mexicans, are targets of the abuse (Krieger, 2003).
Krieger (2003) further contends that racial ethnic healthcare biases are social constructions being strongly linked to structured inequality in the society, whereby certain types of people are deprived privileges due to their race, gender, ethnic background or immigration status.  The author strongly speaks against white supremacy as deliberate attempts to oppress women, blacks and minorities have been made. Ethically, according to World Health Organization healthcare is a human right and deliberate attempts to ration or deprive anyone of its service is a, violation of human rights. However, with the recent provisions contained in the Affordable Care Act  eleven (11 million undocumented immigrates in United States of America are deprived health insurance purchase, which will allow access to health care (Krieger, 2003).
This is structured inequality. Undocumented status is also a social construction in the society to keep certain sections of the population deprived of services because they have broken the immigration laws, which are already broken by politicians. If laws block millions from legalizing their status who are willing to do so it is already broken. Tantamount to this they live in the society, work, pay takes, social security and have no benefits to receive including healthcare.  Farms workers who plant crops  to feed Americans and politicians  are among this group who are being treated as slaves. How ethical is this practice? (Krieger, 2003).
If these 11 million are a liability to the nation deport all of them back to their countries. The propaganda is that it will cost the government to much to do so. There is enouth money to fight wars. Veterans and their families get the best healthcare in the country. What a bias? Every human has a right to quality health care irrespective of his/her legal status, gender or race. The truth is that if 11 million undocumented people gain access to legal status they will have to receive benefits as legal residents because money is taken out from their pay for social security and healthcare by employers. Analysts have advanced that employed undocumented immigrants are now paying Americans social security benefits from deductions taken out of their pay, which they cannot claim due to their immigration status.  Billions are paid into social security by these classified undocumented immigrants, yearly. How ethical is this practice with respect to race and ethnic biases in healthcare across America? (Krieger, 2003).
Qualitative research methods across populations in United States of America.
According to Napoles – Stewart and Springer (2006) any research conducted must reflect the population. Why is this important?  Significantly, qualitative research explains phenomenon from theoretical premises applying inductive and deductive reasoning. The method in itself allows for samples to be drawn from subsets of the population. This subset must contain characteristics of the population. For example, if the researcher wants to explore healthcare disparities in the American health care system the population would most likely be person=[]'\/ accessing healthcare within the nation. For qualitative research methods either a case study analysis would be conducted to capture a population that is significantly related to the problem or another approach could be selecting a purpose sample from the population, which would contain all the characteristics along with the inclusions criteria for the study (Napoles – Stewart & Springer, 2006).
If a research study does not reflect the entire population then there are serious internal and external validity issues in the study. These researchers lament the fact that in United States of America studies, especially, pertaining to heathcare often do not receive full participation from the community population.  The Health Revitalization Act mandates that minorities be included in research. One of the disadvantages of qualitative research is that findings do not always allow generalization to adjacent populations due to how the sample is drawn. However, researchers must include samples of minorities in their research practice when it comes to heathcare disparity issues, which is dominant in the society (Napoles – Stewart & Springer, 2006).
Voice: qualitative research with respect to difference.
Schick (2002) continues to lament the state of qualitative research with respect to voices of minorities being heard when findings are revealed. This researcher's major concern lay in how politics undermine research findings, especially if critical differences occur among groups within the society such as those who have access to a human right such as health care and those who cannot due to race, gender, immigration status or even political affiliation. Even though this study was conducted in New Zealand the typical situation of humans oppressing other humans in a structured inequality system is a similar practice here (Schick, 2002).
Therefore, it could be advanced that these three themes collaborate with respect to human rights violation in the society. Some are deprived basic needs while the few privileged have far more than they need. Essentially, it was emphasized that features in research such as culture, interactions among researchers on a team, professionals, political influence are not considered in the methods section of qualitative research practice. There how valid are the findings? Are true differences identified and the voices of minorities heard when qualitative research is conducted in this manner? (Schick, 2002).
Conclusion
These tree themes highlighted a critical issue in healthcare, which qualitative research practices have no resolution. Primarily minorities are affected. United States of America has a long history of healthcare discrimination. It is functional and no real measures are taken to resolve this inconsistency because voices of the people are too weak.
References 
Napoles-Springer, A., & Stewart, A. (2006). Overview of Qualitative Methods in Research With Diverse Populations. Medical Care, 44(11) supplement 3
Keiger. N. (2003).  Does Racism Harm Health? Did Child Abuse Exist before 1962? On Explicit Questions, critical Science and Current Controversies. An eco-social perspective. American Journal of Public Health. 93(2); 194 -2010
Schick, R. (2002).   When the Subject Is Difference: Conditions of Voice in Policy-Oriented Qualitative Research.  Qualitative Inquiry, 8(5); 632-651
Time is precious
don't waste it!
Get instant essay
writing help!
Plagiarism-free
guarantee
Privacy
guarantee
Secure
checkout
Money back
guarantee
Get a Free E-Book ($50 in value)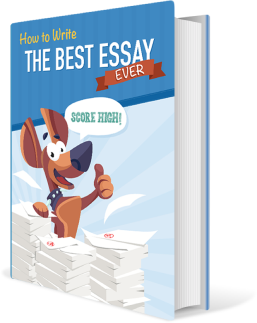 How To Write The Best Essay Ever!