Domestic Violence Among Teens, Essay Example
Pages: 5
Words: 1354
Essay
This Essay was written by one of our professional writers.

You are free to use it as an inspiration or a source for your own work.
Abstract
The methodology of any research project is essential in arriving at the best possible outcomes, especially those intended for the researcher's assessment. In this methodology report, the researcher will embrace outlining a design, sampling techniques; data collection procedures; designing of instruments and interpretation of data.
Family and consumer science: Domestic Violence among teens – USA population
Introduction
Domestic violence among teenagers is a very sensitive issue within the America society. Either they are the victims of violence of perpetuators of it. This researcher seeks to uncover the incidences of domestic violence among teenagers between age of 11- 19 years old in determining whether there is an increase. If an increase is identified, the rate of it compared to 10 years ago and the contributory predisposing factors. In the situation where there is a decrease in the phenomenon or it remains constant contributing factors will be evaluated.
Methodology
Methodology is a blueprint by which a researcher desires to conduct the study of any phenomena. It encompasses analyses of principles and methods espoused by the discipline; a systemic study of these principles and how ell they can be applied. Also, a description of these methods being applied (Herman, 2009.)
Succinctly, a researcher must adopt a methodology which is consistent with the science which the phenomenon is being researched since each has its own research techniques for uncovering various phenomena. This researcher is well aware that a social science methodology must be adopted to research a social phenomenon such as domestic violence among teenagers.
Research Design
As such, the methodology will be one of both qualitative and quantitative investigative analyses pertaining to the hypothesis 'domestic violence among teenagers in the United States of America is increasing.' There would be only one hypothesis with supporting assumptions that can either be validated or nullified.
Further, it would entail a study of documents dating backing to10 years regarding teenager domestic violence either as victims or perpetuators. Also a nation wide survey will be conducted pertaining to teenager domestic violence whereby teenagers and the public at large will offer opinions regarding the phenomenon within the American society. Precisely, it would encompass a historical as well as cross-sectional approach of researching the issue.
Sampling
There would be randomized sampling of respondents since surveys are expected to be conducted via phone, on the internet and by mail. It is merely opinion seeking from the public regarding this issue of teenage domestic violence. Therefore, the population will be people and every member of the public be it American or non America has an equal chance of be selected for participation in the 'US teenager domestic violence inquiry survey.'
However, documents will be "selective sampling' since they pertain to a particular issue. As such, the population would be documents which contain figures or incidences pertaining to teenage domestic violence. The phenomenon of interest is occurring in the United States of America. Consequently, the documents retrieved for sampling would contain figures and incidences of teenage domestic violence happening in United States of America and not Europe or Africa.
Data collection
Data collection techniques would encompass two significant approaches as was previewed in the research design section of this proposal. They are document retrieval and surveys. As the project is about to begin the researcher will invite stakeholders to express an interest in the project. Their interest would embody financing as well as providing resources to access documents, internet services, telephone receptivity and  laying a general foundation for the venture.
After this is acquired and access to databases as well as police information pertaining to the issue occurring in the American society is achieved, arrangements will be made to retrieve the necessary data. Volunteers will be recruited to obtain data from documents. For telephone interviews volunteers' help will also have to be solicited. Questionnaires can be mailed to households with an incentive for retuning them.
Instrumentation
The obvious instrumentation for this project would be the administered questionnaire. This has it own advantages and disadvantages which must be addressed at this point to eliminate any biases or internal and external validity issues from this study. Instruments must be valid which means it must be designed to accurately measure concepts relevant to the phenomenon being researched.
There will be three types of questionnaires; one for teenager responses; the other for adults and a third for persons who have been victims of domestic violence. The technicality lies in the researcher not knowing whose hands these three types of instruments will land into. As such, for mailed questionnaires respondents could be offered an option to fill one of three sections.
With regards to documents, consistency between the concept operationalized and those retrieved from the document analysis of this study must be established. A pretest must be conducted before the actual study to test whether instruments work accurately when applying the information from documents regarding key concepts such as teenage, domestic violence and what constitutes domestic violence based on the theoretical framework embarked upon by this project.
Therefore, in establishing validity and reliability in this methodology operationalization of concepts in constructing instruments to avoid ambiguity must be undertaken. What is domestic violence? Who is a teenager? The researcher must ensure that information retrieved from documents is exactly the intentional focus.
Interpretation of data
Interpretation, display and analysis of data is crucial to any methodology and must be consistent with it. When adopting social science research methodology utilizing both qualitative and quantitative approaches, distinct data analysis procedures ought to be followed. When interpreting questionnaire application depend on how the instrument was designed.
 Analysis of questionnaire data
The simplest way to start is by assembling or categorizing them within a database designed for that purpose. Then it would mean applying the various measurements to concepts previously operationalized in determining whether they were measured accurately from responses retrieved. If likert scales were used in giving responses statistics ought to be applied besides merely a display of percentages. Mean, median, t-test, chi-square test of significance could be applied in offering a professional flavor to the interpretation (Patton, 2002).
Display of questionnaires data
Data could be displayed using tables; charts and diagrams. Biographical data would be displayed in sections based on the type of questionnaire responses retrieved since there are three questionnaires or a three in one type. Display of actual occurrences and incidences of violence could be shown in graphical illustrations.
Interpretation of questionnaire data.
These can be done either by a qualitative comparative anises or focus on relating the phenomenon as it is occurring presently, with minor references/inferences to how the situation was 10 years ago.
Analysis of document data
Document information can be transferred onto a document analysis work sheet even during the process of retrieving. These sheets contain spaces for assessing the validity of reports first and then the specific data sought. Afterwards the researcher can design his/her own data analysis worksheet to facilitate the individual preference.
Display of document data
As in the case of questionnaires, the researcher can choose to display document data or simply refer to them using the qualitative analysis approach.
Interpretation of document data.
Interpretations of data retrieved from documents access from the relevant organizations would be interpreted from that premise without any subjectivity of the researcher. Researchers must avoid implications of their person views which were not rendered in the text researched.
Conclusion-Testing the hypothesis
When explaining the methodology of this research proposal the researcher mentioned designing a hypothesis which was offered at the beginning. In making the study conclusive there must be district measurements for determining whether the hypothesis is true or invalid. Hypothesis testing is also referred to as conformity data analysis.
It requires that the researcher use data retrieved to decide if the assumptions made at the onset were true or further studies need to be conducted. This is carried out by utilizing statistical measurements to validate the null hypothesis or the alternative one which is being proposed for research. A critical region is identified, called 'C' and disputes the alternative hypothesis. Thereafter, a formula for testing hypotheses is applied (Creswell, 2003)
References
Creswell, J. (2003). Research Design: Qualitative, Quantitative, and Mixed Methods Approaches. Thousand Oaks, California: Sage Publications
Herrman, C. S. (2009). "Fundamentals of Methodology", a series of papers On the Social Sciences Research Network (SSRN
Patton, M. Q. (2002). Qualitative research & evaluation methods (3rd edition). Thousand Oaks, California: Sage Publications.
Time is precious
don't waste it!
Get instant essay
writing help!
Plagiarism-free
guarantee
Privacy
guarantee
Secure
checkout
Money back
guarantee
Get a Free E-Book ($50 in value)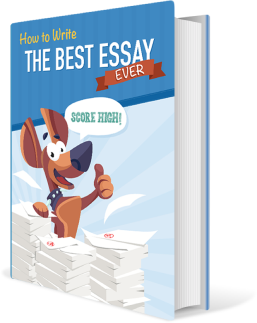 How To Write The Best Essay Ever!