Dr. Paul Farmer, Essay Example
Pages: 5
Words: 1404
Essay
This Essay was written by one of our professional writers.

You are free to use it as an inspiration or a source for your own work.
This paper focuses on the life and accomplishments of Dr. Paul Edward Farmer, and highlights significant aspects of his life as a child, a student, an advocate, a scholar, a researcher, a physician and an anthropologist. Highlighted areas of focus include the definition of anthropology, Dr. Farmer's biography and areas of study, his influencers and influences, his accomplishments, and his lasting contributions to the field of anthropology. Dr. Farmer is indeed a very interesting, noteworthy and admirable person who has done much good throughout his lifetime to help those who suffer from the effects of poverty.
What is Anthropology?
According to the American Anthropological Association, anthropology refers to studying human beings throughout the time, from the past to the present. This is a means of understanding cultural human history and the relationship among the fields of biology, sociology, humanities and physical sciences. anthropologists seek to figure out solutions to human problems. Anthropology is divided into four main sections, which are 1) archaeology, 2) biological/physical anthropology, 3) sociocultural anthropology and 4) linguistics, and these are often integrated.
Some of the main research areas related to anthropology include infectious diseases, human origins, and globalization. Although anthropologists specialize in certain areas of interest, they keep abreast of general observations related to the human condition and are interested in spreading knowledge and bringing awareness (AAA).
This is indicative of what Dr. Farmer stands for. He is an advocate of spreading knowledge and bringing awareness to poverty issues relating to anthropological aspects of world situations.
Bio and Areas of Study
This is a summary of Dr. Farmer's biographical information, as he is a highly accomplished professional and a caring individual. He has lived and worked with the people that he has helped the most, which are the people of Haiti.
Dr. Paul Farmer is a noted anthropologist, medical doctor and human rights activist who advocated for new medical technologies and social advancements for the purpose of bringing a greater sense of social justice into awareness. He believed in promoting the economic and social rights of poor people of the world, as he notes this is the most significant struggle of human rights of our time. He disapproves of the economic injustices and suffering put upon powerless poor people. His research findings show that the world's poor people are more disproportionately susceptible to disease and other misfortunes (Haviland, Prins and Walrath). Dr. Farmer is largely known for his humanitarian work to ensure that the world's poor people have access to healthcare.
Dr. Paul Farmer came from a poor family, but excelled in school and earned a full scholarship to Duke University where he majored in medical anthropology. He studied abroad in France, became fluent in French, and attended lectures by Claude Levi-Strauss. He studied literature on cell theory and public health medicine, which inspired him. His upbringing, studies, research and religious faith led him to understand that the fortunate should care for the less fortunate. Dr. Farmer began giving his services to migrant labor camps and learning about Haitian history (AOA).
Who Influenced Him and Who He Influenced
As mentioned, one of the people who inspired Dr. Farmer the most was the late anthropologist, Claude Lévi-Strauss. Dr. Farmer had the opportunity to hear some of his last lectures while studying abroad in France. One of his mentors has also influenced Dr. Farmer, Father Gustavo Gutierrez, a Peruvian priest (PIH). As it relates to whom he has influenced, Dr. Farmer has been an inspiration to many anthropologists over the years. A notable admirer of Dr. Farmer's is Mexican anthropologist, Rosalva Hernandez Castillo, who recognized that the world should have better disciplinary affiliations regarding caring for the poor and asked what of anthropology (Vine).
Accomplishments
Upon graduating from Duke University, Dr. Farmer completed postgraduate studies at the University of Pittsburgh and applied to Harvard Medical School. He then began his work in Haiti, where he became concerned about the squatter living conditions with no clean drinking water or means of education or medical care. During this time, he began his studies toward his medical degree and doctorate in anthropology, commuting back and forth from Haiti to the United States. He founded Zanmi Lasante, a community-based health project in Haiti that grew from a one-room clinic to a full-scale hospital that serves more than 150,000 people. During the following ten years, the health project built schools, homes, a sanitation system and water facilities in the country. In addition, all children in the area were vaccinated and programs for women's literacy and AIDS prevention resulted from the health project. Moreover, the health project suppressed a drug-resistant outbreak of typhoid by improving and reforming the water supply in the area, and it has eliminated many cases of tuberculosis in the area. The Zanmi Lasante became a global public health service model, which was adopted by the World Health Organization (WHO) (AOA).
In response to the AIDS pandemic in Haiti, Dr. Farmer founded his charity called Partners in Health (PIH) to found his work in Haiti. He drew millions of dollars in financial support, as well as the support of physician and pharmaceutical company partners. Dr. Paul Farmer is the author of notable books, which are AIDS and Accusation, Pathologies of Power and The Uses of Haiti, Infections and Inequalities. Dr. Farmer married a Haitian anthropologist, Didi Bertrand, and they have three children. In addition, he is currently the head of the Global Health and Social Medicine department at Harvard Medical School (AOA).
Lasting Contributions to Anthropology
Dr. Farmer's lasting contributions in the realm of anthropology include saving the lives of many poor people, particularly in Haiti directly. He lived with them over the years and saw first-hand their suffering. He developed programs and devised plans to improve the conditions in the country in terms of economics, education and health care. He founded a charitable organization to help fund his efforts and he gave countless hours of service as a medical doctor and activist for the rights of the poor and made great strides in eliminating various conditions related to extreme poverty. Some of these include disease outbreaks, fatalities, women and children ailments, educational opportunities, water supply issues, food supply issues, as well as medical interventions and disease prevention.
Dr. Farmer's work has spanned the globe and many of his contributions and practices have become models used throughout the world today in the area of public health initiatives and disease management. In addition, Dr. Farmer has influenced countless other anthropologists and medical professionals through his published works, speaking engagements and classroom lectures. Dr. Farmer is known internationally as a global health advocate and is highly respected all over the world.
Dr. Farmer advocates that part of a human's rights is the right to health and he is committed to transforming global health. He is the co-author of a new book entitled, In the Company of the Poor. His co-author is Father Gustavo Gutierrez, mentioned above. The book focuses on what they refer to as the accompaniment theology, which means walking with the poor and working to change their conditions.
Conclusion
Dr. Paul Farmer is a shining example of philanthropy. He is praised for his many accomplishments and his work as a missionary, advocate, physician, professor, mentor, father, and husband. Some may even say that Dr. Farmer was a god of compassion and caring. Dr. Farmer had once commented that even though he grew up poor with his family living in a renovated school bus, his plight was nothing compared to that had seen with the living conditions of the people in Haiti (Haviland, Prins and Walrath). He is truly a person who can put himself in the shoes of those in need. His foundation now funds the efforts in Haiti where thousands are treated with health services free-of-charge every day. As a university professor at Harvard University, Dr. Farmer continues to teach, mentor and train upcoming anthropologists who admire him and are inspired and influenced by his many achievements and his invaluable experience from living in the same conditions as the people he has studied. Dr. Farmer is best known as a humanitarian who provides healthcare of the "first world" to people of the "third world" (PIH).
Works Cited
AAA. What is Anthropology? 2013. Web. 13 November 2013. <http://www.aaanet.org/about/whatisanthropology.cfm>.
AOA. Paul Farmer, M.D. 12 May 2010. Museum of Living History. Web. 13 November 2013. <http://www.achievement.org/autodoc/page/far1bio-1>.
Haviland, W. A., et al. Anthropology: The Human Challenge. 13th. Cengage Learning, 2010. Print. 13 November 2013.
PIH. In the Company of the Poor. 2013. Web. 13 November 2013. <http://www.pih.org/blog/in-the-company-of-the-poor>.
Vine, D. Tracing Paul Farmer's Influence. 23 May 2013. Web. 13 November 2013. <http://www.american.edu/cas/news/paul-farmer-influence-in-anthropology.cfm>.
Time is precious
don't waste it!
Get instant essay
writing help!
Plagiarism-free
guarantee
Privacy
guarantee
Secure
checkout
Money back
guarantee
Get a Free E-Book ($50 in value)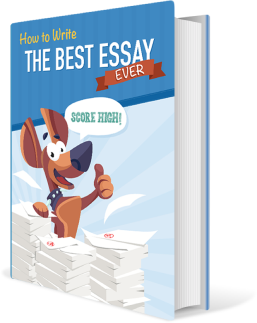 How To Write The Best Essay Ever!