Dr. Tan Tum, Interview Example
This Interview was written by one of our professional writers.

You are free to use it as an inspiration or a source for your own work.
Question1: My reasons for choosing Dr.Tan Tum to be interviewed for this project we have the similar career interests and were born in the same country. My career interest pertains to achieving a bachelor's degree in economics obtaining a minor in management. Dr. Tam Tum has pursued management degrees and research at another distinguished University, but I became acquainted with him through a student who attends  Florida State University. He is as 'free-spirited' individual as I am with strong family ties. In the same way as I give credit to my family for all my achievements, he applauds his parents for the qualities of fine deportment he now displays.
The family from which I came always encouraged my sister and me to pursue our passion and dreams. I also consider myself very realistic. Consequently, it is my daily practice to identify with current and emerging trends. This habit facilitates preparation for the real world. At a very young age it became an intense awareness for me that there is strong competition on the job market. Careers will ultimately, outgrow themselves over time. As such, acquiring skills that can be retained is important in remaining an asset within my professional community. Therefore, I have been acquiring work experience at my family business every summer for about three years now to ensure that I practice what is already known and learn how to extend my expertise.
During my interaction with Dr.Tan Tum prior to selecting him to be interviewed, these were the same insights about life and business we shared in class. This made me eager to know more about his culture as it pertains to business and share mine with him. Significantly, while pursuing similar careers we share a common bound being students in a foreign country for the first time studying at an English teaching University. Immediately, it was a common career bound that goes beyond just completing courses delivered by him. Dr. Tan Tum is attached to Florida State University, but travels across the country to other University campuses.
Question 2: This interview was conducted in the quite corner of Dr. Tan Tum's office on a Florida State University campus environment where this professor works. There are three 10 storey buildings on the campus housing several faculties. The building in which Dr. tan Tum's offices is located can be found on the third floor of the administrative suit. The environment was one of a busy yet organized professional office setting. The room capacity was about 10 feet long and 12 feet wide. There was a floor to ceiling height of about 15feet reaching the other floor of the building. On his desk were a vase with beautifully arrange fresh flowers. The Professor sat behind the windows overlooking part of the campus lawns. Dark red burgundy professional made curtains hung from the glass windows, which stretched towards in the middle wall a visitor would view upon entering the office, which was pained in an off white cream color.
Dr. Tan Tum sat in front of a gorgeous cedar wooden desk about 6feet in length and 4ft wide. On either side of the desk were two tall estimated six feet cupboards. They appeared to be cabinets holding important documents pertaining to research and lectures. These could have been there for decoration purposes as well. On his desk were a desk top computer and a lap top. At the side on one of this carved cupboard spaces was a radio clock and pictures of family. There was also a small television set installed in the other cupboard. Both were designed like two tall television stands. Facing his desk were two office chairs and away in the other space was a small table and sofa set. Dr. Tan Tum sat in a chair that rotated. The floor was covered with matching carpet to the drapes hung on the windows. The outside environment consisted of faculty members and their secretaries. Students were allowed into this part of the building only by appointment.
Question 3:  Dr Tan Tum began his management career in a family business in China similar to my humble beginnings. He migrated to the United States of America at the age of 18 to pursue a career in business. His first challenge was becoming fluent in English. It took him over one year to master the language because this would have affected his grades. No classes or examinations were offered in Chinese. This professional chose to pursue a business career because his family owned several businesses in China, but he anticipated that without astute management they would  all crumble in the future. Since he had the business experience already management was the missing skill.
After graduating with the first management degree Dr. Tan Tum returned to China where he practiced management skills with his family businesses. They prospered immensely and more groups were opened across the country moving externally into United States of America. This expert emphasized that can never recall working for anyone else in their businesses, but this family. Over the years this family experimented with many businesses project ranging from food chains, supermarkets, healthcare and now automobile dealerships.
With his immense successes Dr. Tan Tum now feels compelled to teach the skills he obtained from higher education in a formal educational institution. His philosophy is that learning must be shared and not only stored. Informally, he considers himself an excellent teacher because he taught family members first and now is teaching management at a university level. With his busy schedule he still finds time for his four children, wife, three siblings, parents and friends. In the futuer he hopes to expand his business among other countries trading automobiles between China and the US, Canada and perhaps European market. Business practice he believes gives him more content to teach students at the university.
Question 4: Dr. Tan Tum did not want to expand on this aspect of the career path other than to say by, starting one's own business and learning to manage it can be the best job offer there is in today's worlds. Further, he emphasized that in his career he never depended on a pay check from outside of his family business. People who are anticipating graduating with a degree in economic must develop strategies to build their own economic values to because financially successful. The world economic order has failed in offering solutions to the economic crises facing our world. Therefore, the studies who graduate with contemporary knowledge obtained through research must be the forerunners of a new economic order in making the world a less impoverished place to live.
Question 5: This individual works at a university teaching management skills pertaining to business. This organization is a school. However, Dr. Tan Tum's real organization is his family business which he manages from his desk at the University and translates his successes into lectures. I have derived from this interview that if upon graduation my intention is to work with a firm my financial goals cannot be achieved. Poverty will always be my friend. Instead my desire should become organized and translate my knowledge into enhancing my family business. Our financial situation as a family will be greatly improved.
Question 6: Dr.Tan Tum is 45 years old. He graduated with a first degree about 18 years ago and pursed masters and PhD programs successfully within five years after. Upon graduation he  been managing his family business as the chief Executive Officer while at his desk at the university, which he has worked for 12 -14 years. For five years now he is a consultant lecture to PhD students and lectures in beginner courses classes laying the foundation for learning skills in business, economic and management. Consequently there was so much to learn, but most of all managing your own business and becoming your Chief executive officer (CEO) was the greatest lesion. This professor emphasized that China has become a world power because of its exceptional business strategies
A typical day begins with a phone call from siblings managing business in Chima. Simultaneously, one may come from the United States branch. Due to intense training seldom it is merely a success report. After this initial update attention is turned to students, lectures and their concerns. The professor says that his day has three parts; first his business, students and self. During summer, winter and spring breaks most of his time is spent with business associates in China and US conducting workshops educating employees.
Question 7: This is an enormous undertaking, which looks enterprising, but for me it seems to take much work in achieving this level of understanding in business management and economic synchronicity. It would be a pleasure to do his job the way it is done by him. he made it pleasurable. it would appear that there is the passion for business management. To attain this standard of business professionalism would mean releasing co-dependence on outside forces for job offers.
Question 8. Where do I go from here is towards redefining my post graduate expectations making more time for my family business and pursing it as my career
Stuck with your Interview?
Get in touch with one of our experts for instant help!
Messenger
Live chat
Time is precious
don't waste it!
Get instant essay
writing help!
Plagiarism-free
guarantee
Privacy
guarantee
Secure
checkout
Money back
guarantee
Get a Free E-Book ($50 in value)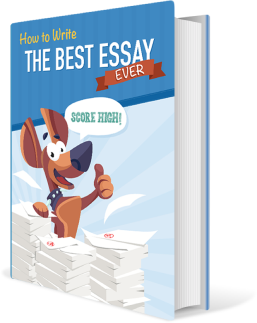 How To Write The Best Essay Ever!